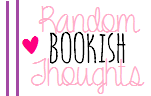 GROWING PAINS. If you've been following my blog since the beginning, you've probably noticed a lot of changes. I'm trying to figure out what works best for me, my personality, my reviews, my followers, etc. I've changed around the format for a lot of posts/memes/reviews because my blog is still having growing pains. I only started this blog in July and so far the results have been pretty impressive, if I do say so myself. In four months, I've gotten 3,600+ paigeviews, 700+ comments, and 180+ followers between WordPress and Bloglovin (not to mention the ones on Twitter, Instagram, Goodreads, etc!). I've been trying hard to make my blog the best it can be for you guys, for myself, and, if I'm being honest, for publishers! I'm hoping to get more ARC approvals and book mail in the near future. I would be interested in hearing some of your thoughts on my formatting, and I'll go into some of the changes/formats I've tried to initiate recently.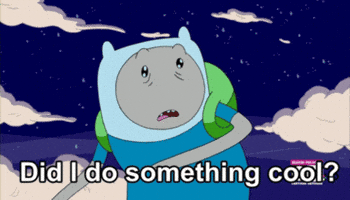 Types of Reviews
This has been the major area of frustration for me. I started this blog with just writing one long paragraph review, but started noticing other bloggers were splitting them into sections; I gravitated towards that because it made them a lot easier to read. I could even skim it if I really wanted to. So now, I'm trying to figure out the types of reviews I want to use, how to keep all of the fonts consistent, and make sure the posts are readable. I have four general types/lengths of reviews:
Regular Review – This is my standard review, where I share the most information about the book and my thoughts. I break the review into sections for the overall plot and story, the characters, the writing style and flow, who should read it, and a final thought.
Mini Review – I recently started up this kind of review because I think some books just lend themselves to that format. I can get all of my positive thoughts out in one paragraph ("What worked") and leave the negatives to a second paragraph ("What didn't work"), with a general wrap-up at the end that gives my overall feelings.
200 Word Review – This is for when a book was pretty average and I find that I just don't have a lot to say about it. I can quickly go over the good and bad while making my recommendation if you should bother with it. Some books just don't give me a lot of feelings that I could work with.
Book Buddies Review/Discussion – These are coming soon! In them, instead of traditionally reviewing the book, I'll be partnering with one of my Book Buddies to have a discussion. We'll talk about a lot of the aspects we'd put in our reviews, but have a more fun version where we both share our opinions and work off of each other.
I kind of like working with this format but am still struggling with what information to include in the basic information section at the top. Do people care about the publisher? (Of course I put that in for ARC posts)  Do they want the Buy links in addition to the Goodreads? There are too many things I could include, but there are so many things I'm honestly too lazy to deal with!
Images and Gifs
I've tried a variety of different ways to post book cover images and other fun graphics I create into my posts. I've realized that they don't show up in Bloglovin when they're in .png format, which is of course what I usually use. I think I'll be slowly starting to save my creations as .jpg or .gif in order for them to (hopefully) show up. On top of that, I've struggled with finding an image editing and/or collage program that I like. I used Canva for a few posts, but found that it was a little too slow on my computer. I generally use Paint because I have more freedom and familiarity with the software, but resizing images is impossible in there! I've even done some graphics on my phone's apps like PicCandy, Rhonna Designs, and A Beautiful Mess (check for them on the app store). They all have cute doodles, fonts, and borders, but the image sizes are too small since they're made for mostly Instagram images. SIGH.
Fonts, Fonts, Fonts
So I have a minor obsession with fonts. Mostly cute little cursive fonts that are too irresistable to leave off my blog. I'm trying to keep my fonts consistent among my major types of posts, but I can't help but mix them a little too much. I'll be working on picking some to stay with for a while. I got sick of the super curly looking one I was using across ALL posts, so I switched up my meme titles and will soon be adjusting the fonts in my reviews too. In the meantime, don't mind my font obsession. Someone should block my computer from Da Font.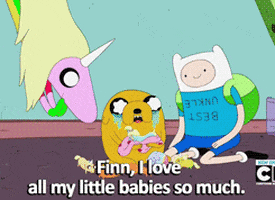 Scheduling and Posts
I recently posted about my blogging schedule, which people thought was pretty interesting. I don't feel overwhelmed with the amount of posting because I have a lot of free time at work to do my blogging. Honestly, 90% of my posts come from my office. It's probably not the best for my work productivity, but it's fine with me! Regardless, I more struggle with how much reading I want to do! I feel like I don't have as much time as I used to. I wake up early to read now and get really angry with myself when I sleep late instead. I use Google Calendar to plan out my posts now, which helps a lot, but it also adds to the pressure of OH SHIT I need to finish that book by tomorrow in order to have a review. Gone are the days where I had reviews scheduled out after Bout of Books. I hope people don't think I post too much or not enough. I'm grateful for all of the love I get on a regular basis, so I appreciate you following me regardless of the amount I post!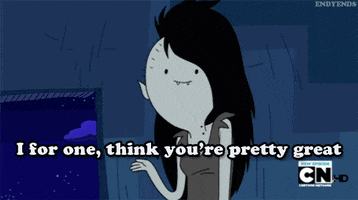 Related Posts