The Love-A-Thon is hosted by the wonderful Alexa at Alexa Loves Books! You can learn all about what we're doing at the previous link, but basically it's a two day event to spread love and kindness to the book blogging community! It seems like something everyone needs right about now.
Mini Challenge: Book Boyfriend Valentines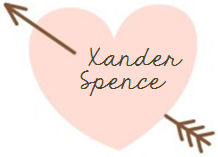 Xander, you may just be my favorite book boyfriend. I don't know what it is about you. The way you put up with Caymen's sarcasm, while giving it right back to her, just made me smile nonstop. I wish my time with you never ended.
"I love you," I whisper.
"What was that? I didn't hear you."
"Don't push me."
"I love you, too," he says. He puts his cheek against mine. "So much."
― Kasie West, The Distance Between Us
---
Cricket, even though you were in my "least favorite" companion book of the three, you were my favorite boy. Maybe I'm a sucker for the boy next door trope, or maybe you're just super adorable. You never gave up, you gave her the time she needed, and you won my heart at the same time.
"So do you believe in second chances?" I bite my lip.
"Second, third, fourth. Whatever it takes. However long it takes. If the person is right," he adds.
"If the person is… Lola?"
This time, he holds my gaze. "Only if the other person is Cricket."
― Stephanie Perkins, Lola and the Boy Next Door
---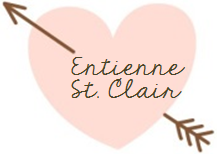 St. Clair, you were a little more cocky than I like my boys, but I love you all the same. Your adorableness with Anna is beyond compare. The best relationships start out when people are friends first, and the banter you took part in made me smile throughout the whole book. You are the swooniest.
"Most people in Atlanta don't have an accent. It's pretty urban. A lot of people speak gangsta, though," I add jokingly.
"Fo' shiz," he replies in his polite English accent.
I spurt orangey-red soup across the table. St. Clair gives a surprised ha-HA kind of laugh, and I'm laughing too, the painful kind like abdominal crunches. He hands me a napkin to wipe my chin. "Fo'. Shiz." He repeats it solemnly.
Cough cough. "Please don't ever stop saying that. It's too-" I gasp. "Much."
"You oughtn't to have said that. Now I shall have to save it for special occasions."
"My birthday is in February." Cough choke wheeze. "Please don't forget."
― Stephanie Perkins, Anna and the French Kiss
---
Matt, I would actually let you sing to me. And I would never let anyone sing to me. Ever. You somehow managed to put up with Reagan and I'm not sure how you do it. You deserve someone much nicer (me) and you'll always be one of my very favorite book boyfriends. Like the rest of my beloved boys, you win at banter. 
"Strawberry milk," I say, eyeing him as we head toward the counter. "Really."
He turns to me. "Do you have something to say about my snack selections?"
"Nope." I fall into line behind him. "I just didn't realize you were a middle-school girl going to a slumber party."
"And I," he says, plunking his strawberry-fest down on the counter, "didn't realize you were a soccer mom justifying her chocolate craving with the fact that raisins are a fruit."
― Emery Lord, Open Road Summer
---
Max, my brand spanking new book boyfriend. You are so adorably nerdy, I cannot even deal. I can't wait for the rest of the world to read about you, but just know that I got you first. Thank you for being literally the cutest, loving to read, and putting up with the slowest burn romance ever thanks to Paige being a dummy.
"The point is that we already know it doesn't work out, but we reread them anyway, because the good stuff that comes before the ending is worth it."
This took me aback. It was a compelling argument – one I'd never considered.
"Also!" Max shook his finger as if giving a lecture. "In books, sometimes the foreshadowing is so obvious that you know what's going to happen. But knowing what happens isn't the same as knowing how it happens. Getting there is the best part."
― Emery Lord, The Start of Me and You
Related Posts