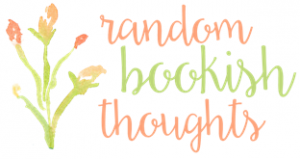 THE DNF. (For the newbies out there, a DNF is when you mark a book as "did not finish." You stop reading the book, set it aside, and may or may not ever return to it.) I think I've mentioned in the past how difficult it is for me to DNF books, even when I'm not really enjoying them. I know there are LOTS of bloggers who are able to stop reading books whenever they can. I don't know why; I just can't bring myself to do it most of the time. I was talking with Lisa on Twitter recently and she brought up some great points. I decided to poll some fellow bloggers on the number one reason they decide to DNF a book and use them as inspiration for this post.
---
Why do I rarely DNF?
When I talked with Lisa about this, the main reason I came up with was the fact that I first have plenty of time to read. Honestly, my boyfriend and I are not busy people by any means. We prefer to hang out at home. He'll build Legos or play video games while I read. On top of that, I have some time in the morning to read before work. When Chris gets up and leaves for work at six, I usually can't fall back asleep. This gives me almost two hours of reading time before I have to start getting ready for work. I also always have an audiobook going, so I can read while I shower, get ready, drive, cook dinner, and do laundry. Nonstop reading, folks. I'm also a very fast reader. Maybe that's why I have such a hard time remembering what happens in books – I read too fast and forget all the details I skim over. Regardless, I read pretty darn quickly. The combination of having a lot of reading time available and fast reading speed, I don't DNF too much. Why? Because I don't feel like my "reading time" is AS precious as other people's. Don't get me wrong, you know I looove reading (or else this site wouldn't exist), but I just don't have to worry about "wasting" it as much… if that makes any sense. I love reading, but because I can eat up more books than average, I'm less likely to stop reading if I don't like something. It'll probably only take me another hour to finish, anyways, right…?
---
When do I DNF?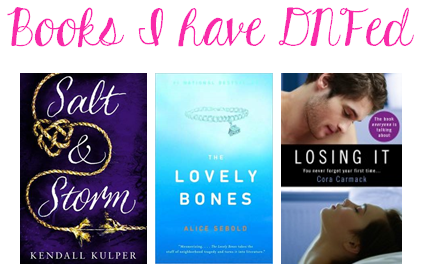 I've only DNF'ed three times, and honestly I barely count two of them. I obviously don't do this very often. The Lovely Bones was the first book I DNF'ed and it was back in college, before I even knew what it meant to stop reading a book like this. I had always finished books. I always felt like I enjoyed all of the books I read. Basically I had started the book over the summer before college and brought it along with me. I tried to read it a few times before bed and just never could get into it. I put it aside at some point because I basically stopped reading in general. I just didn't have the time while I was in school. I read a bunch of other books on my summer breaks and winter breaks, but I never picked this one up again. I don't think I'd ever bother picking it up again. Salt & Storm was a book that Cristina and I chose for our first Book Buddies review, but it was pretty boring and I didn't like the writing style. She was still waiting on hers to come in from the library so we essentially said never mind and picked up something else. I figured I'd come back to it, but I'm not sure I will. Losing It was the most recent DNF for me and it was for a variety of reasons. The biggest issue I had was with the characters. I just didn't care; I wasn't invested in their story. I think the audiobook narrator made things a lot worse, but that was my main concern. If I have literally NO curiosity about what's going to happen with the characters or the story, there's no point in carrying on.
---
Why do other bloggers DNF?
@bookmarklit OMG you're so good. I DNF constantly. I'm a slow reader and have very little time to read. If I don't like it, I put it aside.

— Lisa (@Lost_in_Lit) February 12, 2015
@bookmarklit Yay I love discussions! I usually DNF when I feel like I am forcing myself. When I think about DNFing & feel RELIEVED it's time

— Brittany S. (@bookaddictguide) February 12, 2015
@bookmarklit If the voice doesn't sit right, I roll my eyes more times than I should, If I'm not into the story by page 150.

— Andi (@andiABCs) February 12, 2015
@bookmarklit Probably lack of interest. If I don't care to find out what happens next, I know it's time to DNF. — Hannah (@soobsessedblog) February 12, 2015
@bookmarklit it's boring or it makes me roll my eyes because of dialogue/cliches/etc.

— Morgan Manning (@morganameridius) February 12, 2015
@bookmarklit that I would rather clean my apartment and do chores I hate than pick up the book 😉

— Jamie M. (@brokeandbookish) February 12, 2015
---
How do you decide to DNF?
There are plenty of instances for everyone where you just can't decide if you should keep going or quit. Based on everyone's replies to my tweet, I compiled two lists below: why you should keep reading and why you should stop reading. I think there are plenty of reasons to DNF or not to DNF, but it's all up to your personal preferences. There are so many books where I'm SO glad I decided to keep reading when things got a little boring…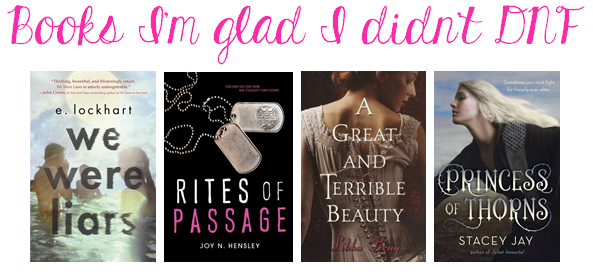 Let me start by saying that even though I'm glad I didn't DNF We Were Liars or Rites of Passage, it doesn't mean I ended up enjoying them. It just means that I'm happy I stuck it out until the end for one reason or another. We Were Liars, to me, was so incredibly boring… while simultaneously fascinating. I just HAD to know what happened to her that summer and figure out the mystery. The twist ending was pretty crazy and I did not see it coming. The ending definitely made the book "worth it" but still earned less than average marks from me overall. Rites of Passage was a hard book for me to get through. I was definitely tempted more than once to just stop. The main character's badassery and perseverance helped me keep going. I was fairly invested in her story; I wanted to know she made it through everything and survived her first year. It was tough with all of the sexism and repetitiveness, but I think it must have accurately captured the environment in some military academies. It opened my eyes up to something out of my comfort zone, but that's really all I got from it. I also despised the ending. A Great and Terrible Beauty (which I plan on rereading this year) started slow and opened me up to a new genre, but I'm glad I continued. I really loved it. Historical fiction is not my thing, but adding in the magical elements really made a difference. Princess of Thorns was another that started slow… definitely even slower than AGATB. You're kind of thrown into the world and given some confusing backstory, but the story picks up around the 100 page mark. I absolutely LOVED the rest of the book, even though I contemplating quitting before I hit my stride. So glad I kept going!

---
On the flipside of things, there are countless books that I wish I did stop reading. There were so many aspects I just didn't like or didn't care about, but I went through with them anyways. You can just tell that the book wasn't going to improve and there was no reason to keep reading.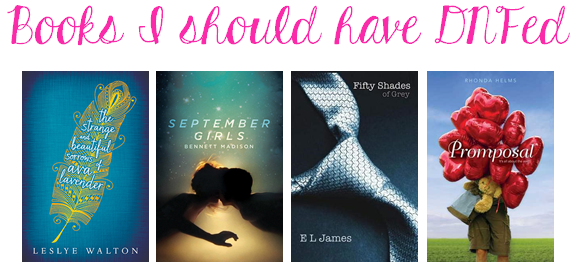 The Strange and Beautiful Sorrows of Ava Lavender was truly one of the dullest books I've encountered. I did slightly care about the ending, which is the only reason I kept going, but everything else just did not appeal to me at all. It was a book that told the story of many generations in the Lavender family. Ava didn't even enter the story until like halfway through. I think. I tried to block it out of my mind. I hate to say that it felt pointless, but that's really the lasting impression with me. The book didn't seem to have a bigger purpose and was just one sad story after another. Depressed me hard, man. September Girls was just…so awful.  The cover is so glorious and the premise is so intriguing, but the main character was a horny sexist teenage boy that just sucked so much. The whole thing was bizarre and not enjoyable. If you want to know more, Debby's review is pretty much my favorite. I think my hatred for Fifty Shades of Grey is pretty self-explanatory, given the abusive and misogynist nature of the book. That's all I can say about that at the moment. Promposal was a recent almost-DNF for me. It's not that the book was BAD or anything… it just wasn't anything. I was excited about the promposal premise and liked the dual perspectives of the two friends. But it fell flat just about everywhere else. I was hoping for just a little romance or swoons to make up for it, but that aspect was super bland too. I just didn't ship anything or anyone. I finished it really quickly, so there wasn't a lot of wasted time, but it just was so MEH.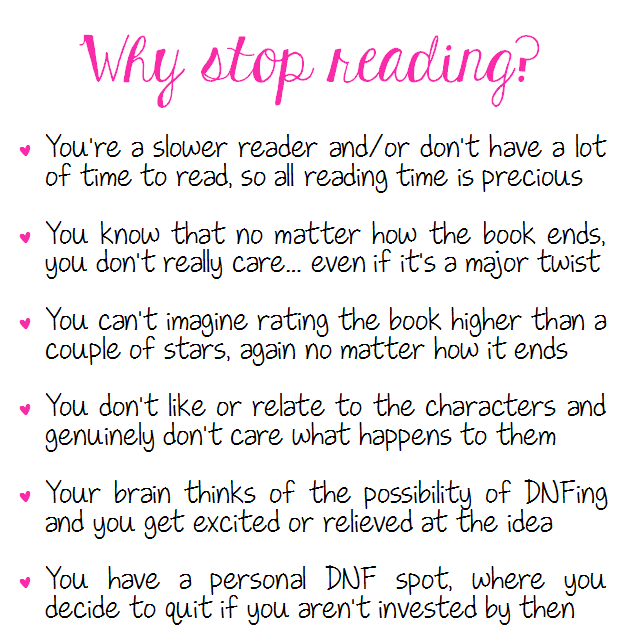 ---
What do you guys think? How quick are you to DNF? What are your DNF guidelines? Any books you're glad you pushed through and finished? Tell meeee.
Related Posts