Last year I enthusiastically signed up for a million swaps, planned out exactly when I would be posting holiday reviews, and joined two readathons. I am not planning on being as crazy this year because good lord, woman. Without further ado, here's how I'll be celebrating the holidays this year on Bookmark Lit!

I don't think I'll be joining any actual readathons this year, because I made a vow to stop before the end of the year. Things got a little crazy back at the end of the summer, so I'm forbidding myself from signing up for the rest of 2015. I definitely plan on reading some holiday books this December, though! I creeped around Goodreads and pulled together some fun holiday stories to pick from. Obviously I won't get to all of them, but there are my options:
I decided to add a little something to each review instead of my usual Friends gif and standard rating report. I'll be including a "holiday cheer rating" to show how the book fits in with the holiday season. Is it a full-on swoony Christmas romance, or just a story set during December?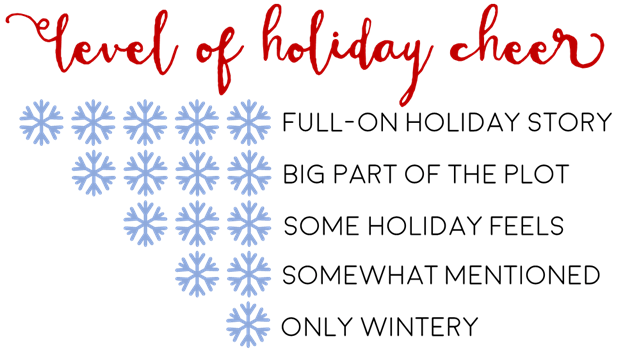 All of the reviews will have a snowflake rating to show just how holiday cheery they are. I love books that are hardcore Christmas-themed, but there are a few on my TBR that seem to just feature the wintertime. Additionally, I'll share exactly what holidays you'll come across in the story. Based on the books I've already added to my TBR, these ones may be a possibility:
You may have noticed My True Love Gave to Me on my TBR… and if you are a stalker reader of my blog, you'd remember that I did a buddy read last year with Cristina of this anthology. I am thinking of reading a story per day from December 12th through December 23rd. I put out a note on Twitter a week or so again to see if there was interest in an official (re)readalong, so we'll see!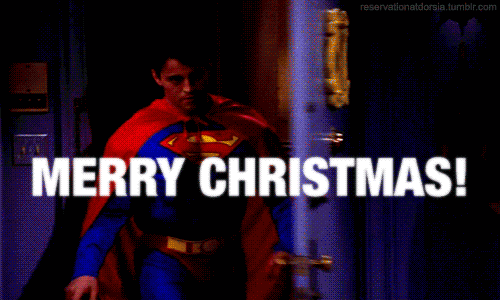 Of course, I also will be joining in with the Broke and Bookish Secret Santa! I had a lot of fun last year picking out gifts for Katrina and Morgan did an AMAZING job with my presents. Sign-ups are currently closed but I hope you all made it in time 🙂 I ended up cutting myself back and just focusing on this swap. I had a lot of fun last year with the other two, but it was hard to focus on buying gifts for my family, friends, and three different swap partners.
Related Posts