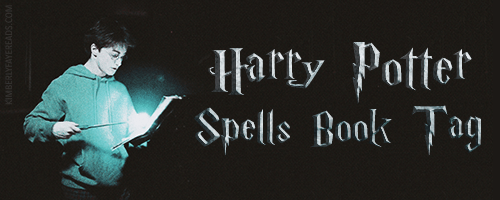 This tag was created by Kimberly Faye Reads and BookNerd Betsy.
I'm actually incredibly picky about using other people's graphics in book tags because I'm a control freak. I like to make my own matching graphics thankyouverymuch. HOWEVER, these are just way too perfect too ignore… and she linked up a handy ZIP file to download them all at once! Holla. Without further ado, (I say this way too often in blog posts now) here it isssss.
An upcoming release you wish you could get your hands on right now
Summer Days and Summer Nights edited by Stephanie Perkins | I am so here for this. I actually don't have a LOT of highly anticipated reads yet for 2016, but you bet your ass this is one. I absolutely loved the previous holiday compilation she edited, and I know this will be no exception. AND THE COVER IS PERFECT LIKE THE OTHER ONE. Lord help me handle this wait.
Favorite series-starter
The Program by Suzanne Young | This one was my favorite in the series! I couldn't put it down and was so eager to figure out what was going to happen next. This book really made me want to read the next couple of books and see how the world was before and after Sloane's story.
A book that gave you all the warm fuzzies
Anna and the French Kiss by Stephanie Perkins | I know you're not surprised. Would it be a book tag without me mentioning the feelsy shippy glory of AATFK? This, for me, is the epitome of a warm and fuzzy and fluffy contemporary. I read a lot of books that give me warm fuzzies but this takes the cake. Seriously. It's the best.
A book that made you ugly cry
All the Bright Places by Jennifer Niven | I know I always pick this one too, but honestly… a book has never made me cry so hard. My wonderful boyfriend kept bringing me tissues and asking if I was going to survive. Straight up river of tears nonstop through the last 50 pages of this one. Dead. I am still dead. Don't talk to me.
Bookish hero or heroine you want to protect you in real life
The Falconer by Elizabeth May| Aileana was a badass. That is really the only thing I remember about this book, aside from the cliffhanger that killed me. She had no problems with ditching the persona she was supposed to have as a "Lady," make her own inventions, and hunt evil faeries. Seriously she should come protect me from all of the danger in the farm town where I live. *snorts*
A book you intentionally spoiled for yourself
I'll Give You the Sun by Jandy Nelson | I'm not the type of girl who likes to spoil books. There are a FEW books where I just had to peek ahead to make sure people lived, but unfortunately I can't remember which books. I did peek ahead a few times in this one… I also accidentally saw a discussion question that gave away the plot twist (which I had already predicted anyways).
A book you wish you could make everyone read because you loved it
Nowhere but Home by Liza Palmer | I didn't think I would like this book at first, but I ended up reading the vast majority of it in one sitting at jury duty. It totally stole my heart and made me never want to leave its pages. Even if you don't think it sounds like a "you" book, I'm sure you will fall in love with these people and their small town.
A book or series you wish never ended
Harry Potter series by J.K. Rowling | Sorry, I have to go with the obvious here. This is the one series that I would give just about anything to be able to keep reading forever. I would love infinite more books – even if they involve different characters instead of the originals. I get nostalgic and sad in general when all book series I enjoy end, but this one is #1 forever. Duh.
A book with an uplifting ending or message
Dumplin' by Julie Murphy | This made me feel kind of okay with being a fat girl for a little while. I absolutely loved Willowdean and her friends. The book made me feel good about myself – regardless of my appearance – and I think that's something everyone needs to read.
A book you wish you could forget you ever read
Fifty Shades of Grey by E.L. James | I definitely regret reading this series, but I regret even more the fact that I actually thought it was good for a little while. My feminist brain hadn't been developed yet (I took a Women's Studies class after reading this book) so I didn't see anything wrong. Although I wish I could eliminate this book from my memory, I'm also kind of glad I read it so I could be like uhh yeah this is terrible (and have proof).
An author whose books always get you out of a slump
Kasie West (both contemporary and paranormal) | She is my ultimate favorite. When I started reading her books, I decided to savor them as long as possible. I never wanted to run out. Even now, I still have ONE book by her left to read that I'm saving for a slumpy day (shown above). She writes perfect books that I've given no less than 4.5 or 5 stars.
A swoon-worthy hero or heroine
Open Road Summer by Emery Lord | GIVE ME MATT FINCH. Seriously, make him a real person. The idea of a guy singing to me would usually make me cringe, but I would let Matt Finch sing outside my window for the rest of my life. I need to reread this book immediately so he can come back into my life and remind me why I love him so.
A book that caused you to stop doing all other things until you finished it
99 Days by Katie Cotugno | I stayed up waaay past my bedtime finishing this one. I think I ended up reading it in two sittings. It would have been one if I was able to keep my eyes open… Anyways, this book was heartbreaking and like a trainwreck (in a good way); I just NEEDED to finish it.
A book that was painful to read or broke you
Second Chance Summer by Morgan Matson | I loved this book so much, but it was hard to read at the end. It really did break me. I knew it was coming, but the family feels were too off the charts towards the end. I was reading it while at work (shhh) and quietly crying at my desk.
A book that had you laughing out loud
Aspen by Rebekah Crane | The inside jokes between her and Ben, as well as her group of friends, made me laugh out loud multiple times. I feel like I use this book a lot but I want to shout it from the rooftops in general. It's totally underrated and it's one of my favorites. But yeah, the jokes about Beta Particle were too great. I need to reread this.
A book that made you want to send it flying
Fangirl by Rainbow Rowell | I'm sorry, every single person on earth. Hated this book. I thought Cath was such an insufferable character; I wanted to throw my book and/or iPhone (with the audiobook playing) across the room throughout it. I apparently have mixed feelings on Rainbow Rowell's books: loved Eleanor & Park, didn't mind Landline, and despised Fangirl. I need to read the rest of her books to make a real decision on her. 🙁
Bookish world you wish you could visit
Dissonance by Erica O'Rourke | I tried to think along the lines of a fantasy world, even though I'd be more likely to join people I'd want to be friends with in a contemporary book. I ended up settling for something kind of in the middle. I would LOVE to be a Walker with Del and her family. No one in the real world knows that parallel universes exist, but they do. So cool.
A book with a shocking twist or ending
The Husband's Secret by Liane Moriarty | I have to say, I'm so glad I added new shelves on Goodreads. The "holy shit ending" shelf was perfect reference for this particular spell 😉 This book totally blew me away; I couldn't put it down. It had a shocking ending because the epilogue TOTALLY turned everything we learned at the end of the book upside down.
A character death that destroyed you
Harry Potter and the Deathly Hallows by J.K. Rowling | Do I even need to explain this? WAY TOO MANY DEATHS IN THIS SERIES THAT I'M NOT OKAY WITH. So many. You've killed me and everyone I love, Joanne. Thanks a lot.
Best series conclusion
Vicious by Sara Shepard | I'm pretty terrible at finishing series. I have way too many of them that are still in the process of being written, or some finished ones that I just haven't finished yet. I admit that the reason this book is here is because I was so effing relieved that the series was finally coming to an end. It was definitely a good ending to the longest-series-ever, but I let out a big sigh of relief to be done.
That was the best! I tag any Harry Potter lovers out there.
Related Posts