Look at me, getting back into the swing of things. That seems like a stupid thing to say since my blog usually has 5-6 posts per week, but I mean back in the swing of my GOALS. I had decided when I first started this blog (and didn't know of any memes or ARCs or even bloggers) that I would give recommendation lists for people who were seeking specific types of books. I have generally failed with those types of posts. Plus, Top Ten Tuesday does a really good job of creating those list topics for me on a weekly basis. One of my biggest goals (or resolutions) at the beginning of the year was to get back into some of my own recommendation / top ten lists. I made it a point to reevaluate my challenges back in November to see which I could reasonably succeed at finishing, and resolved (again) to do at least ONE top ten recommendation list before the end of the year.
Today I'll be sharing some books that just have a ~different~ style to them that really enhances the message of the book. These come from my "cool story style" shelf on Goodreads, because I recently found that I needed to make some more fun shelf categories. Now that I'm reading way more books per year, I needed to find a way to remember certain details or feelings. (Honestly, it helps so much with TTTs!) Without further ado, here are the top ten books you should read if you're in the mood for a unique interesting storytelling style!
---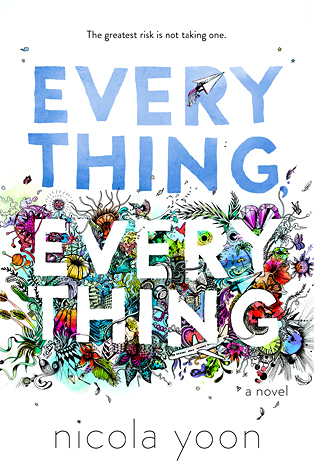 Everything, Everything by Nicola Yoon
Review | Style: drawings, poems, regular text, etc.
I read this book in a couple of hours while I was alone at work one morning. I don't feel bad about it. It was completely wonderful and adorable, even though I predicted some ~things~ that ended up happening. Regardless, the story style was awesome. The main character is stuck inside all day so we catch a glimpse of her drawings, charts, poems, and other random writing. The story had short chapters and images like that, so it's possible to just sit and enjoy it all in one sitting. I feel like it added a lot of dimension to the character and what her life was like (aka, terrible and shut inside forever).
The Revenge Playbook by Rachael Allen
Review | Style: alternating past and present, alternating characters, list
I'm a big fan of books that alternate between different timelines, and this book did it very well! The girls devise a scheme to get revenge on the football team, so the book alternates between two timelines: before the girls band together and start the adventure, and the night that they're all together crossing items off the list. Chapters also alternated between the different girls. At times, admittedly, it was kind of hard to follow – but overall I really think it added to the book. You wondered how the girls eventually got together and how everything progressed into that night. I also liked the little glimpses of the list as girls crossed items off of it.
Station Eleven by Emily St. John Mandel
Review | Style: different timelines and characters (pre- and post-apocalypse)
I was intrigued by this book because it had a lot of great reviews, and I ended up being very pleasantly surprised. This is a post-apocalyptic (and technically pre-apocalyptic) novel that spanned decades. The story moved between different characters and groups of people, both before and after the pandemic swept the nation. The setup definitely added to the kind of eerie, mysterious vibe of the story. Because so many seemingly random characters were introduced throughout the story (and throughout time), it definitely made you wonder how all of the people connected and how the apocalypse came around.
Sloppy Firsts by Megan McCafferty
Review | Style: journal entries
I missed the boat on the Jessica Darling series when it first came out. I remember seeing the series in stores when I was younger, but I think it was a bit too old for me at the time. For some reason, I was inspired to start it this year. Some of the books were definitely hit-or-miss for me, but the series as a whole was kind of excellent. Jessica Darling was a super interesting character that the reader gets to follow throughout high school, college, and post-grad. The fact that the books were made up solely by journal entries (and occasional poems or letters), you really got into Jessica's head. For such a character-driven series, there's really no better way to deliver that.
The Night We Said Yes by Lauren Gibaldi
Review | Style: "then" and "now" chapters alternating
This book was cute but I really think the story style was what kept me interested. Ella's boyfriend Matt moved away abruptly without telling her and the story is about when he comes back into town, also unannounced. In order to get the full picture of how their first night together went (and where they stood in present day), the book alternated between "then" and "now" chapters. I loved this element the most. It created an element of suspense as each chapter ended with a "cliffhanger" of some kind; I was always eager to get to the next chapter set in that time, so I could see what was going to happen next in their story.
Miss Peregrine's Home for Peculiar Children by Ransom Riggs
Review | Style: regular text with creepy pictures
A lot of people are familiar with this series. The cover images are pretty creepy and striking. The book inside was interesting too! I loved the atmospheric story spent in a foggy, mysterious town in Europe. Throughout the story, the author would include creepy, weird, and/or paranormal old pictures. These definitely make the book a bit more interesting to read around Halloween. I don't necessarily think the associated photographs were needed to make the story work, but I think they added a really cool element that took the book to another level.
All Our Yesterdays by Cristin Terrill
Review | Goodreads | Style: timey stuff and characters alternating
Okay this book is super underrated and everyone needs to read it. It's about time travel, which should be all you need to hear. The book alternates between two seemingly unrelated characters: Em and Marina. Em is attempting to escape from a prison and follow mysterious instructions. Marina is in love with her neighbor/best friend James, and a tragedy rocks them that changes their future forever. I won't spoil anything but I have to say, this book was twisty and excellent. The storytelling style may seem basic because its simply alternating between two characters, but I promise there's more to it. (Also, I highly recommend the audiobook version!)
One Past Midnight by Jessica Shirvington
Review | Style: character alternating between two lives
This one is a tiny bit more basic compared to the rest of these, but the plot is so interesting that it needs to be on this list. Sabine lives two different lives: she wakes up in one life, and after midnight she somehow switches into a completely different one. The story involves her trying to end one of her lives and live like a normal person. It alternates between her life in one town and her life in the other town. It definitely added to the story because it felt like she was genuinely living two different lives. (She was rich in one, poor in the other – among other major differences.) The alternating lives definitely kept me reading and addicted.
Dangerous Boys by Abigail Haas
Review | Style: started at the end, time jumps around
I laid on the beach one day and just binged the shit out of this book. Thank god, because I don't think I could have read it at nighttime. (Yes, even basic psychological thrillers are too much for me in the dark.) The book starts at the end of the story, essentially, and then works its way back and forth through time. It was seriously amazing trying to figure out how the fuck everything escalated to that point. It is such a character-driven book, as Chloe is caught between two very different brothers and the elements of her personality that get brought to the forefront by each of them. This book was shocking and creepy and utterly crazy. The book opens with the reader finding out that one brother dies in the fire and one brother is dragged out by Chloe. Which brother survives? What the fuck happened? You spend the book alternating throughout time and seeing how it alllll went down.
Illuminae by Jay Kristoff and Amie Kaufman
Review | Goodreads | Style: 100% emails, chats, documents, etc.
I saved the most popular one for last here. I know most people have either already read or have heard of this book nonstop since before its release. It wasn't a huge favorite for me – unlike everyone else – but it was seriously enjoyable from start to finish. I thought the epistolary style worked extremely well for this story and I was so intrigued to see what they would be using on the next page. The book was full of different documents, reports, emails, chats, poems, and sometimes very black nearly-blank pages. If you told me I could ship two people just by reading instant messages, I wouldn't have believed you.
---
Have you read any of these? Do you find yourself drawn to books with more unique ways of telling the story? Give me some recs! What other cool books are out there?!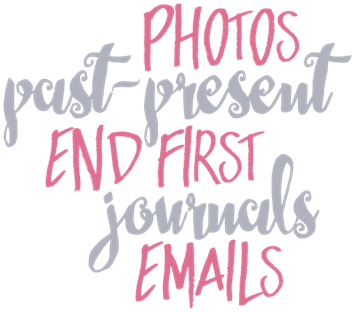 Related Posts