I had so much fun participating in the Statistics Survey last year, so I knew I needed to join in again this year. I have an obsession with end-of-year surveys and this one focuses on fun statistics about books read during the year. Using Crini's amazing book spreadsheet has made this whole endeavor a LOT easier this year. Without further ado, here are my stats!
Number of books read…

Under 250 pages (not including novellas): 16
Between 400-449 pages: 22
Between 450-499 pages: 2
Over 500 pages: 6
Over 1000 pages: 0

Number of…

Audiobooks: 40
Re-reads: 10
DNFs (did not finish): 4

Number of books rated…

Five Stars: 25
One/Two Stars: 12 (including 2.5 stars)

Number of authors met in 2015: One! I met Leigh Bardugo at BEA in May.
Number of book events attended in 2015: Just BEA again.
Number of books you read in one day: 18 (some are novellas!)
Number of books that made you cry: 4
Number of 2016 books you have on pre-order: 2
Happiest: The Disaster Artist by Greg Sestero made me the happiest because of my love for The Room, his Tommy impression, and just how fun it is for fans of the movie.
Saddest: This is a tie between Come Away with Me by Karma Brown and All the Bright Places by Jennifer Niven, because I just straight up sobbed for so many pages.
Longest book (non-reread)
Shortest book (non-novella or graphic novel)

By page number: The Word for Yes by Claire Needell – 208 pages in ARC
By title: Tease by Amanda Maciel
From buying to reading: Scarlet by Marissa Meyer – bought it two seconds before reading it, on my Kindle 
Best… (non-reread)

Average rating on Goodreads: Saga Volume 2 by Brian K. Vaughn – 4.58 stars
Books you read/your rating: Maybe in Another Life by Taylor Jenkins Reid – 5 stars (fave)
Series enders: Winter by Marissa Meyer – 5 stars

Worst… 

Average rating on Goodreads: Cut Both Ways by Carrie Mesrobian – 2.94 stars
Books you read/your rating: Same as above – 2 stars
Series enders: Get Dirty by Gretchen McNeil – 2.5 stars
Fandom you joined: Easily, The Lunar Chronicles! EEEEEEK. I can't believe I waited so long to read, but essentially binge-reading the series this year was a great choice. What a story.
Fandom you abandoned: I can't think of any…
Series you picked up: The Starbound Trilogy by Amie Kaufman and Meagan Spooner
Series you quit: I don't think I've quit any! There are some I still need to finish…
Most lenient rating: I've been better about this lately! I can't think of any major ones…
Harshest rating: The Heartbreakers by Ali Novak (DNFed but I should have given it a chance)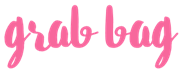 First… 
Last…
Number of posts in 2015: 315, including reviews
Number of reviews posted this year: 139, but I think my counting may be off LOL
Least coherent review: A Court of Thorns and Roses by Sarah J. Maas was so flail-filled. Seriously, no idea how I even formed words at that point… I ended up screaming about a graphic in the post…
Post with the most views (posted in 2015): My post about my Traveler's Notebook (as a part of the Organization Series I plan on continuing soon!) got the most views. This was at the height of the Foxy Dori craze, so I'm not surprised.
Post you wish you could re-write: I wrote about Slut-Shaming, Relationships, and Feminism in YA a few months ago. I actually really enjoyed writing this post and think I made valid points, but maybe some didn't come across the right way. I would love to comb through and make some edits.
Related Posts