I've noticed a recent trend where much older YA book series get cover redesigns and re-released, as if they're brand new books. Right before I started my book blog, I read the Summer series by Katherine Applegate (highlighted in this post, too). It had previously been this super long series with a bunch of short books. Eventually, like 20 years after it first came out, the books were released into bigger bind-ups and sold again. I didn't realize this when I first bought it, but thought it was kind of a cool idea. Why not give older books a facelift so they appeal to a new audience? I have no issues with this. I'm such a cover snob as it is; anything to help me buy the book is a good thing for authors and publishers.
I like to think that YA books are generally timeless – teens will have similar issues today, twenty years ago, and twenty years from now. I know that changing technology is really the bigger difference between those books, though. Some books written 5-10 years ago even feel outdated if they reference flip phones or MySpace instead of Facebook, Twitter, and iPhones. However, the general message and struggles with growing up are pretty universal.
Since I noticed this trend, I wanted to highlight a few book series here that recently got updated, republished, and pushed out into the world. And, inevitably, onto my personal bookshelves.
---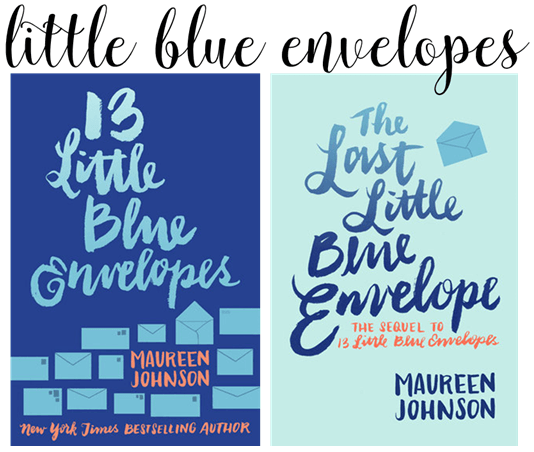 13 Little Blue Envelopes & The Last Little Blue Envelope by Maureen Johnson
Originally published 2005-11 • Redesign 2016
I've always wanted to read this duo from Maureen Johnson, so this cover redesign was the push I needed to buy the books and get going. The new covers come out in a couple of days and then my preorder will arrive on my doorstep! Definitely an unnecessary purchase because these books are in countless free locations for me (Scribd, libraries, etc.)… but I can NOT resist these colors and typography. Someone come save me from myself.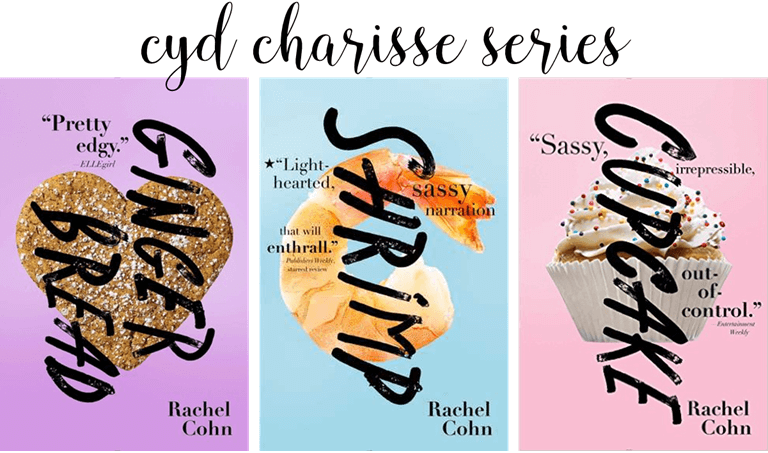 Gingerbread, Shrimp, & Cupcake by Rachel Cohn
Originally published 2002-7 • Redesign 2015
I wasn't a HUGE fan of the last book I read by Rachel Kohn, but the first cover here speaks to me. Every time I saw it in Barnes & Noble, I couldn't stop staring at it. Of course, I ended up buying it. We'll see how book one goes before I buy the rest, but I wouldn't be surprised that I'll complete the collection. I love the bold titles in sharpie so much, plus the colors! Gimmmme.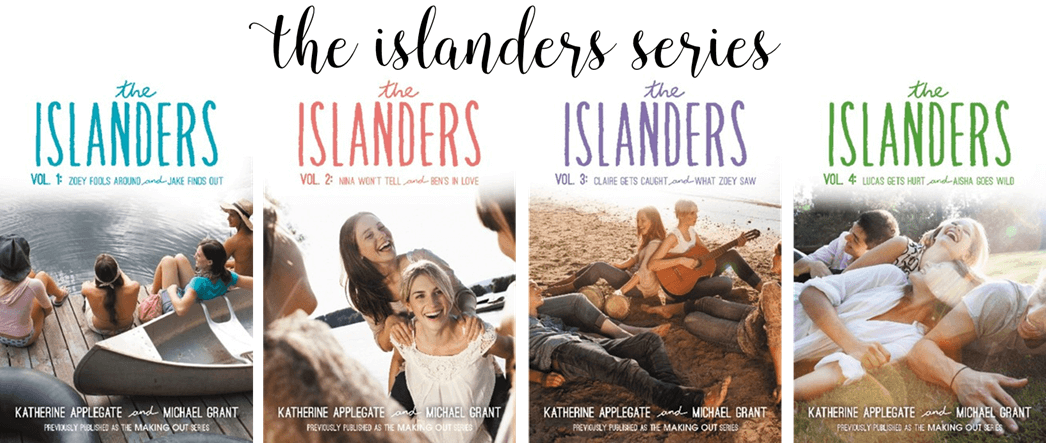 The Islanders Vol. One, Two, Three, & Four by Katherine Applegate and Michael Grant
Originally published 1994 • Redesigns 2015
I'm an absolute sucker for shitty summertime books, especially if they were written back in the 1990s and republished. I don't know why, but I love it. The world of YA literature was just so different back then. People who hate love triangles would throw these books across the goddamn room. Anyways, this series is actually called "Making Out" originally, and it consists of 28 little books. Holy shit, right? Well, this republished, redesigned version is also renamed. There are four volumes out now and include books 1-8 (2 books per volume). Of course, I've already purchased the first one. I'm saving it for this summer since uhhh clearly I didn't get to it last summer. Whoops.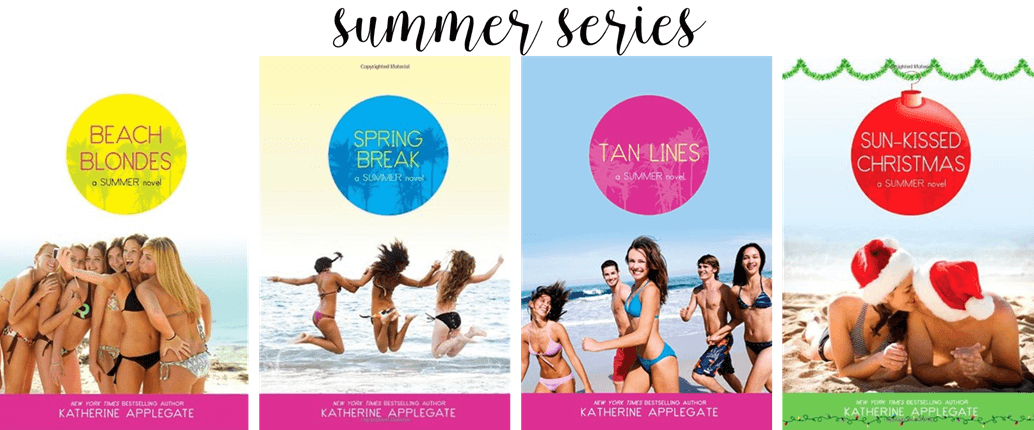 Beach Blondes, Spring Break, Tan Lines, and Sun-Kissed Christmas by Katherine Applegate
Originally published 1995-6 • Redesigns 2008
I'm kind of cheating because this series was already read by me back before I started blogging. Clearly I'm into the long-ass series by Katherine Applegate once they get revamped. These were very light and obviously summery and I remember enjoying them overall. Nothing super special, but enjoyable nonetheless. Another fun fact: These are published out of order, compared to the actual story. I don't know why. I put them in the correct order here for the graphic.
Related Posts