Ten Websites/Blogs I Love That Aren't About Books
Top Ten Tuesdays are hosted by The Broke and the Bookish, where we make lists of our top ten books (or something else!) based on that week's prompt. The topics are provided ahead of time and can be found here. Book links bring you to Goodreads or my review.
I recently started following a lot of non-bookish blogs on Bloglovin. I wanted to diversify my feed a little bit and learn about more things. I've started getting into cooking, so I've noticed a few more of those blogs pop up in my reader too. Today I'll be sharing the top ten non-bookish websites or blogs that I read regularly.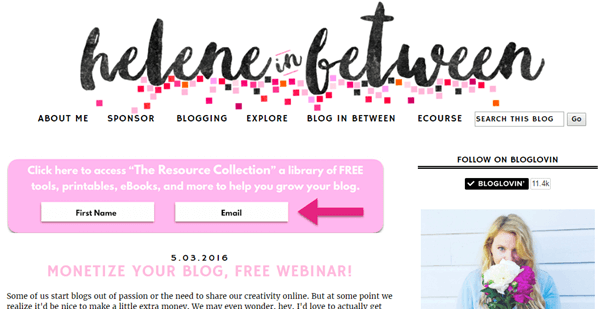 Helene in Between • Helene focuses on blogging tips and webinars lately, which aren't exactly up my alley, but I love everything she shares. She has funny stories and observations about life. I've also loved reading about her move from her hometown (Dallas) to a new city (Nashville). It's something I hope to follow in my own life soon!
---
Not Entirely Perfect • I love Stephanie's posts! She focuses on finance, saving money, living a more minimalistic life, and her adorable dog. She has a variety of topics she covers and it's always refreshing. She's been sharing Three on Thursday posts lately where she talks about new things she's into (kind of like my Five on Friday posts!).
---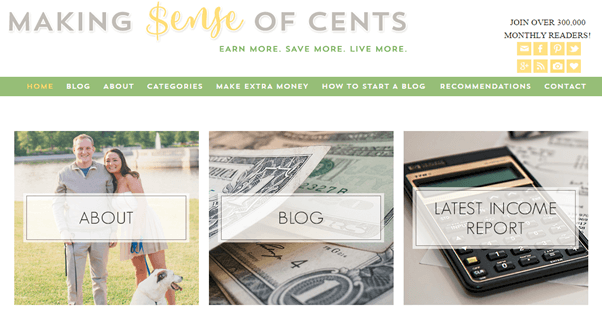 Making Sense of Cents • This blog focuses specifically on finance, but I love reading about her life on the road with her husband. They live and work full time in an RV, which is something Chris and I ALWAYS talk about doing!
---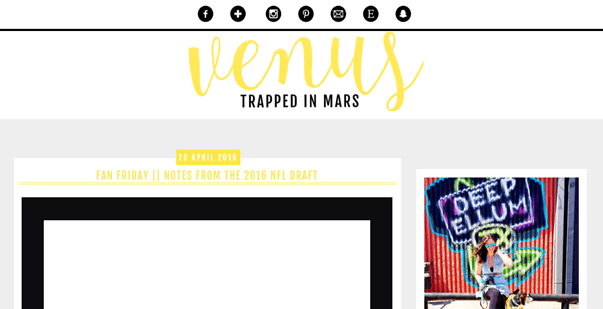 Venus Trapped in Mars • Sarah's blog is easily one of my favorites on this list (sorry everyone). She posts about football (!!!!) and other sports, as well as general fun lifestyle things. I always get excited when I see something pop up from her in Bloglovin. She has funny stories about her boyfriend and their adventures too. I love it all!
---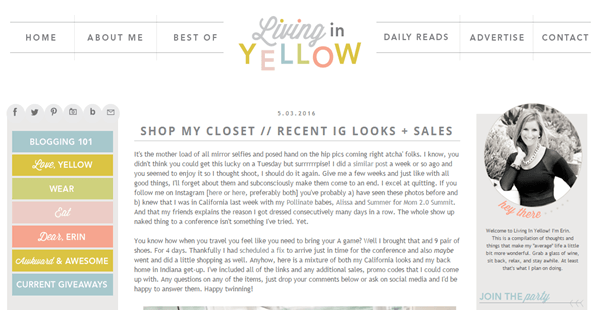 Living in Yellow • Erin's blog covers a lot of fun topics. I love when she does her Stitch Fix hauls because I live vicariously through everyone's posts about those. She has a lot of funny posts about her life with her husband and her lack of a desire to have children. I just find myself laughing and relating to her blog quite a bit!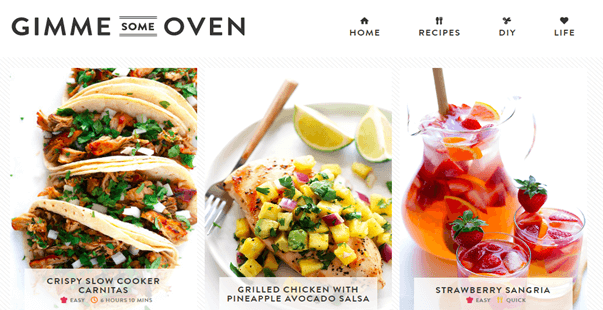 Gimme Some Oven • JUST LOOK AT THESE PICTURES. All of her food looks so delicious. Some of the recipes are a BIT beyond my skill level (for now!) but I absolutely love pinning them for later. Her recipe for easy fried rice is actually the go-to that we use in our apartment. It's so delicious. I also love reading her lifestyle posts too.
---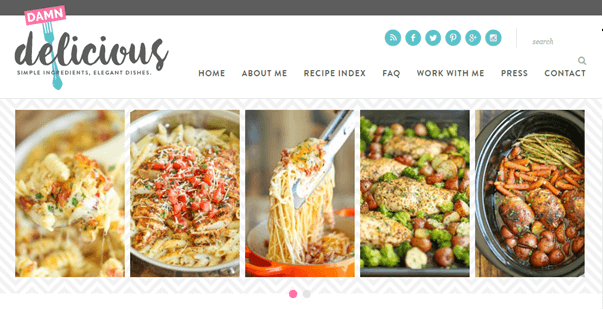 Damn Delicious • My new favorite food blog! Everything she posts is super easy for people like me who don't have a lot of skill in the kitchen. She has great recipes for Asian cuisine as well, which is always something we're looking for in our house! (Chris must miss his mom's cooking or something – I don't blame him!) Her stuff IS damn delicious.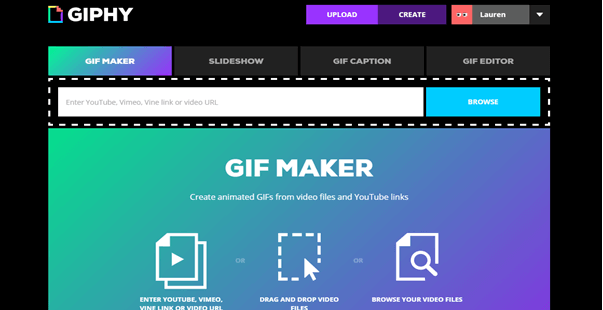 GIPHY + Gif Maker • Because I post GIFs from Friends in all of my reviews (yes, this is kind of book related for me – not sorry), I often have to make my own. The episode or scene pops into my head, I find a YouTube clip of it, and then I make my gif. I used another shittier GIF website for a while but I LOVE this one. And their GIF library!
---
Pinterest • Do you guys still use Pinterest? I am still pretty obsessed. I mostly use it to pin and store recipes for later. If I see one on a blog, I'll pin it to here instead of printing it or saving it on Bloglovin. I really wish I had a dollar for every time I had this app opened while cooking dinner! I truly do 90% of my meal planning based around Pinterest. I use it more than Google for some cooking questions too! Add me here if you want!
---
Link me up with some of your favorite non-bookish sites and blogs!
I'm always looking to add more to my Bloglovin reader 😉
Related Posts