I received this book for free (hey, thanks!) in exchange for an honest review. I promise that this does NOT affect my opinion of the book or the content of my review. For real.
Heartless
by
Marissa Meyer
on November 8th 2016
Also by this author:
Cinder
,
Scarlet
,
Cress
,
Winter
,
Fairest
,
Stars Above
,
Wires and Nerve
,
Gone Rogue
,
Renegades
,
Archenemies
,
Supernova
(464 pages) •
Goodreads
•
Amazon
•
Barnes & Noble

Long before she was the terror of Wonderland — the infamous Queen of Hearts — she was just a girl who wanted to fall in love.

Catherine may be one of the most desired girls in Wonderland, and a favorite of the yet-unmarried King of Hearts, but her interests lie elsewhere. A talented baker, all she wants is to open a shop with her best friend and supply the Kingdom of Hearts with delectable pastries and confections. But according to her mother, such a goal is unthinkable for the young woman who could be the next Queen.

At a royal ball where Cath is expected to receive the king's marriage proposal, she meets Jest, the handsome and mysterious court joker. For the first time, she feels the pull of true attraction. At the risk of offending the King and infuriating her parents, she and Jest enter into an intense, secret courtship.

Cath is determined to define her own destiny and fall in love on her terms. But in a land thriving with magic, madness, and monsters, fate has other plans.
Initial Excitement
I think it's pretty obvious why I was excited for this one! I adored the Lunar Chronicles series by Meyer and was SO ready to see how she would work in a different world! I love that she is staying with retellings, because clearly she's great at them, but I am definitely intrigued to see where she heads from here. Will she keep them going?! Anyways, I have been waiting for an Alice in Wonderland retelling that I'd love. I had super mixed feelings about the last one I read but I kind of loved that world. (I need to reread one other Alice retelling series again because I LOVED it back in the day.) So, in any case, you could say I was pumped for this book. I saw lots of people who were excited because of Marissa Meyer, but nervous because they don't enjoy Alice retellings as much.
Quick Summary
Cath is just a normal girl in Wonderland when the King of Hearts sets his sights on her for marriage. She quickly determines she isn't interested him and instead wants to open a bakery with her best friend/maid Mary Ann. She also (just as quickly) falls for the court joker, Jest. They have a bit of a secret love affair while the king continues to court her. She has to find a way to break it off with the king and make her ~dreams come true~ instead. BUT we all know how the Queen of Hearts turns out, right?
Storytelling, Setting, and Feels
It took me over a month to read this book. It wasn't that I wasn't interested in it or didn't like it. I honestly can't put my finger on the issue. But! I did speed through the last 50% of the book, so it kind of balanced out. The first half was kind of repetitive. Cath baked things, thought about the bakery, fought with her parents about the baking thing or the king, and lusted over Jest. The last 200 pages definitely picked up and changed things up a little bit.
I actually love Wonderland retellings and the world-building of this one was really fun. It's interesting to see the prequel side of things! No Alice in sight; just the Queen of Hearts getting to become the person we all know.
I didn't get a lot of feels from this one. I generally felt the chemistry between Cath and Jest, but I wasn't in love with them I guess? They fell for each other pretty quickly – which can be fine – but I think a lot of it started because she was avoiding the king. I have to admit that I did fall for their relationship more and more as I kept reading; I loved them together in the second half, which made things even harder.
Characters
Cath was the main character obviously. She was kind of hard to connect to because honestly she didn't have much of a personality. She was obsessed with baking and Jest, but that's about it. I definitely think she became more of "herself" at the end (obviously) but I won't spoil anything. It was hard to read even though you know how it's likely to end. There were other characters like Jest, Hatta, the King of Hearts, Mary Ann, and Cath's parents… but they weren't as important to the plot and didn't have a lot going on. I did love seeing some of their origin stories (Hatta especially, to see him transform into the Mad Hatter).
Negative Stuff
As I mentioned, it took me a really long time to finish this one. I wasn't often motivated to pick it up to keep reading, and then even when I did pick it up to read, it was hard to stay interested. I'd read a couple of  chapters each week and that was all I could do. I think Wonderland retellings can be hard to get into because they're so wacky at times. The world is crazy and very intricate, so it takes getting used to.
The story was maybe a little too long? Like I said, some of the stuff in the first half was kind of repetitive and maybe could have been toned down or eliminated. I got the point that she wanted to open a bakery and didn't like the king.
Ending Feels
I loved the second half of the book because things finally started happening. It was definitely hard to see her become the Queen of Hearts because you just keep hoping something will change for their story. I won't spoil anything specifically but it is pretty clear how the story will end. This is a prequel after all. So yes, of course I would love for it to be different… but I knew what was coming for the most part.
Bookmarked It
"Sometimes your heart is the only thing worth listening to."
TL;DR?
If you're a fan of Wonderland retellings, this is one of the best for sure! It's a different twist on the story because it's a prequel involving someone other than Alice. I'd highly recommend it if you love Marissa Meyer's retellings in general. It's stronger on the retelling side (the connections are more obvious I guess?) but almost just as good. Don't go into it expecting the same thing, but I think you'd like it regardless. What a story.
Thoughts in a Gif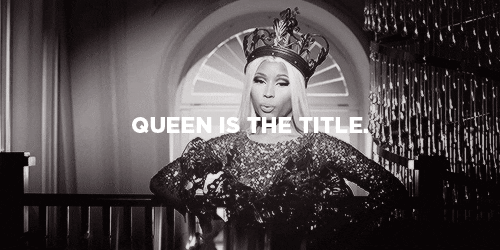 Rating Breakdown
| | |
| --- | --- |
| Plot & Premise | |
| Characters | |
| Writing Style | |
| Pacing & Flow | |
| Feels or Swoons | |
| Addiction Level | |
| Overall: | 4 |
Related Posts