I've come back to the topic of favorite authors a few times. I've wondered what makes and author a favorite to you. I've also shared that I often save books by my favorite authors so I always have at least ONE I've never read before. Because some fellow bloggers have done some author binge reads lately (like Hannah and Kelly reading Beatriz Williams back-to-back-to-back-etc., or my friend from high school reading all TJR in a row), I started to think about my strange habits with reading books by my favorite authors.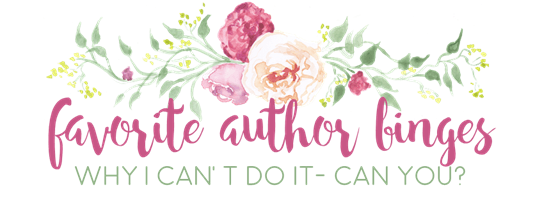 I adore the idea of falling in love with an author and enjoying their entire backlist in a row. It sounds like such a great, happy-making binge… but for some reason, I totally could never do it.
Do you/can you binge multiple books by the same author in a row, or do you have to separate them? (Not counting a series binge)

— Lauren (@bookmarklit) July 12, 2017
It seems like most of you guys can! More power to you. Again, I'm jealous. I just have this thing where unless it's a full-scale series binge, I can't read multiple books by the same author in a row. I like the idea of spreading things out more! There are a lot of reasons for this, but the biggest one is to make sure I don't blend them all together in my head. I have a bad bookish memory as it is! Also, I prefer to keep a couple of books around in case I'm reallllly in the mood for that particular author. I don't do much rereading, so it makes sense to keep new-to-me books around. I'm a big fan of reading a lot of variety if I can (says the girl who reads over 50% contemporary fiction each year). I like to switch up genres, authors, subjects, pub dates, book lengths, book formats, where I got the book from… you name it. I'll go from reading a new release library book to an egalley to a paperback I own to a Kindle book that was published 10 years ago. Because of alllll those factors, I just don't end up reading many books by the same author in a row. In fact, I'll even spread it out over months. I think the closest I've read two books by the same author is below, where I talk about reading Since You've Been Gone in July and Second Chance Summer in September.
The same "rules" also apply to rereading for me. Even if I've already read all of an author's books, I still likely won't reread them all in a row. I don't reread a lot of books in general but I always like the idea of keeping rereads few and far between, comparatively. When Cristina and I originally talked about some Sarah Dessen summery rereads and the feature we pulled together, our approached changed quite a bit. I don't know if I even told her this, but I think I determined that I really wanted to spread out my Dessen reads and rereads. It wouldn't work for me to reread a few of her books even spread out within the same summer. I still have so many I plan to reread and you bet your ass it'll happen much later! It was weird enough reading Along for the Ride in April, Someone Like You in May, and Once and for All in June. SO CLOSE TOGETHER.
So, as you can imagine, I have a lot of books on my TBR still from authors I really enjoy. There are some where I just have one title hanging around, waiting to be read after a reasonable amount of time has passed. There are other authors where I have so many backlist titles that I just haven't had the chance to get to them all.

With this whole thing about hoarding books by my favorite authors and trying to keep one book around to read if I need it, it's not a surprise that I have quite a few books by my favorite authors still sitting around. They're just waiting to be read. Some authors below I'm really just keeping them for other reasons, but usually? I don't want to run out. I'll read the second-newest book by Kasie West and keep her newest release always available, for example. (My sister keeps yelling for me to read BY YOUR SIDE.) Here are some books by my faaaavorite authors that I still haven't read… for one reason or another!
Taylor Jenkins Reid
Book on the TBR: Forever, Interrupted
Other books I've read: I started with Maybe in Another Life because it involved the parallel world concept I love so much, but I did read After I Do within 6 months after. I read One True Loves and The Seven Husbands of Evelyn Hugo as advanced copies right before their pub dates. All the while, Forever, Interrupted is there to fall back on when needed.
Why it's still there: I would consider TJR to be pretttty high up there in my rank order of favorite authors. With each book I read, she heads closer and closer to the top. I'm not sure Sarah Dessen could ever be replaced, but TJR comes damn near close. I absolutely don't want to run out of her words; they're too perfect. I always want to keep it there for the one day I decide I really just need it. Out of all of her books, this one had the synopsis that was least appealing… while still being incredibly appealing (if that makes sense to anyone).
When I'll read it: When I really need her words or when the next book comes out – depending on which book appeals to me more at the time!
Robin Benway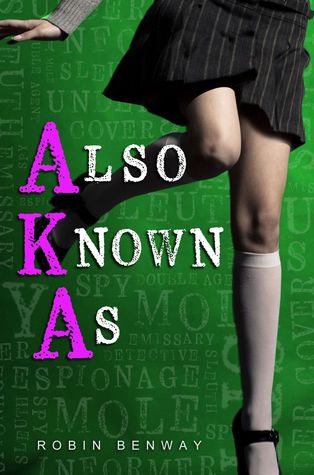 Books on the TBR: Also Known As and Going Rogue (duology)
Other books I've read: I enjoyed Robin Benway's debut, Audrey Wait! a little bit. I thought it was funny but a little too forced at the same time. Then, I fell head over heels for Emmy and Oliver. Like… obsessed with everything about it. She has another book coming out later this year that I'm eager to get my grubby paws on, and I'm sure I'll read that standalone before I tackle this duo.
Why it's still there: Honestly, I'm not 100% sure. I think it has to do with loving Ally Carter's spy-girl series so much and not really being in the mood for this version of a similar concept.
When I'll read it: Probably when I'm in the mood for it. Who knows when that'll be! I think I own a Kindle copy of this one…?
Kasie West
Book on the TBR: By Your Side
Other books I've read: She's written quite a few books… and I've read all of them. I've also looooooved all of them, in different ways. She writes perfectly fluffy contemporaries that I'm not sure I'll ever tire of. I read The Distance Between Us first and that book remains my #1 favorite to this day. From there, I read her non-contemporary Pivot Point, which is also my favorite. Can it be tied for #1 because it's a different genre? YES. I think so. I moved into another contemporary -(My Life Next Door) before the sequel to PP (Split Second) came out, so I read that right after. I then read the next three contemporary books of hers, while always leaving at least one of her backlist titles waiting.
Why it's still there: She's like TJR for me where I always need one of her books still around. I know I'll enjoy this one and it's my sister's favorite of hers, so I'm curious to see how it goes. I keep reading backlist titles and new releases in alternating order depending on what I'm in the mood for.
When I'll read it: Whenever her next release comes out
Kody Keplinger
Book on the TBR: Shut Out
Other books I've read: Keplinger became a favorite pretty quickly with A Midsummer's Nightmare. I loved her super real characters and humor. Each book I read by her continued to be pretty great. The Duff was great, Run was darker and very real, and Lying Out Loud was just okay for me…
Why it's still there: It's funny because this book is suuuuuper Lauren-y. I mean, it involves football. What more could I want? I think I keep delaying because I'm afraid my expectations are too high or something. A book about girls kicking ass and coming together and (did I already mention) football and ugh. It seems so perfect. What if it's not?!
When I'll read it: This could very well be a mood thing for me. I don't think Keplinger is an author whose books I want to hoard in case I need to read one of their stories, so I'll probably get to it sometime this football season maybe.
Morgan Matson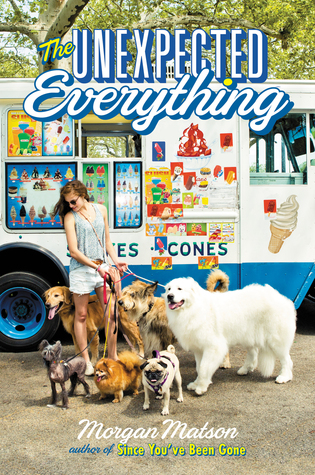 Book on the TBR: The Unexpected Everything
Other books I've read: I haven't read her books as Katie Finnn yet, so I won't even go there or include them here. I started with Since You've Been Gone, which has done nothing but grow on me over time and the more I think about it. I did something very weird for me and read Second Chance Summer within a month or two of finishing SYBG. I sobbed uncontrollably and had a new favorite. Then, as I say below, I read Amy & Roger's Epic Detour finally in May.
Why it's still there: It's funny because my example for Morgan Matson in my last post about this was A&R, which I just read a couple of months ago for book club. Good work tackling that backlist, Lauren! I think the reason this one is still hanging around is because it's soooo huge. I mean, for a contemporary book, it's LONG as hell. Slightly intimidating, especially when a lot of reviewers thought it should be shorter. I just hope it doesn't drag.
When I'll read it: Really not sure – when I'm in the mood for a long contemporary and have the time to spread it out a little bit?
Ally Carter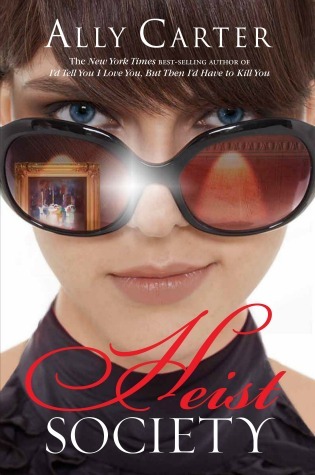 Books on the TBR: Heist Society (series)
Other books I've read: I enjoyed the Gallagher Girls series so much. It definitely reads as a younger YA series, so it was interesting coming back to it so many years later, but I still love it. Cammie and her friends and their story and that school will ALWAYS have a place in my heart. I was eager for more Ally Carter and clearly ignored her backlist series here by jumping into the trilogy for Embassy Row. The concept really interested me and I ended up enjoying it overall. Some parts were weird and the final book wasn't the best, but I definitely enjoyed it.
Why it's there: I think Heist Society is still here for a variety of reasons. For one, I've had the first book on my Secret Sister wishlist for a lot of rounds and haven't received it yet. I hope that doesn't sound greedy; I just mean that I literally have not had the opportunity to read it since I don't have the copy yet (lol). Second, it's a full already published series (ALMOST) and I want to binge it! I haven't had time to devote to a legit series binge in a while, even though I predict these will read quickly. Third, that little almost thing I added there? Apparently there's a fourth book but she hasn't worked on it yet. She took a break to make Embassy Row happen.
When I'll read it: After my long-winded answer above, it may be clear that I'm just waiting for that fourth book to get published sometime!
---
What do you think? Are you the type of reader who has to read every book by their favorite author, or do you keep some for a rainy day? Could you sit and read all of one author's books back-to-back? Tell me!
Related Posts