I love torturing everyone with my posts about books I'm excited for (when they haven't even been released yet). Making my TBR huge means you get the same treatment, #sorrynotsorry. I'm curious though: where do you guys hear about upcoming releases? I wanted to talk about the most common places I personally learn about new and upcoming book releases or book deals, in hopes that you can show me where you get your info from. I always see people adding books on Goodreads (see point two) and wish I could pay better attention to find out earlier!
---
1. Cover Snark
At the time of writing this post, Christina at A Reader of Fictions has posted over 240 installments of Cover Snark, which are truly my favorite posts to read on a regular basis. She highlights new cover reveals / releases for various books across multiple genres and age targets. I have added countless books to my TBR just because of this feature, especially when certain cover designs catch my eye! There's a bonus feature of her commentary under each cover and fun Cover Battle polls at the bottom of the post. Without a doubt, this is my favorite way of finding new books to add to my TBR-unreleased Goodreads shelf!
---
2. Goodreads Statuses
I'm pretty obsessed with Goodreads. I use it to track just about everything, from my TBR to books I've read to covers I like to books I own to books I want to own to my current reads… you get the idea. I use the vast majority of Goodreads' features to track my reading, both to-read and read. I use other people's Goodreads statuses to find new book announcements and upcoming releases, since many of my blogger friends are more hip to the times than I am. When I see that Brittany or Alexa or Kristin or any other trusted reviewer added a new book to their shelves (especially one that doesn't have a cover yet, the universal sign for definitely-not-released-yet), I will definitely check it out. I usually read the synopsis and decide to add it to my TBR-unreleased Goodreads shelf. I don't browse the Publishers' Weekly announcements like others do, so this is a great way for me to keep up with new book deal announcements.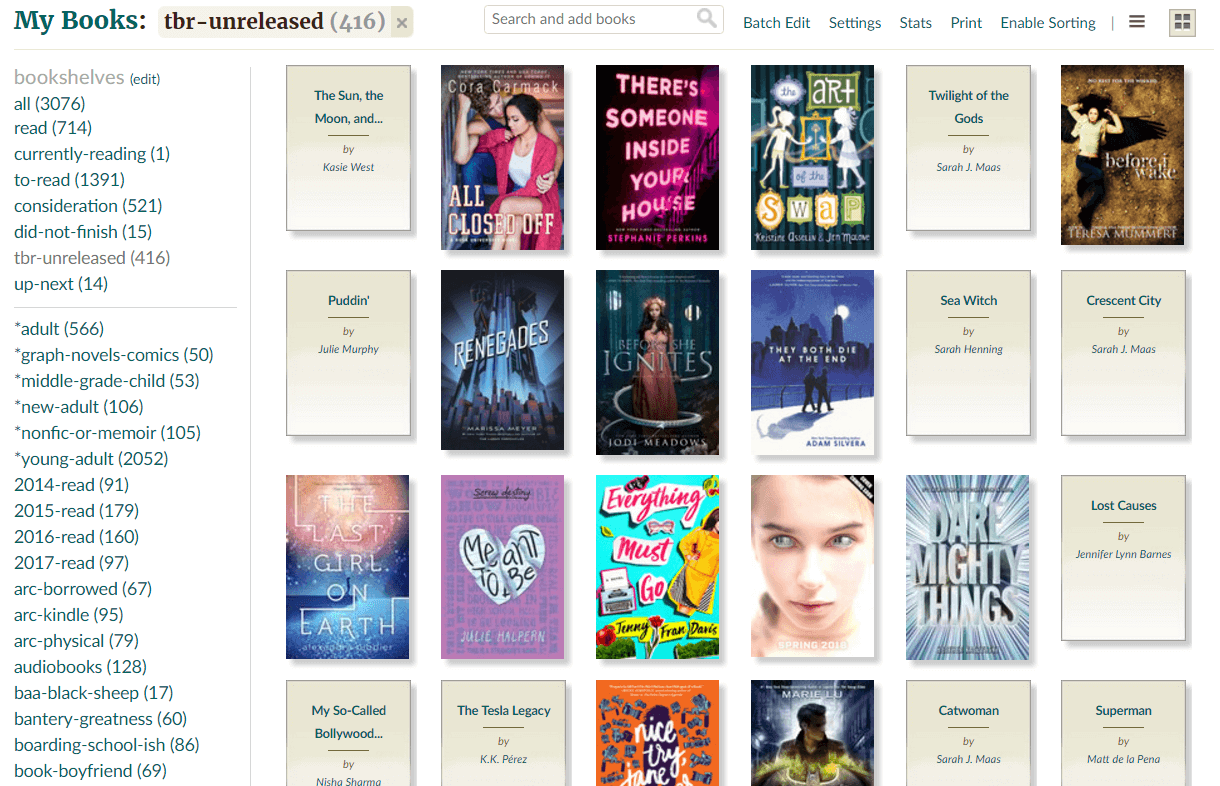 ---
3. Twitter Book Announcements
And finally, the number one source of alllll kinds of news (mostly bad news, these days…) – Twitter! There are often book deal announcements that get discussed in one way or another. I find these from a variety of sources:
authors I already follow made the announcement that they sold a new book
friends retweet or favorite an announcement from a publisher or their fave authors
Publishers' Weekly screenshots in some tweet that I somehow see in my timeline
general flailing from friends about books they read super early or added to their TBR
So yes, Twitter is a big source for book deals for me. I should truly just subscribe to PW but I'm terrible about reading emails. These three places are really helpful because so many of my bookish friends do a better job than I do!
Twitter, I have a little bit of good news to share. I am so thrilled to announce the companion to DUMPLIN'! pic.twitter.com/y0BlFlgWEN

— Julie Murphy (@andimJULIE) August 14, 2017
We are so excited to announce a brand new book from @shanipetroff – AIRPORTS, EXES, AND OTHER THINGS I'M OVER! https://t.co/8YOLxSfh72 pic.twitter.com/O3gDMWF47B

— Swoon Reads (@SwoonReads) April 25, 2017
---
Where do you find out about upcoming book releases or book deals? Share with me!
Related Posts