Happy end of the year! How is it possible?! Honestly this was one of the craziest, busiest, weirdest, and best years of my life. As you know from years past, I hate filling these out unless my year is completely done. I've managed to finish my reading a bit early and then pause until the New Year.
I loved filling out Jamie's survey in 2014, 2015, and 2016. This is the 7th time she's hosted this survey and it's so fun to see what everyone chooses for the categories. Last year, I didn't allow myself any duplicates. I'm going to try to keep them to a minimum for this survey, but it feels impossible. I'll need to have a few. To learn more about it and see a blank set of questions, check here! It was so fun to reread my answers for last year, since I copied that survey here to clean out and fill out.
Number of Books You Read: 150
Number of Re-Reads: 16 | Number of DNFs: 7
Genre You Read The Most From: Contemporary
1. Best Book You Read In 2017? Totally cheating and adding multiple categories! (Not including rereads.) See a full list of my "best reads" of the year (5 stars and 4.5 stars) here if you're curious.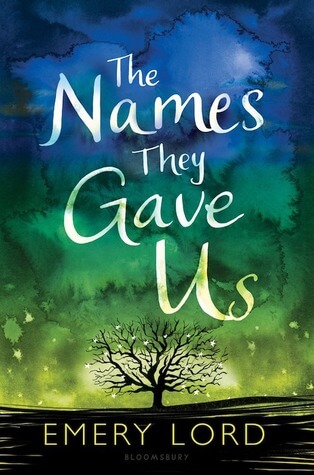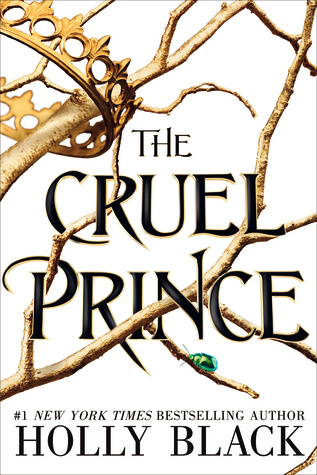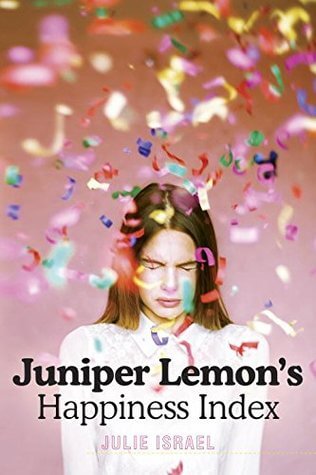 2. Book you were excited about and thought you were going to love more but didn't? Fireworks by Katie Cotugno | I feel like I was set up to loooove this book, so I definitely ended up disappointed. I wanted more 90s feels and girl power/girl band stuff. It didn't really feel like anything "historical" (that makes me feel weird but I guess it's technically true?) and I wanted MORE.
3. Most surprising (in a good way or bad way) book you read? 
Good surprise: War of the Cards by Colleen Oakes | I didn't love the other books in the series (and didn't LOVE this one, honestly), but this was a solid series end for me. I blazed through it pretty quickly and did find some good twists here.
Bad surprise: A Court of Wings and Ruin by Sarah J. Maas | Perhaps I just fell off the SJM bandwagon a little bit and struggled to hop back on. I did generally like this book, but there were so many negative aspects for me this time around. I'm interested to see where the rest of this series/ the spinoffs and novellas go, but I don't know what to expect anymore.
4. Book you pushed the most people to read (and they did)? Black Dog Bay series by Beth Kendrick | Even though Cristina is the only one that did start (and finish) the series, I know at least two other bloggers who added it to their TBR. I post a lot about my love for small town companion series and this was a super unique one. I hope many more people check these books out!
5. Best series you started in 2017? Best sequel of 2017? Best series ender of 2017?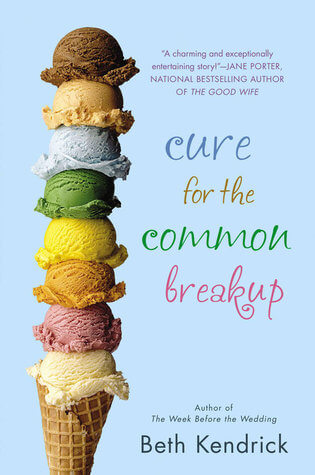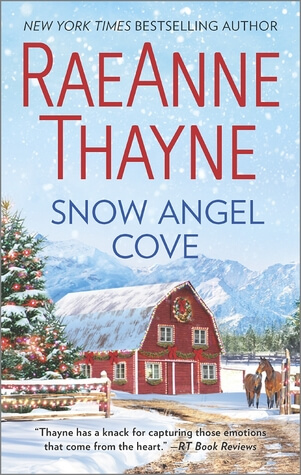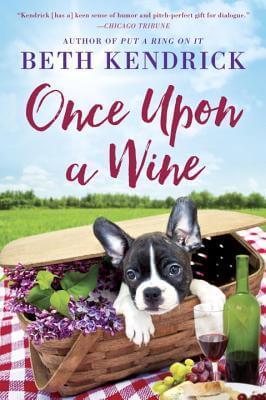 6. Favorite new author you discovered in 2017? This is tough! I read the Blue Heron series by Kristan Higgins and really enjoyed it a lot. I've always had her books on my TBR and definitely will get around to reading more in 2018. I guess that's the best answer I can give!
7. Best book from a genre you don't typically read/was out of your comfort zone? Murder on the Orient Express by Agatha Christie | I've only read one of her books and it was back in high school. I read this one so I could see the movie and because I have always been somewhat curious about her books. This is really just out of my comfort zone because it's older (a classic) and an ~adult~ mystery book. I usually read YA mysteries and not a lot of classics… so double out of the comfort zone, even if the author was familiar.
8. Most action-packed/thrilling/unputdownable book of the year? Ten by Gretchen McNeil | I feel like this book was definitely not perfect, but super thrilling and unputdownable! I loved the book its based on (Agatha Christie coming up again) and wanted to read it to see the Lifetime version. Overall, could not stop reading.
9. Book you read in 2017 that you are most likely to reread next year? The Hate U Give by Angie Thomas | I know that this was my #1 book of the year, so it shouldn't be that surprising. I don't see myself rereading any of 2017's books in 2018, to be honest, but this one will absolutely be reread in the next few years.
10. Favorite cover of a book you read in 2017? I have to say, there aren't too many OMG STANDOUT book covers of 2017 books I read, so here's a small snapshot of the ones on my "cover love" shelf, even if none of them are total all-time favorites for me.
11. Most memorable character of 2017? Mateo and Rufus from They Both Die at the End by Adam Silvera | It's sad to say this, given the title of the book, but I was really impacted by their story. I loved the book too – my last read of 2017 AND a five star one. Maybe it's just because it's fresh in my mind, but I can't help but pick them ASAP.
12. Most beautifully written book read in 2017? The Fifth Letter by Nicola Moriarty | Okay so this wasn't necessarily beautifully written, but you know I usually talk about fun story styles or formats for this question. I liked that this book jumped around different timeframes with the letters and inside each character's head.
13. Most thought-provoking/life-changing book of 2017? They Both Die at the End by Adam Silvera | I know I literally just talked about this book but it's necessary. I feel like it really gets the reader thinking about how they would spend their last day, if they would want to know ahead of time if it was their last day, etc. It's the kind of book that can lead to an existential crisis… in a good way!
14. Book you can't believe you waited UNTIL 2017 to finally read? Amy & Roger's Epic Detour by Morgan Matson | This is one of those books where I genuinely can't believe it took me so long to finally read, AND the fact that I've been saying for yeaaaars how it would be a priority "next year." I'm so glad I read it! <3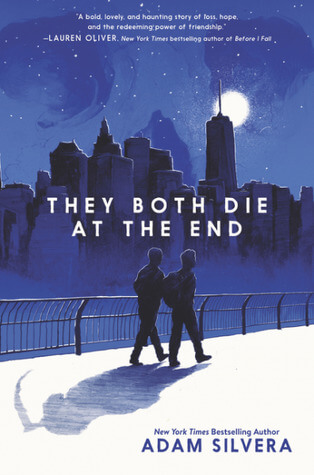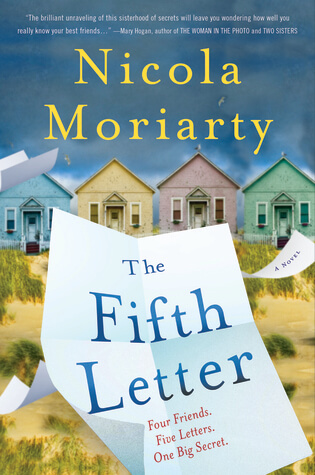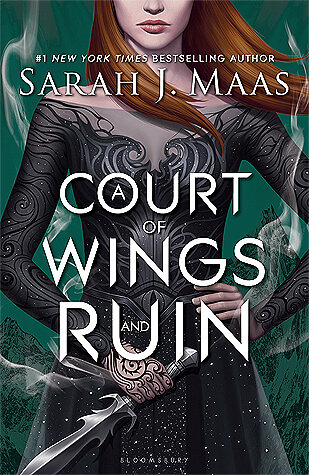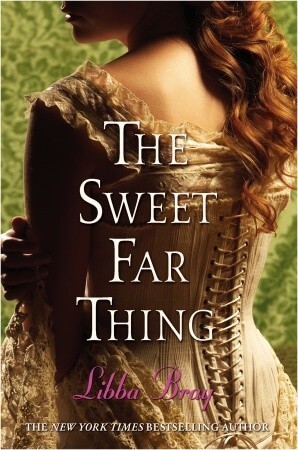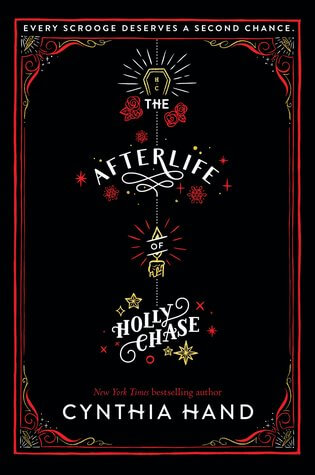 15. Favorite passage/quote from a book you read in 2017? The Sweet Far Thing by Libba Bray | I actually didn't track quotes this year as much as I usually do! As a result, this is a book from a 2017 reread.
"I am a jumble of passions, misgivings, and wants.
It seems that I am always in a state of wishing
and rarely in a state of contentment."
16. Shortest and longest books you read in 2017?
17. Book that shocked you the most?
18. OTP OF THE YEAR (you will go down with this ship!): Leila and Nick from Crazy Little Thing Called Love by Charlotte Butterfield | I had a lot of good ships this year, but I really loved how sweet this couple was. This book was such a pleasant surprise that I'd recommend to any contemporary lover!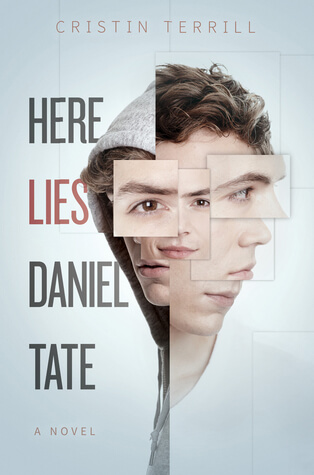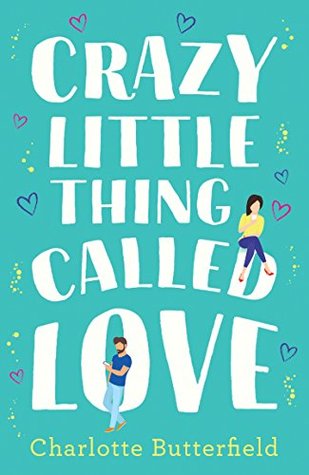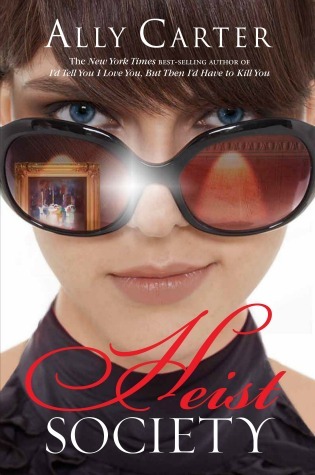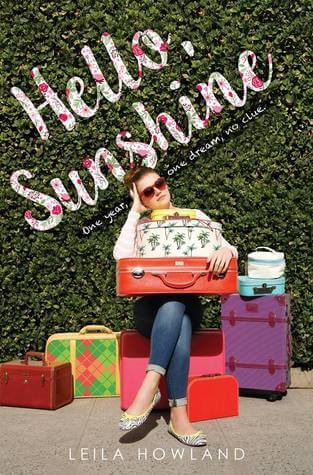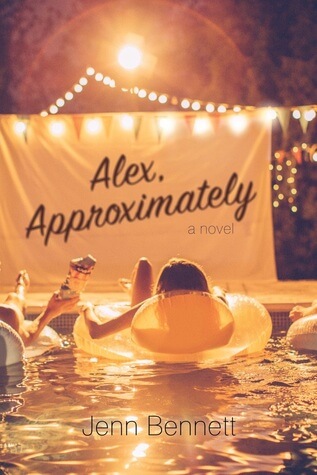 19. Favorite non-romantic relationship of the year: Heist Society (squad) by Ally Carter | This is another book / series I can't believe I put off reading for so long. I LOVED these three books and the awesome heist squad that was involved in each. They all had their roles (much like the Gallagher Girls) and I loved it.
20. Favorite book you read in 2017 from an author you read previously: Hello, Sunshine by Leila Howland | I really enjoyed her other series, but this book was my favorite. I just genuinely enjoyed the main character's journey in Los Angeles so much.
21. Best book you read in 2017 that you read based SOLELY on a recommendation from someone else or peer pressure: Haven Point series by RaeAnne Thayne | I have to feature this series again because Hannah's recommendation post really grabbed me. I binged all of the published books in 2017 and will absolutely read the next two coming out in 2018.
22. Newest fictional crush from a book you read in 2017? Max from Kissing Max Holden by Katy Uppermann | I really loved this story and think it's totally underrated for YA contemp lovers, but that's beside the point here. I loved Max despite his flaws and maybe even liked him a little more because of them. He always tried so hard and was such a sweet person overall. Gimmmmeeee.
23. Best 2017 debut you read? Geekerella by Ashley Poston | Ya know, I read a lot of great debuts this year. This is something I want to pay more attention to in 2018. This was definitely a top read in general and another underrated gem. PLEASE READ IT.
24. Best world-building or most vivid setting you read this year? Alex, Approximately by Jenn Benett | I loved the setting of the California beach town Coronado Cove. On top of the awesome boardwalks and little shops, the workplace setting was unreal. They worked at a unique museum that used to be an old mansion. It just sounded SO COOL. Wish they were both real!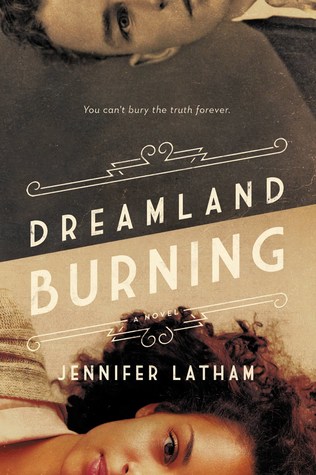 25. Book that put a smile on your face/ was the most fun to read? The Awkward Path to Getting Lucky by Summer Heacock | I loved this book and it definitely could fit under "hidden gem" down there too. I laughed out loud quite a bit. Some of the scenes may qualify as TOO silly but I have no regrets.
26. Book that made you cry or nearly cry in 2017? Always & Forever, Lara Jean by Jenny Han | I could very easily list THUG here but maybe it's been featured everywhere else enough! I don't remember doing a lot of book-related crying this year because I've somewhat moved away from heavy contemporaries, but this book definitely impacted me in that way. I'm just so sad we're not going to have more of the Covey/Song girls.
27. Hidden gem of the year? Dreamland Burning by Jennifer Latham | This one was a little different for me but I loved it! The dual timeline with mysteries being solved kept me turning pages like crazy. I was always desperate to get back to the OTHER timeline to see what was happening next. Highly interesting and important piece of history that I never knew about.
28. Book that crushed your soul? A Short History of the Girl Next Door by Jared Reck | I was hearing about this one forever through Laura, the author's agent, and I was so happy to get an egalley to read ASAP. This book BROKE MY HEART and I should have seen it coming. I'm still not over it. (But also please read this, everyone.)
29. Most unique book you read in 2017? Literally by Lucy Keating | I feel like I used the word "unique" a lot in my reviews this year! This one has to take the award though. I was looking SO forward to it because of the Stranger Than Fiction premise of an author writing a person's life as it's happening. It was super unique and interesting to read, much like the movie (which is one of my FAVES).
30. Book that made you the most mad (not necessarily that you didn't like it)? Heat of the Moment by Lauren Barnholdt | I don't know why I continue to read this author? She doesn't know how to write how real humans act with each other and an interesting premise doesn't save a BAD book.

1. New favorite book blog you discovered in 2017? I didn't do much to expand my bookish circles this year because I was too busy to do anything other than read blogs I already follow and write on my own. I think the biggest blog-related discovery was Feedly though! I finally got it to work for me and moved away from Bloglovin, which has been so great (and it's a major time-saver).
2. Favorite review that you wrote in 2017? I think I'll cheat again and talk about my holiday reviews. I really enjoy writing them because I split them into categories about their cheer-factor and the wintery settings. It's fun to focus on those elements when reading and reviewing during December.
3. Best discussion/non-review post you had on your blog? I enjoyed writing a LOT of non-bookish posts this year, or bookish discussion posts, but I think my favorite one was Whose Books Am I Reading? Cristina and I talked about this and it inspired me to analyze where I've been getting my books from this year.
4. Best event that you participated in (author signings, festivals, virtual events, memes, etc.)? I definitely looooved the Sarah Dessen signing I went to with my sister! We drove down to the bottom of CT on weeknight to meet my favorite author and it was awesome. She loves Dessen too. The whole thing was flawless and made me so happy.
5. Best moment of bookish/blogging life in 2017? That's tough. I don't REALLY keep track of statistics or being noticed, but being added to some publishers' lists and getting ARCs in the mail has been nice. I've also been getting approved for more books on Netgalley too.
7. Most popular post this year on your blog (comments or views)? My post for Podcast Recommendations – True Crime or Comedy got the most views (out of the ones published in 2017). I'm not surprised! It's a pretty popular topic that many non-bookish people would read too.
8. Post you wished got a little more love? I've done Currently posts before in different formats, but I wish they got some love! I think they're fun to see a little roundup of what the blogger is loving lately. I did one in November that I enjoyed.
9. Best bookish discovery (book related sites, book stores, etc.)? I guess my rediscovery of Scribd was good! I used it a lot for ebooks this time around since I've been reading a lot more books from new sources instead of my limited shelves in Maine.
10.  Did you complete any reading challenges or goals that you had set for yourself at the beginning of this year? I did great this year. I finished ALL of them. Usually I miss one.
Rock My TBR Challenge: Exceeded
Contemporary Romance Challenge – Exceeded
Series Enders Challenge – Exceeded
Flights of Fantasy Challenge – Completed

1. One book you didn't get to in 2017 but will be your number one priority in 2017? Royce Rolls by Margaret Stohl | This book was one I was excited about for pretty much no reason and it's just been sitting there since I preordered it. (Oh god I didn't even read the last one I put here (CROOKED KINGDOM) – whoops.)
2. Book you are most anticipating for 2018 (non-debut)? My Plain Jane by Ashton, Hand, and Meadows | I reallllly loved MY LADY JANE and have been eager to read more in this hilarious "companion" series.
3. 2018 debut you are most anticipating? Nice Try, Jane Sinner by Lianne Oelke | I feel like I've talked about this one enough but I'm really excited about. The concept definitely intrigued me.
4. Series ending/sequel you are most anticipating in 2018? The Complication by Suzanne Young | I've loved every book in this series just as much as the last, so I can't believe it's finally the ending. I'm super eager to get going on this book and I neeeed it!
5. One thing you hope to accomplish or do in your reading/blogging life in 2018? As usual, I want to meet all of my reading goals (and other resolutions). I think the other thing I'm focusing on is successfully using my planners this year. One is for books and blogging and the other is for work and personal stuff.
6. A 2018 release you've already read and recommend to everyone? Meet Cute edited by Jennifer L. Armentrout | I think I talked about THE CRUEL PRINCE enough so now I'll focus on this instead. I really enjoyed almost every short story in this collection, so it's worth the read for sure.
---
I had so much fun participating in this survey in 2014, 2015, and 2016, so I knew I needed to join in again this year. It's hosted by Brittany and Andi, two of my all-time favorite bloggers and friends. I have an obsession with end-of-year surveys and this one focuses on fun statistics about books read during the year.

Number of books read…

Under 250 pages (not including novellas): 11
Between 400-449 pages: 20
Between 450-499 pages: 8
Over 500 pages: 6
Over 1000 pages: 0

Number of…

Audiobooks: 21
Re-reads: 16
DNFs (did not finish): 7

Number of books rated…

Five Stars: 9, minus rereads
One/Two Stars: 2

Number of authors met in 2017: 1 – Sarah Dessen
Number of book events attended in 2016: 1 – same as above
Number of books you read in one day: 17
Number of books that made you cry: 8
Number of 2017 books you have on pre-order: 3
Book read furthest away from home (vacation reads?): The Knowing by Sharon Cameron | I brought this to Boothbay Harbor, ME, where we spent one night over the summer. We didn't go anywhere by plane this year and technically Boothbay is only an hour from Portland, but it's the place I'd consider to be the farthest from home (CT).
Book that took you the longest to read: The Cruel Prince by Holly Black | I'm honestly not that sure if this is true but it's the best answer I can come up with here. I had it as "currently reading" and never really got going for like a month, but then finished the final 70% in one sitting.
Book that you personally connected with the most: Chloe Snow's Diary by Emma Chastain | This book has definitely gotten some flack and I can see why, but many of the thoughts Chloe had also crossed my mind in high school. I frequently felt like I was being transported back in time.
Book that made you love the villain: Blood of Wonderland by Colleen Oakes | Any book involving the Queen of Hearts will make you at least feel somewhat sympathetic for the villain? I didn't read a lot of villainous books this year so this answer will have to do.
Book you said you'd come back to but still haven't picked up again: Haunting the Deep by Adriana Mather | I was "currently reading" this for a long time before I just quit. I was never in the mood to pick it up even though the story/series is generally interesting. I'll pick it up again next year.
Book you read waaaay before it's publication date: The Dirty Book Club by Lisi Harrison | I'm avoiding using the same book repeatedly so I'll just point out this one. I read the book over the summer and it was a fall release.
Book you read on your birthday: The Cruel Prince by Holly Black | Technically true even though I don't think I read a single page on my actual birthday. We drove to Salem early and then went immediately to sleep at night. No reading at all.
Book with a character who shares your name: Ugh I know there is one but I can't remember!
Book you weren't entirely truthful about when rating (Fluff up any ratings? Rated even though you didn't finish?): Follow Me by Sara Shepard | I always do this with her books because I rate them based on enjoyment instead of actual quality. They're all pretty similar to each other so you'd think I would be bored of them, but I'm not!
Book you read in 2017 but already want to re-read: The Hate U Give by Angie Thomas | This is an obvious one maybe but I would definitely reread. I added 10 books from 2017 to my "reread someday" shelf on Goodreads though.
Book you borrowed from a friend a long time ago and still have: The Taxonomy of Love by Rachael Allen | Bless Madalyn for being understanding. I still haven't read it but I WILL OKAY GUYS.
Book you wish you could go back and read for the first time again: The Afterlife of Holly Chase by Cynthia Hand | I don't know why but I'm just really drawn to this book. I loved it and would definitely reread it, but it would be even better to experience it for the first time again.
Most books read by one author this year: Zoey Dean | I reread THE A-LIST series this year with Cristina and it has 10 books in it. I apparently read 116 different authors this year!
Longest:
Shortest:

By page number: The Recovery by Suzanne Young (50 pages)
By title: Ten by Gretchen McNeill
From buying to reading: ACOWAR by Sarah J Maas
Fandom you joined: None really…??
Fandom you abandoned: Probably Sarah J Maas?
Series you picked up: Dark Star by Bethany Frenette
Series you quit: None this year!
First…
Last…

Post of 2017: This!
Review of 2017: Meet Cute

Number of posts in 2017: 250
Number of reviews posted this year: Somewhere less than 150
Least coherent review: Probably a lot but I can't think of them to be honest
Post with the most views (posted in 2017: Podcast Recommendations – True Crime or Comedy
Post you wish you could re-write: So many lol
Related Posts