I've talked repeatedly on here about how I love books where random people come together over a shared event or traumatic experience – people who would otherwise never have met each other. Movies like Valentine's Day, Love the Coopers, and New Years Eve always interested me too, where interconnected stories play out slowly throughout the movie and you wonder how the people you've met will end up knowing each other. There are a lot of topics that fall under this kind of "connection" category, like people meeting up during trips (traveling around the world, road tripping, etc.), being snowed in or stuck somewhere with someone, health-related connections (through organ donation, being in a hospital, etc.), working together for the summer or at a first job, or even being connected over time (where some of the story happens in the past and some happens in present day, but the characters' stories are related). There are A LOT of flavors to this category that I love so much, but one thing remains true: these people would not know each other if it weren't for the weird, extenuating circumstance that ends up binding them together.
In my recent read-bait post, I talked about "travel meet cutes." This is the kind of situation where someone meets a ~special person~ during their travels (road trip, airport, stuck on a train – the list goes on) and fall in love. I'll talk about those books here a little, but I wanted to also expand into those stories where people's lives just happen to connect in ways they didn't expect. I haven't had the pleasure of reading as many books in this general, hard-to-explain category yet, but there are so many on my TBR.
Already Read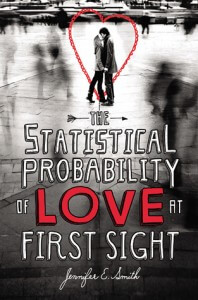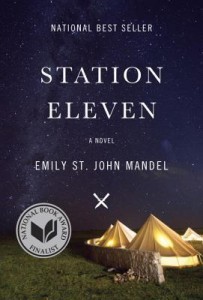 Stuck together in airport layover | Connected characters
The Statistical Probability of Love at First Sight by Jennifer E. Smith
While this book isn't my favorite by Smith, I did really enjoy the concept overall. There's a bit of a travel-related meet-cute in the airport due to Haley being four minutes late to her flight. She meets Oliver in her 24-hour delay and they fall for each other pretty quickly. I don't want to get into the connections too much because it spoils the end, but I really loved the setting and idea behind this story. The airport layover romance has always piqued my interest.
The Husband's Secret by Liane Moriarty
I don't think I would have LOVED this book as much as I did if the epilogue didn't exist, because that really turned everything on its head. Aside from that, the story itself had some great points. I loved learning how each of the seemingly-unconnected characters actually knew each other. This definitely goes back to the movies I mentioned earlier in this post. You meet a handful of characters living their lives, dealing with different issues, only to find out later that many of them know each other or were impacted by someone else's decisions.
Station Eleven by Emily St. John Mandel

This one was definitely out of my comfort zone, but I'm glad I read it. The concept is even more unique because the characters featured cut across time as well. There are scenes before, during, and after an apocalypse. Yes, I know, that's really not my thing! The conclusion of the story brought everything and everyone together in interesting, unexpected ways. I don't remember too much that happened unfortunately but you can blame it on my bad bookish memory. I think the fact that the different chapters/sections of this book happened during different timeframes was most interesting to me.
Winter-themed connected characters | Organ donation
Let It Snow by John Green, Lauren Myracle, Maureen Johnson

I loved these stories overall and the fact that they connected was just a bonus. Each other wrote a short story and the characters overlapped in unexpected ways at the end. It was a fun way to bring them together! The holiday theme here is great and again, kind of goes along with the movies I mentioned earlier. I don't want to spoil how everyone came together but it was a fun ending. Maureen Johnson's story in here was my favorite one, for the record.
The Way Back to You by Michelle Andreani AND Things We Know by Heart by Jessi Kirby
These two books had slightly different approaches to the organ donation piece. The first one has two friends embarking on a road trip to track down the various people who received organs from their best friend that passed away. The second book has a girl fall in love with the boy who received a heart from her boyfriend that died.
Favorite Examples
Some of these books below are on my TBR and there are a few I've already read
Planes, trains, and automobiles
There are countless titles out there where people meet while doing some kind of travel, road trip, etc. I love ones where the people are specifically "trapped" somewhere due to extenuating circumstances. This could include an airport layover or delayed flight or super long train ride somewhere. These books all feature some kind of plane, train, or automobile as the meet-cute for the main characters.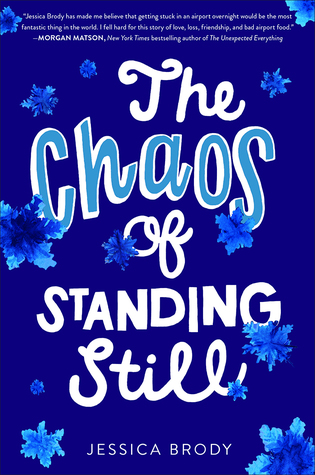 Health-related circumstances and events
This category is kind of broad, so hear me out. I've added books on my TBR in the past where organ donations bring random people together, like people tracking down the new owners of organs from their lost loved one. These situations are always intriguing, especially if the person is keeping their motives a secret. Another "health-related event" I'm including here is specifically about a hospital waiting room, where people are bonded together over a traumatic accident that occurred.
Connected through time
One of the more popular themes that I've seen is the marriage of historical fiction with contemporary. There are usually 2+ characters who are separated across time, and the reader learns of the connections between them. Sometimes these are generational stories where the main characters are different women in the same family who go through similar or related experiences, and sometimes it connects strangers over similar events. For example, Dreamland Burning featured the Tulsa Race Riots. Two teens stories were connected, with one of them during the time of the riots and one during present day, uncovering the mystery of what happened.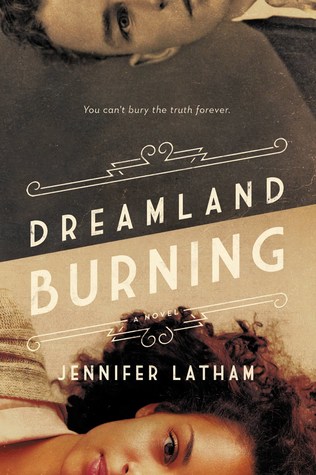 Breakfast Club vibes
I'm a huge fan of the movie in the first place, so you can guarantee books that say The Breakfast Club meets [something] will end up on my TBR. It happens a lot when they say Pretty Little Liars too. When teens from different backgrounds or with different "social standings" in the school come together, it can create interesting dynamics. Unfortunately all three books here are ones I've already read, so I'm happy to take some recs!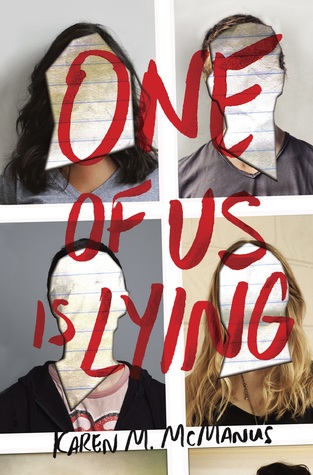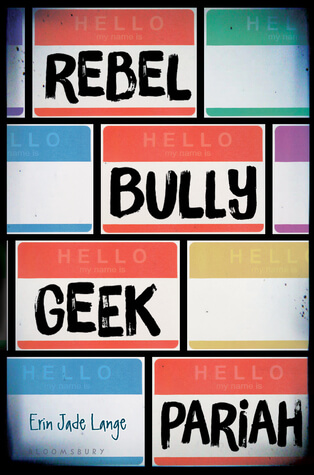 Coworkers, jobs, and focus groups
Working at a grocery store when I was in high school was QUITE an experience. There are so many weird things that happen and connections you make with coworkers you otherwise wouldn't have met. There was a whole "clique" of us that worked at the store and it felt kind of cool. I love reading similar stories where kids meet during their summer jobs or in other money-making schemes, like focus groups or something similar.
---
What do you think? Any recommendations for me?
I just love reading a story and thinking about how fate brought people together, in whichever way the story is pulled together. Even if it's something simple like working with new people at your first job, or being snowed in together at an airport, I love reading about how these random connections impact lives.
Related Posts