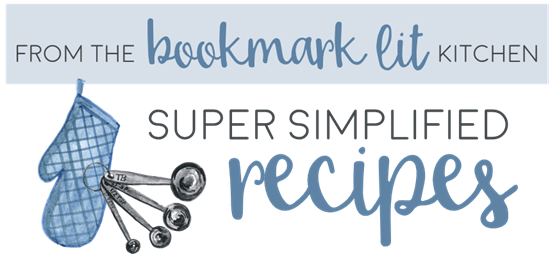 I've been thinking about this post for a while and seeing Steph's recently gave me a push to post it. I live with my boyfriend, which means I have to sometimes modify recipes for two people, or make a huge batch of something that we'll be sick of in a few days. There's no easy way to cook for two people without extra math or work. I've gotten the hang of it recently though. The trick for me is to prepare meats and other ingredients in a more simple way, so the cooking is out of the way early and all in one shot. Here's how I slay the leftover game so we don't get sick of eating the same thing for days, and a few recipes I use for multiple day meals.
Cooking for Two
Modify recipes to fit your ~family size~ aka couple.
I do this when it's really easy to do the math. If there's a recipe that makes eight chicken breasts with sauce and some kind of side, I will cut the recipe in half so we each can eat two pieces of chicken. (More on that later.) If there's a recipe for a HUGE batch of soup or stew, I will either cut the recipe in half so we don't get sick of the leftovers, or freeze it when applicable.
Eat "complicated leftovers" meals for lunch the day (duh).
I call them "complicated leftovers" when you make a full meal, instead of just basic meat prep that you can re-purpose (again, more on that later). It's when you make a sheet pan full of veggies, starches, and meats, with all the seasonings/sauces. You can't really break this up into new recipes necessarily, so just (1) cut your recipe down so you have enough for two meals and then (2) eat one for dinner and one for lunch the next day. I never buy sandwich meats and cheese because we so rarely NEED to bring a "new meal" for lunch.
Cook basic meats you can use in multiple meals.
I will put a pound of chicken in the crockpot and shred it up because it can be used in countless meals going forward. I usually make it with a ranch seasoning mix and/or taco seasoning mix to give it some flavor, but that obviously does direct what kinds of food you might make with it. The recipes below (like the taco meat mix) can be used in multiple recipes as well. It makes life so much easier when you want something simple for lunch. With a cooked crockpot full of chicken you can make so many things!
Recent Recipes & Leftover Ideas
For the Super Bowl this year, I used some of my go-to recipes that mixed in for meals later in the week. It's usually not the healthiest option to eat leftover Super Bowl food all week, but honestly these ones aren't so bad depending on the application. The taco meat below is pretty low calorie and I always use turkey instead of beef. Here are two of my go-to recipes for when I'm looking to make easy lunches and dinners for the rest of the week.
Taco Meat Mix with Veggies and Beans
One of the best recipes I've made recently with a LOT of applications was this kind of taco meat mix with veggies, beans, etc. It was perfect for Super Bowl weekend because it made for nice snack food, as well as easy meals when I didn't feel like cooking. If you're like me and prefer to eat Mexican food for most meals, this batch of meat will be perfect for you.
Ingredients & Steps
1 lb. ground beef or turkey
2-3 tbsp. taco seasoning mix
Cans of Rotel tomatoes, corn, and black beans
Jalapenos (optional)
Cook taco meat as you normally would – brown, drain, add the taco seasoning.
Mix Rotel tomatoes (not drained), corn (drained mostly), and black beans (drained and rinsed).
Let the mixture simmer on the stove for a little while (add a bit of jalapeno if you want).
Applications/Meals
Basic tacos, quesadillas, nachos, and burritos: This is the easiest application. You can add the meat mix into tacos and quesadillas with some cheese and other ingredients. I made a pan of nachos with the meat and queso on top of tortilla chips, then baked it in the oven. For a burrito, mix it with rice and add in the tortilla.
Crunchy taco cups: Preheat the oven to 400* and grease a muffin pan with spray. Cut large tortillas into fourths and push them down into each muffin hole, creating a little bowl. Cook in the oven for about 10 minutes. Take them out, add meat into each one, sprinkle with shredded cheese, and put back in the oven for about 5 minutes. Top with a bit of sour cream and scallions if you want.
Taco salad: Heat up the mixture and put it on top of shredded lettuce. Add cheese, sour cream, salsa, and crumbled up tortilla chips for some crunch.
Beefy queso: I haven't tried this, but I bet it works… Find a good homemade queso recipe online for your crockpot or something, then add this mixture to it and heat it up together.
Buffalo Chicken Dip
I used to make buffalo chicken dip every week during college. I'd eat it one night for dinner with just chips and another night rolled up into taquitos. I seriously never get sick of it and it makes for great snacks and meals.
Ingredients & Steps
1/2 lb. of cooked and shredded chicken
1/2 cup of shredded Mexican cheese
Equal parts ranch dressing and buffalo sauce (about 1/2 cup apiece)
8 oz. package of cream cheese
Put all of the ingredients into a crockpot or microwave-safe bowl. I usually just keep an eye on it when it's in the crockpot, because you can tell when it gets bubbly and warm. For microwaving it, which is fairly easy, I do it for one minute intervals and stir it up in between until its warm enough.
Applications/Meals
Buffalo chicken dip with chips: Just eat it right out of the bowl with chips as a snack!
Buffalo chicken taquitos: Spoon some of the dip mixture into a taquito as if you were making a burrito. Roll it up as tightly as possible to create a thin taquito. Heat the oven to 400*, spray the pan with oil, place the rolled up taquitos down on the pan (with the edge down) and crisp them for 10 minutes. I flip them over and cook a bit more on the opposite side as well.
Buffalo chicken cups: Follow the same recipe as above for creating crunchy taco cups (with baking the tortillas into cups), and just fill the inside of the cups with this mix instead. I like melting a little cheese on top too.
Buffalo chicken lettuce wraps: Like the PF Changs lettuce wraps with different kind of chicken mixture, I love to put this mixture into a lettuce wrap. It's almost like having a chicken salad lettuce wrap too? It's just super easy and healthier to eat, comparatively.
Crockpot Shredded Chicken
Ingredients & Steps
1 lb. of chicken breasts or tenders (tenders cook faster in the crockpot)
Seasonings of your choosing – ranch dressing packet, taco seasoning, Italian seasoning blend
Crockpot
I toss all of the chicken and seasoning mix into the crockpot and let it cook. It cooks really quickly when on high and my rice cooker/crockpot combination cooks things even faster than usual. Usually it's around an hour or less. You can kind of tell if you've used a crockpot with chicken before. After it's done cooking, I shred the chicken up using scissors and/or forks.
Applications/Meals
This will depend on how you seasoned your chicken; sometimes I make a completely plain batch if I plan on using it in recipes with other flavors. Usually you can't go wrong with the ranch powder mix because it just gives it a little something without being an overwhelming flavor. Here are some ideas:
Quesadillas: buffalo chicken with ranch and cheese, plain/taco chicken with cheese
Tacos, enchiladas, nachos: chicken with taco seasoning in crunchy or soft tacos or enchiladas or chips
Southwestern taco cups: mix chicken with corn/tomatoes/black beans and put in tortilla cups
Chicken salads: more salad recipes below!
Chicken salad with mayo: mix mayonnaise with some of the chicken for sandwiches
Buffalo chicken dip: recipe above
Pizza: mix the chicken with BBQ sauce or buffalo sauce to make a pizza on premade crust
Burrito bowls: cook rice and top with taco chicken, beans, tomatoes, guac, salsa, etc.
Favorite Salads with Chicken
I love making salads with my shredded chicken. I love salads in general and anyone who doesn't is totally not making fun ones. I have a few go-tos and try to keep the ingredients around for whenever I have chicken waiting to be cooked up.
Chicken, blueberries, walnuts or almonds, blue cheese, honey dijon vinaigrette dressing
Chicken, shredded cheese, croutons, carrots, tomatoes, ranch dressing
Chicken, strawberries, feta or blue cheese, almonds or walnuts, balsamic vinaigrette dressing
Chicken, dried cranberries, feta cheese, carrots, honey mustard dressing
Chicken, corn, black beans, tomatoes, avocado, ranch dressing
Chicken, cucumber, olives, red onions, avocado, tomatoes, italian dressing
Chicken, croutons, shredded Parmesan cheese, caesar dressing
Chicken tossed in BBQ sauce, corn, red onions, bacon, shredded cheese, ranch dressing
Chicken tossed in buffalo sauce, red onions, feta cheese, ranch dressing
Chicken, mandarin oranges, sesame seeds, wonton strips, almonds, Asian-style vinaigrette
---
That's it! Make simple meats ahead of time in bulk and you'll have
countless options all week. Get a little fancier with a few more
ingredients and you still have plenty of meals.
Related Posts