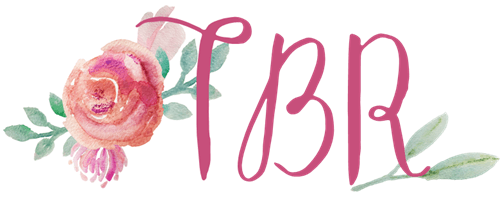 My monthly TBR feature here shows my progress based on last month's TBR, my plans for this month, and anything else I might be thinking about from a reading perspective. Sometimes I feature a little poll at the bottom so you guys can help me figure out a certain title I should read from a group of books.
April Progress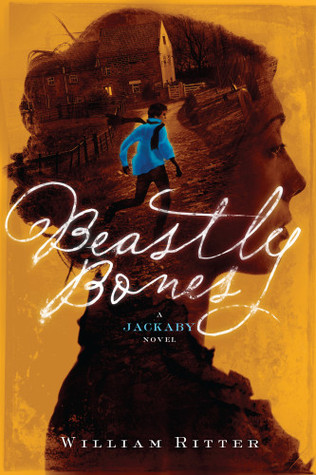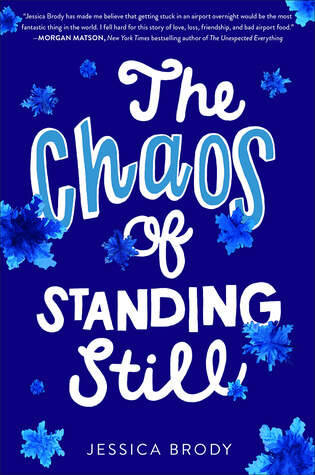 April was a shitty reading month overall but I managed to get some books off my TBR. I was struggling to find the desire to read for most of the month, and got super wrapped up in all things wrestling or beauty YouTube. Oh well. It's nice to find time for other hobbies but as usual, I need BALANCE dude.
On Deck for May
Books with Due Dates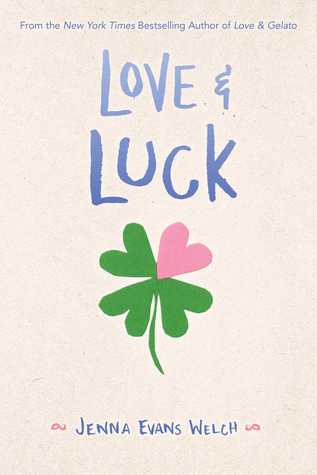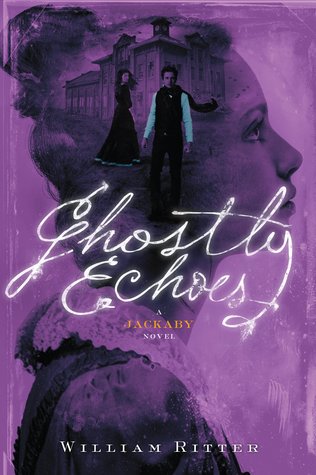 May 10th | Blog Tour | Love & Luck by Welch
May 31st | Book Club | Ghostly Echoes by Ritter
I recently joined the blog tour for LOVE & LUCK. I enjoyed Welch's writing style when I tried to read LOVE & GELATO but didn't like the main character, so I'm excited to give another one of her books a try! I also have book club's May pick (which we are squeaking in literally in the last day of May) to continue our read of the JACKABY series.
May Egalleys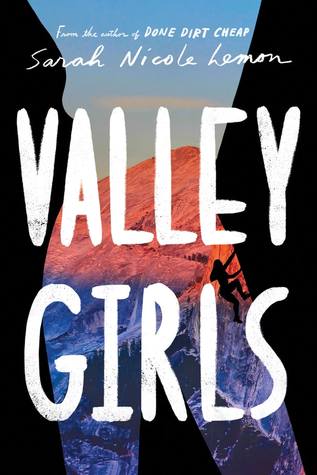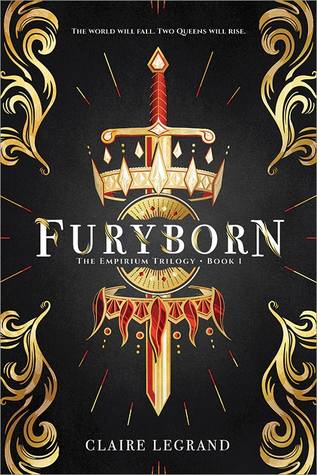 A Date with Darcy by Schmidt | August and Everything After by Doktorski
Valley Girls by Lemon | From Twinkle, With Love by Menon | Furyborn by Legrand
I have a loooot of egalleys coming up with May pub dates and I'm making it a goal to read those and books from my shelves this month. THAT'S IT. There are five egalleys and that means I can read five physical books (below) from my shelves to hit my goal of 10 books. WOOO. These are in order of pub date throughout the month (I think) and I truly hope to bang all of these out and slay the Netgalley challenge.
From My Shelves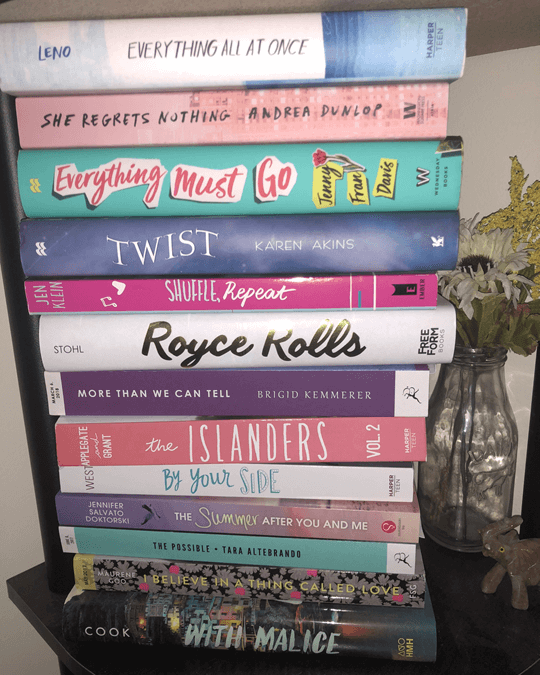 Pick and read 5 books from the stack
I ended up bringing a few books home, as promised, so I don't have to worry about them. I do plan on trying to read the vast majority of these, especially since a lot of the titles are summery and I'll enjoy them very soon. As I mentioned in the section above, I hope to read five egalleys due in May and the other five books should be from this stack here. That leaves me with attempting to read most of the rest of them in June.
Related Posts