Books I'd LOOOVE to Get Early
Top Ten Tuesdays were started by The Broke and the Bookish and are now hosted by That Artsy Reader Girl, where we make lists of our top ten books (or something else!) based on that week's prompt. The topics are provided ahead of time and can be found here. Book links bring you to Goodreads or my review.
This week's topic is books I'd slay a lion to get early. There are lot of books I'm eagerly, impatiently waiting for! I wanted to try to keep it to books farther out there, so I apologize for the lack of cover art in some instances. I'm looking only at books that are publishing in late fall/early winter of 2018, or 2019 releases. 
Favorite Authors Releasing New Books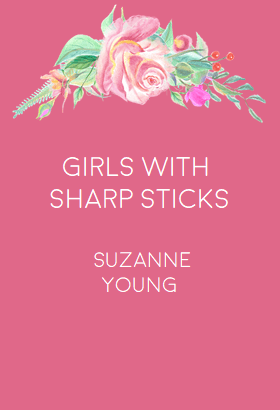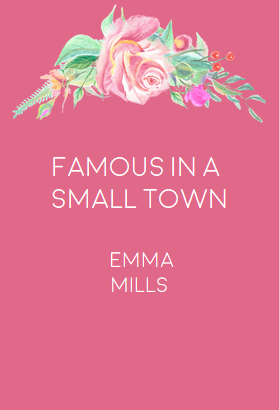 Girls with Sharp Sticks by Suzanne Young | I've loved everything I've read by Young so far, so I'm sure this will be no exception. The synopsis as of right now is short, so here: "A teen who attends an all-girl private high school is part of a corporation that trains perfect "girls" for sponsors, until the girls learn their true nature and decide to fight back."
Little White Lies by Jennifer Lynn Barnes | I still have to read her NATURALS series but man did I love the FIXER books (and want mooooore please somehow?!). This sounds pretty awesome. I didn't think debutantes would be my thing but was pleasantly surprised by the REBEL BELLE series, so that (combined with JLB's writing I love) should make this a fun read.
Famous in a Small Town by Emma Mills | I've yet to meet an Emma Mills book that I didn't like (or frankly, love). She writes some of the absolute best slow-burn romances with adorable characters. Her books are just… *chefs kiss* … that's the best way to describe it.
Sophomore Novels from Authors with Great Debuts
Last Girl Lied to by Laurie Elizabeth Flynn | I'm sincerely looking forward to this one based on how much I adored FIRSTS a few years ago. This is a different type of novel from her, falling more into the mystery genre, which is super exciting. It sounds right up my alley, even without having her name attached to it!
Two Can Keep a Secret by Karen M. McManus | I was uber-impressed by McManus's debut ONE OF US IS LYING and this one sounds equally intriguing. I've been into mysteries quite a bit lately (even if that just means adding them to my TBR and putting off reading them for way too long lol).
Next in the Series, Companion, or Spin-Off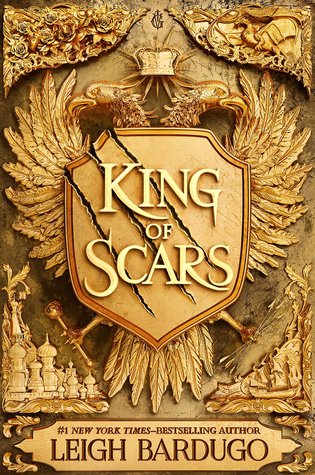 The Wicked King by Holly Black | It's no secret that I love Holly Black in general, or that THE CRUEL PRINCE was one of my top reads last year. I absolutely can't wait to see what happens next. I don't usually get ARC envy because I'm okay with waiting, but oh god the things I'd do for an ARC of this one!!
The Princess and the Fangirl by Ashley Potson | GEEKERELLA was a hit for me (and my little sister – I can't believe I haven't even told her about this companion yet, whoooops), so I am super eager for this! I love the idea of expanding the world a bit and meeting more characters.
King of Scars by Leigh Bardugo | There aren't many words to describe how freaking excited I am for NIKOLAIIIIIII BOOKSSSSS. He was my favorite throughout the books and oh god I can't wait to read more about him. 2019 can't get here soon enough.
Lauren-Bait Synopses from New-to-Me Authors
Stain by AG Howard | I haven't read the SPLINTERED series yet (despite owning some of the books in various forms?) but this book sounds wonderful. I'm a sucker for retellings in general but the more obscure tales (like The Princess and the Pea for this one) are intriguing to me.
Pretty in Punxsutawney by Laurie Boyle Crompton | My grandfather was born and raised in Punxsutawney and I vividly remember him trying to drill the spelling of the town into my brain, but I still can't remember it. Anyways… I adore Groundhog Day-style retellings and this sounds absolutely up my alley.
Related Posts