Another season, another round of Bookish Bingo (hosted by Pretty Deadly Reviews)! As always, I'm here to sign up for the next card and use it to guide some of my reading choices throughout the next three months. For fall bingo, we're looking at September, October, and November. I already posted my September TBR so you'll see a few repeats on here where applicable, but there will be plenty of other books to spread throughout the other  two months. I haven't filled a full card in a few rounds, so I'm aiming to get everything crossed off this time! Also, sometimes I manage to cross a few items off really early with my first reads of the month, or am in the process of reading the book when this posts, so you'll see that noted below too in italics.
Fall Bingo Card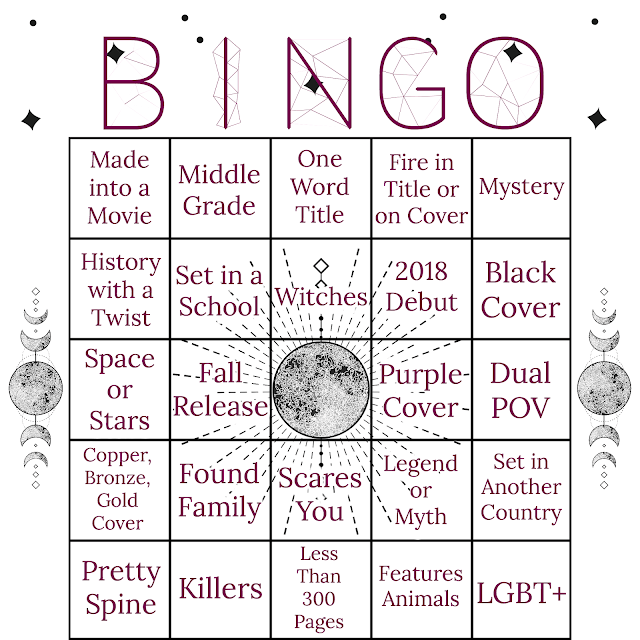 TBR Ideas & Progress So Far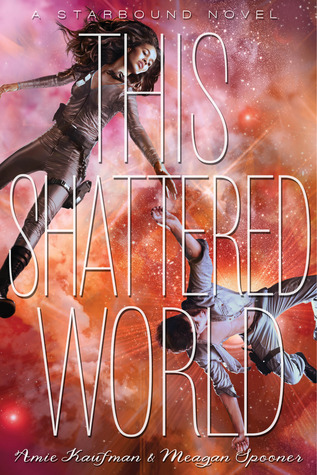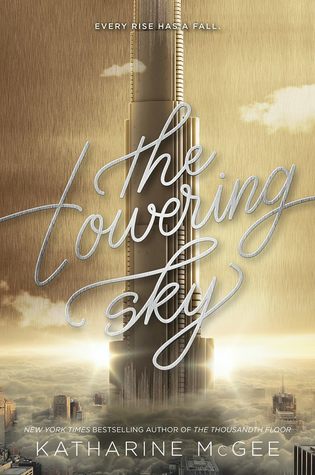 Made into a movie: You by Caroline Kepnes
History with a twist: The Lady's Guide to Petticoats and Piracy by Mackenzi Lee
Space or stars: This Shattered World by Amie Kaufman/Meagan Spooner
Copper/bronze/gold cover: The Towering Sky by Katharine McGee
The bingo card rules say that you can also do something developed for the small screen, so YOU was a great choice. I was always mildly interested in the book but nothing more. Seeing the trailer for the new show though? SIGN ME UP. Must read then watch! ♦ I don't read a lot of books about history, but I DO read ones when there's a little twist involved – I'm calling LADY'S GUIDE here because the first book was a historical fiction fantasy. ♦ I haven't read a lot of science fiction yet but am assuming THIS SHATTERED WORLD is one I might finally read to fill the space/stars box. If I come across another book with that on the cover though, I'll probably bump it. ♦ And finally, THE TOWERING SKY aka one of my most anticipated releases. This one works perfectly under the gold cover category.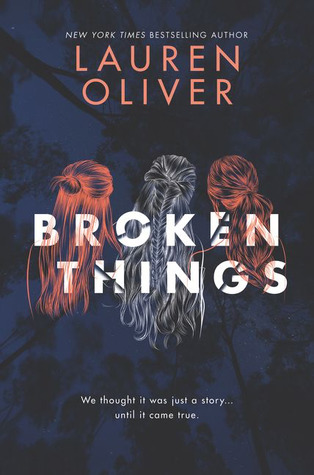 Pretty spine: Royce Rolls by Margaret Stohl
Middle grade: Disenchanted by Megan Morrison
Set in school: Folded Notes from High School by Matt Boren
Fall release: Broken Things by Lauren Oliver
I don't often remember book spines but I do know that ROYCE ROLLS has a nice fancy metallic gold script on the side. That counts, IMO. ♦ I don't read a lot of middle grade books either, but the one on my TBR for a long time is DISENCHANTED because the first book was so cute. Morgan raves about them so I really want to continue! ♦ I received a copy of FOLDED NOTES from the publisher long after the pub date, but think it'd be a fun pick for the category of being set in school. It takes place in 1991 too, which is awesome. ♦ I have a lot of potential picks for the fall release square, but I have a feeling I'll be reading BROKEN THINGS as soon as possible. I love Lauren Oliver!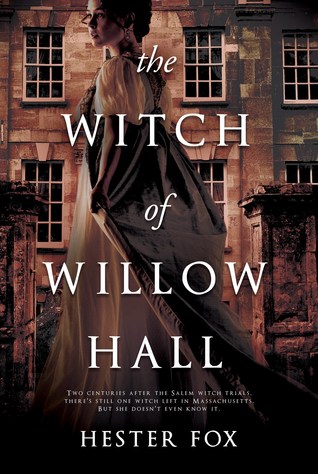 Found family: In Other Lands by Sarah Rees Brennan
Killers: To Right the Wrongs by Sheryl Scarborough
One word title: Intercepted by Alexa Martin
Witches: The Witch of Willow Hall by Hester Fox
I wasn't sure where to put IN OTHER LANDS since I'm currently reading the book, but I can already tell that Elliot, Luke, and Serene have some major "found family" vibes going on. Elliot's home life is nonexistent and these two take strong places as best friends AND family AND – I'm guessing – love. ♦ I'm not 100% sure if TO RIGHT THE WRONGS involves actual killers on page, but the first one did. I know they're investigating murdery things, which is close enough. ♦ My fantasy league is buddy reading INTERCEPTED sometime this fall and, needless to say or explain, it has a one word title. ♦ I've been holding off on reading WITCH OF WILLOW HALL until October because (a) I'm on the blog tour late in the month and (b) you know I'm all about witches in October. This fits perfectly in that category.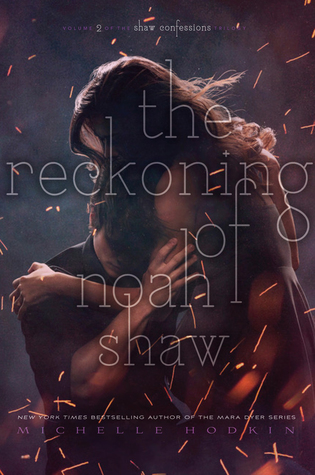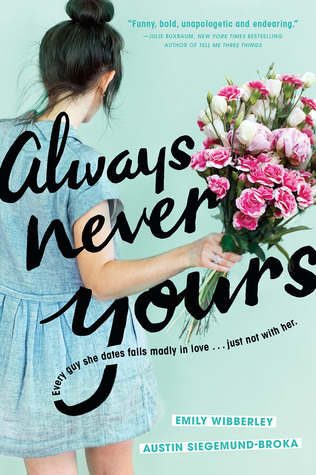 Scares you: Last Seen by Sara Shepard
Less than 300 pages: It's Not Summer Without You by Jenny Han
Fire in title or on cover:The Reckoning of Noah Shaw by Michelle Hodkin
2018 debut: Always Never Yours by Emily Wibberley
I'll be honest, lots of mystery books scare me. I don't do horror. This is the closest I'll allow myself to get to a legit scary book. LAST SEEN is the next book in the AMATEURS series and I'm so excited to see what happens next. Getting kidnapped by a stalker/murderer is pretty intense and scary for me, so I'll let this one count. ♦ Many of my books are under 300 pages but I'm hoping to continue my SUMMER series reread as soon as possible before summer is technically over. I'll be doing the audiobook, but I know the physical copy is like 280 pages. ♦ EEEK I got approved for RECKONING OF NOAH SHAW and we're reading it for book club the month it publishes. I know it could be a stretch, but it appears to be a bit of fire on the cover. ♦ I feel like other 2018 debutst could appear on my lap but I've been looking forward to ALWAYS NEVER YOURS ever since I saw it announced.
Purple cover: Toil & Trouble ed by Jessica Spotswood/Tess Sharpe
Legend/myth: Circe by Madeline Miller
Fearless animals: Empire of Storms by Sarah J. Maas
Mystery: Twenty-Eight and a Half Wishes by Denise Grover Swank
I know TOIL & TROUBLE published last week, but there's no way I'd read this outside of September/October! I'm a big fan of witchy books around Halloween and early fall, as I mentioned, so this one is definitely happening. It has a cute purple cover too. ♦ I bought CIRCE when there was an Amazon glitch to make the hardcover super cheap, so I think it'll work well here for the legend/myth category. I have one other book that may get swapped in though. ♦ Fearless animals are kind of hard to track down for this so I decided to go with something a bit obvious – dragons and other mythical animals. I've been meaning to pick up with the ToG series with EMPIRE OF STORMS for a long time so this fall could be the time. Also, can't forget the MC's adorable dog. ♦ I talked about the ROSE GARDNER series in my other TBR post but they're basically small-town cozy mysteries and I love that.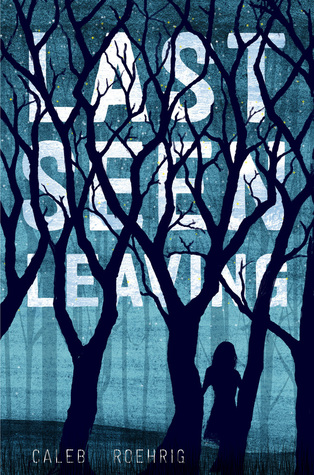 Black cover: Grim Lovelies by Megan Shepherd
Dual POV: Sweet Laurel Falls by RaeAnne Thayne
Set in another country: China Rich Girlfriend by Kevin Kwan
LGBT+: Last Seen Leaving by Caleb Roehrig
Again, this is an easy one to change in and out, but I hope to read GRIM LOVELIES this season. Cristina sent me an extra copy she got and it seems really interesting. ♦ I said I'd get back on my series binge with SWEET LAUREL FALLS and I'm 90% sure these books have dual points of view. Otherwise, something else will probably pop up! ♦ I'm currently reading CHINA RICH GIRLFRIEND and loving it, as expected. It takes place all over the world but primarily Singapore and other Asian countries. ♦ I've been wanting to read LAST SEEN LEAVING for a long time but I was without my ARC copy for a little while. Now that I have it back, I'm thinking it'll be a great time to read this mystery. The author has discussed LGBT elements to his mysteries, so that's where it'll be for now!
Related Posts