There have been plenty of posts (this one recently) where I talk about unreleased, upcoming books I'm excited about. (If my TBR keeps growing, yours needs to as well!) I usually only do books with covers because reading an entire post about books without a *single* cover image is not my favorite thing, personally. HOWEVER there are so many books that are too far away to have covers that I can genuinely not stop thinking about. I'm going to include some kind of related and/or excited GIF (gotta make up for the lack of covers somehow, no?) for each book and what we know about it so far.
---
Jennifer Ung at Simon Pulse has acquired NYT Bestselling author Sandhya Menon's St. Rosetta's Academy series, each book a contemporary fairy-tale re-telling, set at a prestigious boarding school for modern royals. The first book, Of Curses and Kisses, is a spin on Beauty and the Beast and follows an Indian princess who must con her worst enemy, a misanthropic British aristocrat, into falling in love with her in order to restore honor to her family. Publication is slated for 2020. The three book deal was brokered by Thao Le at the Sandra Dijkstra Literary Agency.
Like… excuse my French but are you fucking kidding me? I need this series more than I need the air I breathe. Everything about this is perfect and has me written all over it. The author, the boarding school setting, the fairytale retellings, the possible fake dating/hate-to-love trope… Good lord. I've been turning a corner on Royal-related books lately and this one will 100% be perfect for me. I just know it.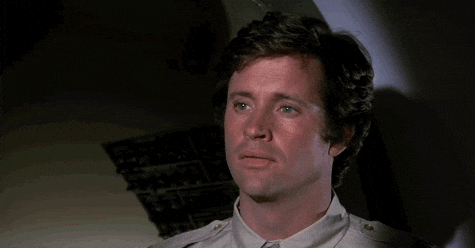 Bloomsbury has acquired debut author Michelle Mason's YA novel Your Life Has Been Delayed, about a 17-year-old who takes off on a flight from New York City and lands back home in St. Louis 25 years later, needing to grapple with her family, friends, and new boyfriend moving on without her, and also taking a crash-course in social media and viral news culture while she's the biggest story to hit the internet. Publication is slated for winter 2021.
I'm fascinated by this! I'm so curious to know the details. It's a YA novel but she lands 25 years later and is still 17 years old? Sounds wild. I have a feeling this book won't get into the details of HOW the plane was lost (??) or the logistics of what happened, but I can't imagine essentially time traveling and then having to deal with your newfound fame.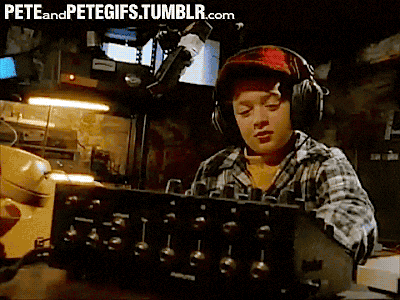 When Nina decides to take a radio broadcasting class her senior year, she expects it to be a walk in the park. Instead, it's a complete disaster.

The members of Nina's haphazardly formed radio team have approximately nothing in common. And to maximize the awkwardness her group includes Jamie, a childhood friend she'd hoped to basically avoid for the rest of her life. The show is a mess, internet rumors threaten to bring the wrath of two fandoms down on their heads, and to top it all off Nina's family is on the brink of some major upheaval. Everything feels like it's spiraling out of control–but maybe control is overrated?

With the warmth, wit, intimate friendships, and heart-melting romance she brings to all her books, Emma Mills crafts a story about believing in yourself, owning your mistakes, and trusting in human connection.
It absolutely does not matter what the synopsis is for this book because it's by Emma Mills. I have loved everything she's written so far and struggle to see a time where that will change. However, add in that the actual summary sounds pretty great? I'm even more excited.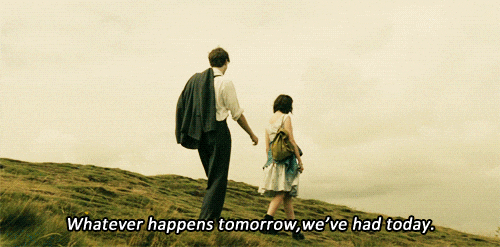 Pitched as a YA One Day, the book takes place on the same day in four consecutive years, tracing the on-again-off-again relationship of Alex and Lulu, two classmates who get off to a rocky start in freshman year when he beats her in the election for class president, but whose lives change as their paths crisscross over the course of high school. Publication is scheduled for spring 2020.
I've missed Miranda Kenneally a lot and I feel like this book is bound to be a winner. I always love this concept – the book takes place on the same day across four years. This will surely be a departure from her Hundred Oaks series and it's nice to see her writing something different (minus the fact that I could read a bunch more in that series and still be happy…). I haven't seen One Day but should probably work on that soon!
When a teen boy vanishes, his sister suspects he's fled into the make-believe fantasy world they invented as children. But when he reappears, she's forced to confront the dark worlds she's created, both real and fantastical, to save what's left of her family.
I have this weird attraction to portal-related fantasies lately. Ever since watching The 10th Kingdom and reading The Marked Girl and the Wayward Children books, I've continued to add fantasy books involving other realms or worlds to my TBR. This one is no exception. It sounds intriguing: I love the idea that they invented a fantasy world when they were kids and they now have to deal with just how dark the world could be.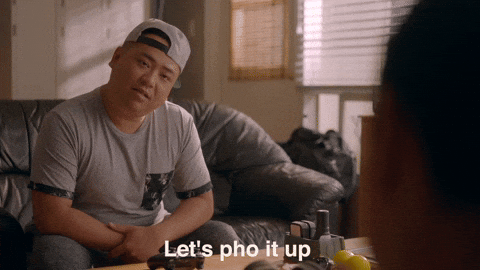 A YA romantic comedy about two Vietnamese-American teens who fall in love and must navigate their newfound relationship amid the whirlwind caused by their respective families' age-old feud about their competing neighboring restaurants. Publication is set for spring 2020.
I remember being so excited about this one when it was announced and have thought about it randomly ever since, always assuming it MUST have released by now.  I told my boyfriend about this one and even HE has asked me if I've read it yet. I'M TRYING, I still have to wait until 2020. I love the Romeo and Juliet vibe of this one but hope it turns out better 😉 It's going to make me hungry too…
Jennifer Ung at Simon Pulse has acquired Rachel Lynn Solomon's contemporary YA romance, Today Tonight Tomorrow. Pitched as The Hating Game meets Dazed & Confused, the book follows two rival overachievers who realize they may actually love each other over the course of 24 hours on the last day of senior year. Publication is planned for spring 2020, with a second untitled YA book to follow in 2021.
HUGE fan of books that take place over 24 hours – especially surrounding some big high school event. In this case, two class rivals (yes!) realize they love each other (double yes) on the last day of senior year (triple yes). Also, the comp titles? Yes please, yet again.
Beach Read by Emily Henry (2020)
Emily Henry's BEACH READ, the author's adult debut, a romantic comedy in which a romance author who no longer believes in love and a literary writer who's stuck in a rut find themselves living in neighboring lake houses for the summer and engaged in a challenge to swap genres, leading them to realize they my both have been wrong about happily ever afters all along, to Amanda Bergeron at Berkley, in a pre-empt, in a two-book deal, for publication in spring 2020.
I still have yet to read a freakin book by Emily Henry but this adult debut sounds promising! I love the idea of two different kinds of writers struggling with writer's block and switching things up. I can't fully tell if this will lead to a romance between the lead characters/writers but probably. Also curious about that second book sold in this deal!
Related Posts