I received this book for free (hey, thanks!) in exchange for an honest review. I promise that this does NOT affect my opinion of the book or the content of my review. For real.
Only Ever Her
by
Marybeth Mayhew Whalen
Genres:
Adult
,
Mystery/Thriller
Published by
Amazon
on May 7, 2019
Format:
ARC
(298 pages) •
Source:
TLC Book Tours
Goodreads
•
Amazon
•
Barnes & Noble

It was to be the perfect wedding—until the bride disappeared.

Annie Taft's wedding is four days away, and it will be one of the grandest anyone can remember in her small South Carolina town. Preparations are in order. Friends and family are gathering in anticipation. Everything is going according to plan. Except that Annie herself has vanished. Did she have second thoughts? Or has something much worse happened to the bride-to-be?

While her loved ones frantically try to track her down, they're forced to grapple with their own secrets—secrets with the power to reframe entire relationships, leaving each to wonder how well they really knew Annie and how well they know themselves.
Review
I was intrigued from the start with this book! I have been really trying to read more mystery/thrillers (especially the kind of domestic suspense genre like this one). ONLY EVER HER centers around the perfect small-town girl Annie, who goes missing days before her wedding. Did she leave on her own with a case of cold feet? Is her high school (guy) best friend, who clearly loves her, to blame somehow? Is this tied in to her mother's murder and the previously-jailed suspect now walking free?
The story alternated between a few points of view: Annie (at first), Kenny (the high school friend who loved her), Clary (her cousin), Faye (her guardian and aunt, who she lived with after her mom was killed), and Laurel (the reporter in the town who knew Annie from high school). Other relevant characters, who didn't have specific points of view chapters, included Scott (her fiancee), the pastor who was set to marry them, Tracy (her best friend and bridesmaid), Hal (the sheriff)… and countless others. The small town had a lot of people who knew each other and loved Annie, which made it so interesting to see them rally around her.
As you can guess, there were a lot of interconnected people and factors at play throughout the story, which made it fascinating to try to "solve." I kept thinking that some ideas I had were too obvious and genuinely couldn't figure out what had happened to Annie. It was refreshing, to be honest, because I've been annoyingly good at solving mysteries in a lot of recent books I've read. I was also curious to see how they would handle the murder of Annie's mother, since the book started with the formerly accused person being let out of jail. Would we get resolution on that as well? I won't spoil anything, but I'll say that I felt pretty good about how the book ended.
Overall, this was a pretty addicting story with a small town setting and characters that felt real. This was definitely a book that felt a bit more on the contemporary side than a mystery when reading it; there weren't as many twists and turns as a typical thriller, but that didn't diminish my interest at all. I'll be keeping an eye out for more books by Whalen!
---
About Marybeth Mayhew Whalen
Marybeth Mayhew Whalen is the author of When We Were Worthy, The Things We Wish Were True, and five previous novels. She speaks to women's groups around the United States and is the cofounder of the popular women's fiction site She Reads (www.shereads.org). Marybeth and her husband, Curt, have been married for twenty-seven years and are the parents of six children. Marybeth divides her time between the suburbs of Charlotte, North Carolina, and the coastline of Sunset Beach, North Carolina. You can find her at www.marybethwhalen.com.
Connect with Marybeth: Website | Facebook | Twitter | Instagram
---
Follow the Tour
Monday, May 6th: Audio Killed the Bookmark
and @beritaudiokilledthebookmark
Wednesday, May 8th: Tales of a Book Addict
Friday, May 10th: Booked on a Feeling
Monday, May 13th: Write Read Life
Monday, May 13th: @libraryinprogress
Wednesday, May 15th: Tar Heel Reader
and @tarheelreader
Thursday, May 16th: Books Before Bedtime
and @booksbeforebedtime
Friday, May 17th: Thoughts on This 'n That
Friday, May 17th: The Pages In-Between
and @thepagesinbetween
Monday, May 20th: Where the Reader Grows
and @wherethereadergrows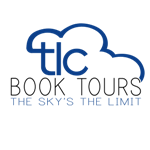 Related Posts