You can read my monthly Bookmark Lit Bulletin wrap-ups to learn about the bookish and blog-related things I've accomplished. Lauren Lately was created to highlight all of the personal happenings in my life: events, activities, shows I'm addicted to, things I'm obsessing over, recipes I've loved, and goals.
---
What I've Been Up To
Since my last post in mid-November, I had brunch with Chris's sister, her husband, and Chris. We were supposed to try this place with bottomless mimosas but they had some weird reason for shutting down. Instead, we went to one of my favorite places and there was an amazing buffet. I drove myself over to An Unlikely Story for the QUEEN OF NOTHING release event (which I've already posted about) and took the following day off from work. I had some amazing wings for dinner with my friends, who I've been trying to see monthly. Right before Thanksgiving was the Jonas Brothers concert with Chris's sister and mom! It was so fun despite the issues we had with the people who were sitting near us. The next morning, Jen and I got lunch at our favorite spot… and yes we ordered the exact same meal.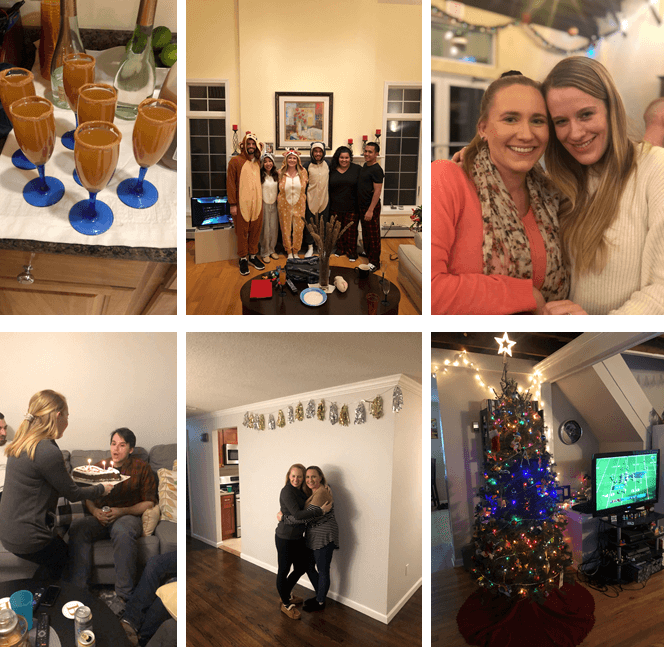 Thanksgiving followed shortly after. We did my Nana's house in the morning with my family and then went over to Chris's parents' house in the afternoon. We made it into a comfy/onesie-themed event. I wore a deer onesie, his sister was a koala, brother-in-law was a monkey, and Chris was Snorlax. We had amazing apple cider mimosas with a caramel cinnamon sugar rim. I drank so many lol. The next day, I met up with one of my HS best friends at a local brewery and we had a great time catching up. That weekend was my friend's fiance's 30th birthday party at their house and it was great to see my best friends a few weeks ahead of our upcoming Christmas party. We got our Christmas tree before the party, put it in the stand, and left for a busy afternoon, then decorated it on Sunday morning before football.
---

We've been enjoying a lot of things on Disney+ since its release, like Even Stevens, Smart Guy, and The Mandalorian. We've watched random things here and there but I don't think we've taken full advantage of the platform yet! We also saw Noelle, which was pretty good. I think it tried too hard to be a female version of Elf in some places, but it grew on me as the movie went on. There were some elements from The Santa Clause 1 and 2 that I noticed as well… eh.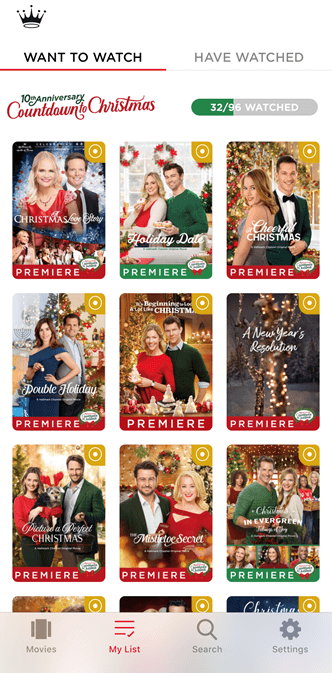 I've been watching mostly Hallmark movies in my spare time, since Chris doesn't care about watching them. I'm still going okay with my 40 Christmas movie goal for this season. I mean, I'm definitely behind right now, but it's not a problem when I will be watching a bunch the week of Christmas to catch up. My boss is gone for a few days beginning today and into next week, so I'll have them on in the background while I work too 😉
---

Around the Internet
2019 Christmas Songs Book Tag @ That Artsy Reader Girl | I'm always looking for posts to beef up my holiday things here on the blog! I've done this before, somewhere in the past few years I think, but it may be time to update it for 2019.
Back Pages – Backlist Blog Tour @ Andi ABCs | Andi created this blog tour so we can highlight backlist books instead of new releases, like they're traditionally done for!
The Most Charming Christmas Towns in New England @ One CrafDIY Girl | Yes, I knew about all of these, but sometimes its good to keep everything in one place. I hope to check out at least one this season since we don't have a lot of holiday plans.
Food & Drink
(1) I made a delicious eggplant and ricotta pizza with roasted red peppers and TJ's pizza crust that was damn amazing, if I say so myself. (2) We had a great dinner with Chris's parents at one point that I managed to snag a picture of. Those egg rolls are so damn good. (3) I made a mac and cheese soup with broccoli that was really good but the recipe, for some reason, didn't really have a soup consistency? It was like a cheesy pasta. (4) I did a classic leftover Thanksgiving sandwich, which is my favorite part of the holiday. (5) I found a quick recipe that mixes Greek yogurt with powdered peanut butter and loved it with apples! (6) I've been trying to go back to basics instead of stressing myself out all the time with cooking and recipes, so I made brown rice, salmon with an avocado salsa, and carrots. Easy and great!
Purchases
Still in Christmas spending mode. I have bought more clothes for myself because I AM THE WORST but whatever. I genuinely need new clothes for the winter now that I'm down a few sizes.
---

We're into wedding venue searching! Meh. This weekend we have an appointment in Sturbridge, MA and will be meeting Chris's sister and her husband after for lunch. There's still, unfortunately, Panthers football to watch on Sundays too. The following weekend is another venue tour and then our holiday party with my college friends. And then before we know it, CHRISTMAS!
---
Talk to meeeee! What's new?
Related Posts