There have been plenty of posts where I talk about unreleased, upcoming books I'm excited about. (If my TBR keeps growing, yours needs to as well!) I usually only do books with covers because reading an entire post about books without a *single* cover image is not my favorite thing, personally. HOWEVER there are so many books that are too far away to have covers that I can genuinely not stop thinking about. I'm going to include some kind of related and/or excited GIF (gotta make up for the lack of covers somehow, no?) for each book and what we know about it so far. // I posted the first round of this in 2019 and am here for another!
---
Mary series by Cynthia Hand, Brodi Ashton, Jodi Meadows (2021-3)
My Contrary Mary (2021): About Mary, Queen of Scots.

My Atomic Mary (2022): About Marie Curie.

My Typhoid Mary (2023): About Mary Mallon.
I've been a huge fan of the My Lady Janies and their companion series so far: retellings of famous Janes from history. I was super pumped a while back to see that they would be continuing with these fun stories with a new round set in the same world, but this time about famous Marys (or Marie, in one case). The original series about Janes has taken a few years in between each book so I'm delighted to see that this next round will have one each year instead!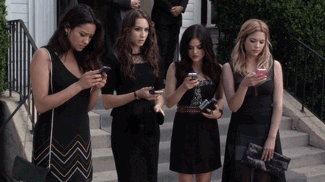 Doomed by Laura Pohl (2021)
The story of four troubled friends, one murdered girl, and a dark fate that may leave them all doomed. While investigating the murder of their best friend, four reimagined fairytale heroines must uncover connections to their ancient curses and attempt to forge their own paths before it's too late.
This definitely sounds a bit creepy and mysterious but I am INTO it. It's primarily because there's a murder that some friends need to come together and solve, but on top of that… they're reimagined fairytale heroines?! I can't wait to see what the fully synopsis is for this book!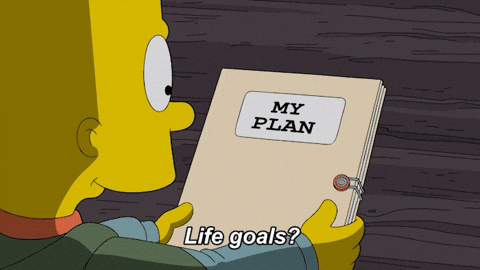 Lily Anderson's THE WAY BACK LIST, in which a 20-something over-achiever loses her Silicon Valley job, moves home with her parents, and decides to complete her high school bucket list in an effort to find herself, connecting with her small town and former friends along the way.
Lily Anderson is one of those authors that I know I'll love once I finally read! This new book coming out though? It sounds sooo up my alley. I love books involving bucket lists of all kinds and the fact that she returns to a small town to rekindle old friendships sounds lovely to me.
A Pride & Prejudice-inspired YA rom-com about 18-year-old Liza Yang, who agrees to help her traditional, opinionated mother with her annual baking competition, only to find out it's a set-up: all of the contestants are young Asian-American men her mother has handpicked for Liza to date. Publication is slated for spring 2021.
I've been really into books about baking or food competitions (okay yes also the movie The Princess Switch), so this was inevitable. I love the fact that the meddling mother has picked out men for the MC to date in the competition! Definitely curious if it'll be like 10 Blind Dates where she tries out dates with each of them??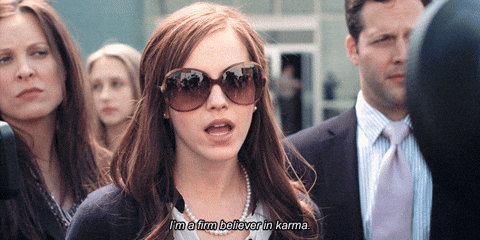 In this contemporary romance with a bit of magic, chronic overachiever Prudence Daniels is always quick to cast judgment on the lazy, rude, and arrogant residents of her coastal town. Her dreams of karmic justice are fulfilled when, during a night out with her friends, she slips on a spilled drink and hits her head, only to wake up with the sudden ability to cast instant karma on those around her. Pru giddily makes use of the power, punishing everyone from public vandals to karaoke hecklers, but there is one person on whom her powers consistently backfire — Quint Erickson, her slacker of a lab partner and all-around mortal enemy. Over the course of a summer, Pru begins to uncover truths about Quint, her peers, and even herself that reveal how thin the line is between virtue and vanity, generosity and greed… love and hate.
Alright so even the Marrisa Meyer books I don't love are still books I kind of love because of how much her writing appeals to me. It's honestly like coming home after the Lunar Chronicles series! I like that this is a random standalone with a super fun concept – obviously it's going to make its way on my list of books I can't stop thinking about and waiting for!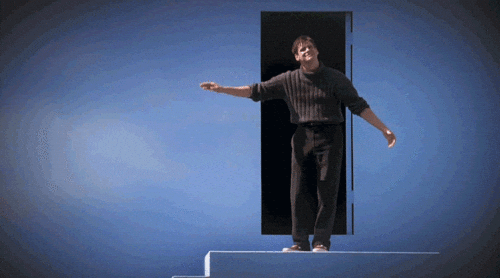 Quirk has acquired Anna Carey's This Is Not the Jess Show. The YA novel follows 17-year-old Jess as she discovers her so-called life is nothing more than a live-streaming TV show set in the '90s, in which Jess is the unwitting star. Publication is scheduled for August 2020.
Well hello, YA version of The Truman Show aka one of my favorite movies/concepts. Similar to my feelings on the whole "Groundhog Day" theme, I think this would make a super fun novel! I don't even know what else to say about it except for how freakin excited I am to read this later this year!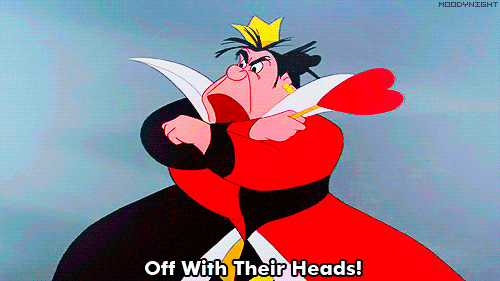 Anyone can ask the Red Court for a favor…but every request comes at a cost. And once the deed is done, you're forever in their debt.

Whenever something scandalous happens at Heller High, the Red Court is the name on everyone's lips. Its members–the most elite female students in the school–deal out social ruin and favors in equal measure, their true identities a secret known only to their ruthless leader: the Queen of Hearts.

Sixteen-year-old Ember Williams has seen firsthand the damage the Red Court can do. Two years ago, they caused the accident that left her older sister paralyzed. Now, Ember is determined to hold them accountable…by taking the Red Court down from the inside.

But crossing enemy lines will mean crossing moral boundaries, too–ones Ember may never be able to come back from. She always knew taking on the Red Court would come at a price, but will the cost of revenge be more than she's willing to sacrifice?
This sounds SO fascinating and creepy! I enjoy books that will possibly blur the line a bit about evil, vengeful people. Will she find out that they're not as bad as she thinks or something? I'm just super curious to learn more about this group of people.
Running Press Kids has acquired Sarah J. Schmitt's Where There's a Whisk, pitched as Waitress meets Big Brother, which follows 18-year-old Peyton Sinclaire as she leans into the lessons learned from her con-man father to take on nine other contestants and a producer more interested in ratings than a properly seasoned steak, all to win a reality cooking competition and the scholarship that goes with it. Britny Brooks will edit; publication is set for fall 2020.
I actually really enjoyed Schmitt's first novel and have been wondering if she'll write another one! It's been quite a few years. Anyways, back into the "reality cooking competition" book subgenre for 2020. The whole "Waitress meets Big Brother" element makes it even more interesting because it'll be on TV instead of just a general cooking competition. Gimme!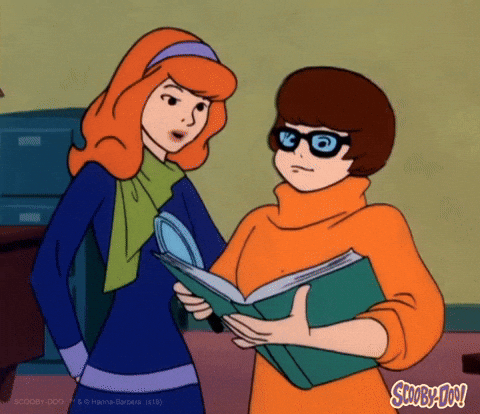 HarperTeen has acquired The Book of Living Secrets by Madeleine Roux. In this standalone YA novel, a girl follows her missing best friend into the world of their favorite dark fantasy novel, only to discover that the novel's heroine hasn't been telling the full story—and now she doesn't want to let the friends go. Publication is slated for winter 2021.
Okay so I told myself I was only going to include the same number of books as the last post, but I kept this book's Goodreads tab open for the entirety of me writing the post… I was trying to decide if I was as excited about it as the rest of them and honestly I haven't stopped thinking about it the whole time I was working on this! I haven't read any books by Roux because they're mostly horror but this is more on the fantasy side of things. I'm just fascinated about them being inside a YA fantasy novel!
Related Posts