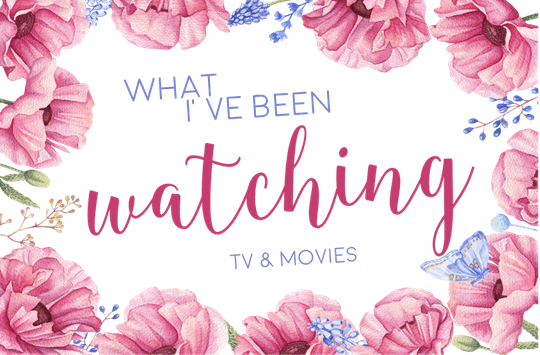 I did a post like this back in 2017 but haven't done many since – I usually am watching wrestling and a few TV episodes in between everything, plus I have my monthly wrap-ups for things like this. Since life has been mostly the same and I've been doing more weekly "positive things" posts instead of monthlies, I thought it would be a good time to bring this back around. Here are some of the shows and movies we've been watching since I last updated you, or in general during quarantine!
Watching Solo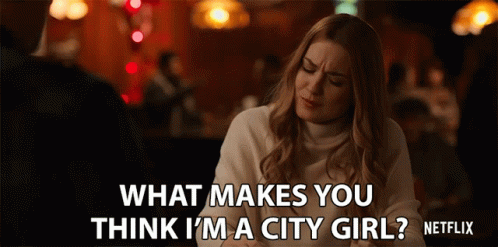 Virgin River
I'm not fully in love with this one but it's been decent background TV for when I'm cooking or dicking around the house. I know the whole point of the show is "big city nurse has to win over small down misogynistic doctor" but the doctor seriously annoys me here. I don't know if it's because EVERYTHING is annoying me lately? But I can't stand him. I ended up falling a little more for the show once I got rolling though, so I'm glad I decided to watch.
Outer Banks
I am the first one to tell you how much I love watching so-bad-it's-good TV shows and movies. We do this allll the time. I will say that this show definitely veered into this-is-actually-bad territory and I kind of hated it? I am not exaggerating when I tell you I wanted to punch EVERY single character in the face. Even the decent ones like Kiara and Pope still annoyed the crap out of me and I would punch them if given the chance. I don't think the writing was bad in a hilarious way – it was just actually bad. I groaned and hated every second of this show, yet I finished it. And if there's a second season, I will probably watch it – mostly because of how they ended season one.
Watching with Chris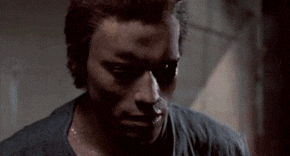 Terminator movies
After mostly finishing some of our other movie series binge-watches, we decided the Terminator movies would be next. I seriously did not enjoy the first movie – it was so boring! The plot is literally two people running from one person, with very limited interesting stops in between. The second movie was SO good comparatively: it has the same general idea but with three people running from someone with multiple interesting stops along the way. It's really that simple. I like the whole concept of the movies more than the movies themselves: the terminator as a character, the past/present timelines, the end of the world stuff – it's all quite interesting. I'm really intrigued to keep going.
Dangerous Lies
So Chris and I watched the terrible Brenda Song thriller movie on Netflix a while back and enjoyed making fun of it together, so I suggested this one. He wasn't as intrigued by the premise as me, so I watched it alone. Then, he heard one of our favorite podcasters talk crap about how bad it is (and it is a TERRIBLE FILM) so his interest was piqued enough to watch while at work recently. We had a great time making fun of the movie together after both watching separately haha. I don't even fully understand what happened in this movie; there are an incredible number of plot holes.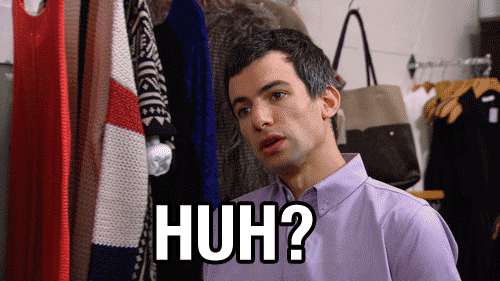 Nathan For You
Chris's best friend had recommended this to us back in January and we finally decided to watch some. Good lord, this show is so funny. There's one specific scene in a gas station about drinking urine (yes) that made me almost pee the bed. The way he no-sells everything is so funny and the types of suggestions he comes up with for these businesses… good lord.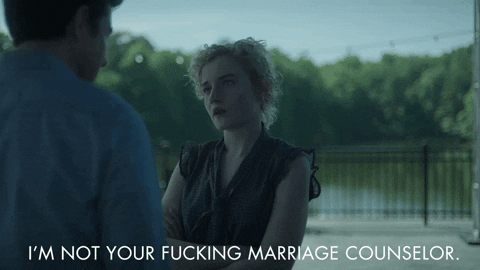 Ozark
We're still working through this one slowly, since we really have to be in the mood for something this dark and slightly boring. Don't get me wrong: it's a good show overall. We just don't have the interest to watch it as much as we hoped. We're heading into season three any day now so I'm hoping things pick up and we can cross this off our list.
Curb Your Enthusiasm
We're also still continuing with Curb! I love this show so much but it gets cringier (in a good way) as time goes on, so we struggle to binge it! We watch 1-2 episodes at once, usually as something light right before bed, and then call it quits. Larry David is so hilarious but man – the things he gets into make us cringe so hard! This is exactly my kind of humor and I can't believe I've waited so long to watch. We just started season six the other day.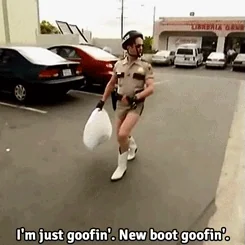 Reno 911
Chris was randomly in the mood to watch this the other day and told me how much he used to love this show. I actually had never seen it before, but it's also exactly my kind of comedy. We've been slowly watching episodes here and there since a few full ones were on YouTube. We've since gone onto the Comedy Central app to watch in order, but we're still doing it sporadically when the mood strikes. They also have a new season in Quibi we're trying to watch too!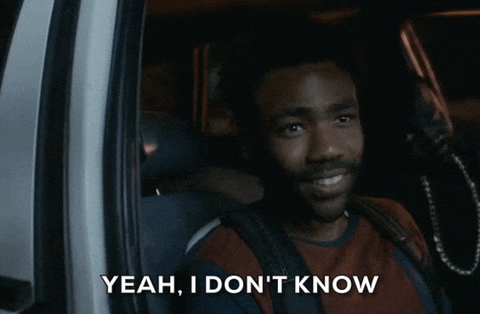 Atlanta
Oh man, this show balances being heavy and anxiety-inducing AND funny at the exact same time. I really love these characters and how absolutely masterful the writing/producing is on this show. We've also been taking this one slowly (it's nice to be watching multiple things at once so we can pick what we're in the mood for). It's a good length to watch when we go up to bed at the end of the night.
Friday Night Bon Appetit
A show/channel worthy of its own section! I've said in a few spots how happy the Bon Appetit YouTube channel has been making us lately. We've honestly dedicated our Friday nights to enjoying takeout in front of the TV, watching episode after episode on the channel. We're suckers for anything Brad Leone is and recently go into the ones where Chris tries to recreate a meal without seeing it or knowing what it is. Unpopular opinion: we don't love Claire and Gourmet Makes as much as other people! I'm sorry!
Related Posts