Books I Haven't Reviewed
Top Ten Tuesdays were started by The Broke and the Bookish and are now hosted by That Artsy Reader Girl, where we make lists of our top ten books (or something else!) based on that week's prompt. The topics are provided ahead of time and can be found here. Book links bring you to Goodreads or my review.
I do have a tendency of reviewing everything I read, with a few exceptions. Any full-length novels will probably be be reviewed. Novellas, short stories, some nonfiction, graphic novels… those my not appear here. Here are some recent reads I didn't review.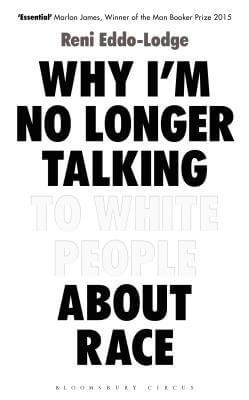 There are a lot of people discussing race and learning more about how systematic racism is far worse than most average white people realized. I always considered myself kind of hip to these issues and I've learned a ton in the last few months. I didn't necessarily feel like my white thoughts are needed on Why I'm No Longer Talking to White People About Race so I've highlighted and recommended it, but that's all I felt I should do? I don't want to review, analyze, and/or critique when it's not my place at all.
I love all of the books in the Dimple/Rishi universe and have enjoyed the couple of novellas Menon has added too. I read Love At First Fight to learn more about Pinky and her hate-to-love romance that I'd catch in the next full-length novel. Such a fun story set in an escape room!
I don't read a lot of graphic novels but I finally finished the Saga installments (for now – I believe there are more to come). I used to review graphic novels but I find that I'm kind of terrible about writing reviews for them? I usually enjoy what I read, like the art, and then run out of commentary!
I got to such a shitty reading place this year that I started counting cookbooks toward my reading challenge. I read and didn't review Cravings and Cravings: Hungry For More by Chrissy Teigen. I don't know how to review a cookbook technically but I did highlight a bunch of recipes I made and loved.
And finally, I did a little coffee table activity book about Friends called I'll Be There For You: Life According to Friends' Rachel, Phoebe, Joey, Chandler, Ross, and Monica. It had fun illustrations and quizzes/activities, but a lot of the text was silly life lessons that didn't feel as authentic as I'd usually like from a book like this.
Related Posts