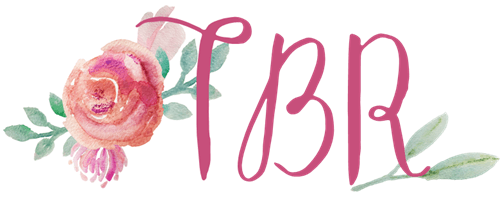 My monthly TBR feature here shows my progress based on last month's TBR, my plans for this month, and anything else I might be thinking about from a reading perspective. Sometimes I feature a little poll at the bottom so you guys can help me figure out a certain title I should read from a group of books.
November & December – End-of-Year TBR
When I realized I had an even thirty books to read in the last two months – wooooof – I thought it would be helpful to just list out what those books might be, based on a few different categories. I have a ton of holiday books, as always, plus leftover egalleys, owned books, and other recent released I'd like to get to. there are a few extras because I never know what mood will strike. Here we go!
Holiday Reads
I actually already finished BOOKED FOR CHRISTMAS and THE CHRISTMAS WISH. They're novellas so I thought it'd be nice to kick off November with two quick reads right off the bat. IN A HOLIDAZE and SEASON OF JOY are both review copies. CHRISTMAS AT HOLIDAY HOUSE is a must-read as the next book in the Haven Point series.
THE TWELVE DATES OF CHRISTMAS is a preorder I have coming soon from Vroman's (an indie bookstore that needed our help!). CHRISTMAS AT FIRESIDE CABINS is the newest Christmas book from Jenny Hale, so you know that's on my list. The last three below are new releases I'm excited to read – ONE WAY OR ANOTHER, 12 MEN FOR CHRISTMAS, and A PRINCESS FOR CHRISTMAS.
Owned Books to Read
I've been wanting to read these three above (KISS MY CUPCAKE, SEX AND VANITY, and MAJESTY) for multiple months, but here they still are. THE NIGHT SWIM was my most recent BOTM pick because I keep forgetting to cancel. INSTANT KARMA was included in my Vroman's book order.
Review Copies
All of the books below are review copies, primarily egalleys. Most are published already because I'm the worst, or publishing sometime soon. I won't get into all the details but I'm excited to finally get to some of these!
BOOKISH AND THE BEST – RECOMMENDED FOR YOU – SORRY NOT SORRY – SNAPPED
ADMISSION – A PHO LOVE STORY – THE SWITCH – THE PROJECT – CAN'T HURRY LOVE
SECOND CHANCE ON CYPRESS LANE – SIMMER DOWN – LOVE & OLIVES – CHASING LUCKY
Other Reads
DEAR JUSTYCE is a highly anticipated read for me, much like THE COUSINS. I still can't believe I haven't read LUCKY CALLER yet – Mills is one of my favorites and usually I read one of her books as my New Years Day book pick. I KILLED ZOE SPANOS has been on my list for a while and I thought another mystery/thriller option would be good variety to pick from. And finally, THE BEST MAN PLAN is the first book in a series I started with a novella a while back.
Related Posts