Top Ten Books I Want to Reread
I've mentioned this before a few times, like in last week's Five On Friday, that I've been tempted to reread books lately. This generally goes against all previous preferences of mine. I started rereading (in audiobook form) the Gallagher Girls series by Ally Carter, because I realized I never read the final two books in the series. There are four series I've been thinking of rereading for different reasons, and six standalones.
Series Reread Options:
Harry Potter series: This is obvious, right? I haven't read these books since they first came out (between the years of 1999 and 2007) so obviously I am DUE for a reread. I've always said this is the one series I could imagine reading again a few times over the course of my life. I'm thinking that I'll embark on this one sometime in 2015, maybe as an audiobook.
A Great and Terrible Beauty (Gemma Doyle series): I always look back on this series with positive memories but can't remember as many details as I'd like. It would be awesome to revisit the world. I would probably do this one in audiobook form too, considering that the books are HUGE.
Modern Faerie Tales series: I honestly don't remember if I read past the second book in this series, but I remember really enjoying these. I love books about fairies.
Secrets of my Hollywood Life: I loved this series back in the day! I read the first maybe three books and lost track of the series. Like the Gallagher Girls, I would have to revisit the first books in order to finish it off. I love books about Hollywood and teenage celebrities, so hopefully this book would still keep me interested at my age.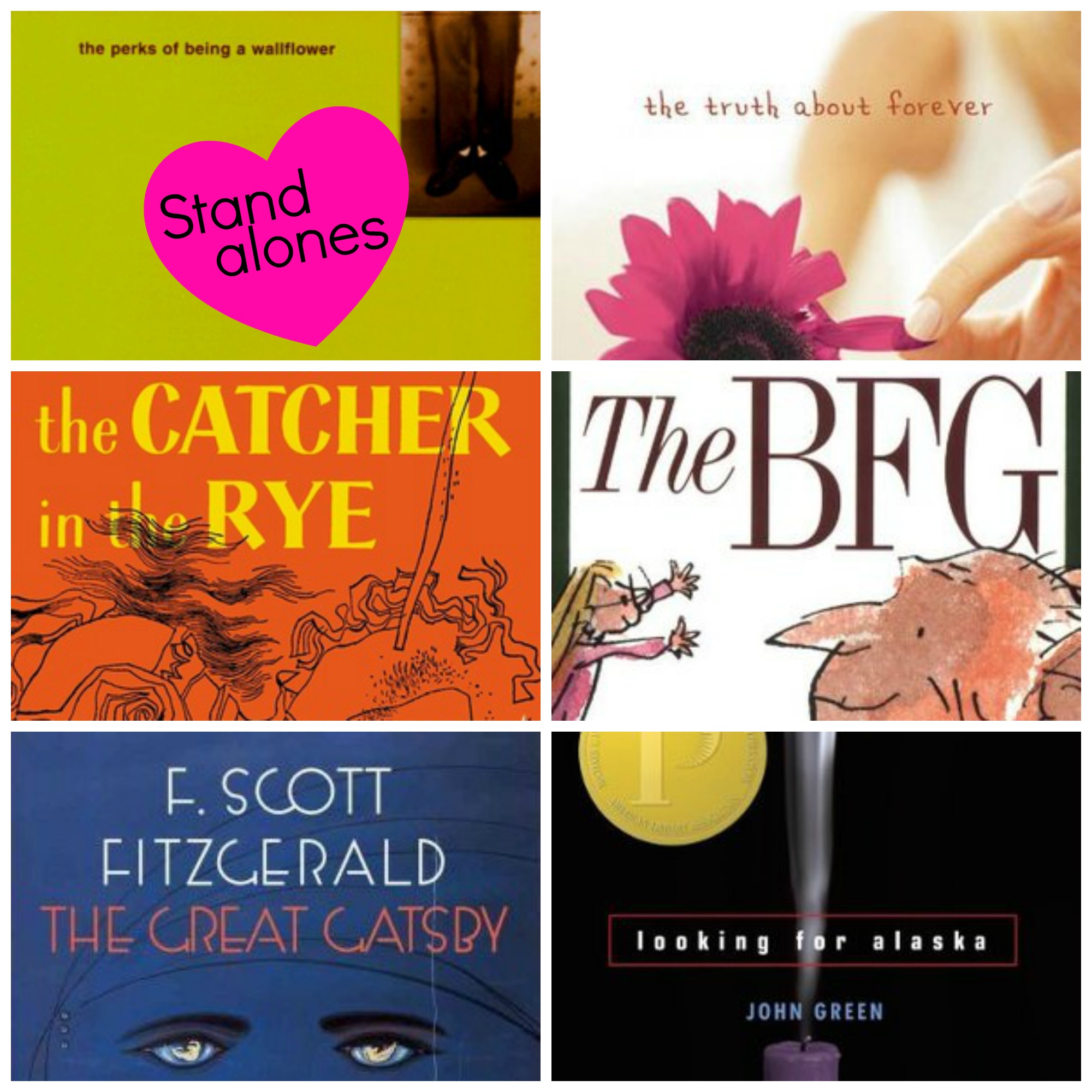 Standalone Reread Options:
The Perks of Being A Wallflower: Like Harry Potter being the one series I always thought I would reread, Perks is the one standalone I thought I would reread. I read this one initially back around 2003 and declared it one of my favorite books. The movie adaptation was fantastic and it only sparked my desire to read this one again.
The Truth About Forever: Up until this summer, I hadn't read a book by Sarah Dessen since high school. I always think of this book as a favorite of mine; it was a book that really got me into the YA contemporary romance genre. I would love to revisit some of her books again because it's been so long. I listened to That Summer as an audiobook recently and wasn't that impressed. Her books are usually very powerful, so I want to have that positive memory back!
Catcher in the Rye: This is another book worthy of a revisit for many reasons. Most people either loved this one or hated it, so I don't think I need to explain where I stand!
The BFG: This was one of my absolute favorite books when I was little. I really want to read this one again before the movie adaptation. Luckily it's a very short book, so it should only take me a day! I can't wait to be brought back into the world of the BFG and read Roald Dahl's writing again.
The Great Gatsby: Aside from the recent Leonardo Dicaprio movie, I haven't thought about this book since high school. I would like to reread it some time in the near future because it's a classic I enjoyed the first time around.
Looking for Alaska: This book is listed as my favorite book of all time, even though I hate narrowing it down like that. It only makes sense that I would read this one again. 🙂
Top Ten Tuesdays are hosted by The Broke and the Bookish, where we give our top ten books to answer each prompt. The topics are provided ahead of time and can be found here.
Related Posts