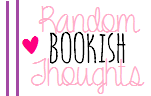 BOOK AND AUTHOR COMPARISONS. I tweeted about this the other day and had a nice little conversation with Brittany and Ashlea about this topic. How many times have you read the synopsis or front cover of a book and seen something like:
The Fault in Our Stars meets Eleanor & Park!
The new Hunger Games!
More than anything, publishers in 2014 are very quick to reference anything by John Green or Rainbow Rowell because they're the most popular or well-known YA authors at this moment. Years ago, they would slap a Twilight comparison on anything because people loved that shit. I do understand why they do it. I'm more than happy to hear that more people are reading and more books are being sold. If publishers think a little name-dropping will do the trick, then that's cool!
What bothers me is when it's not appropriate, doesn't make sense, or is just done solely for the name-drop.
Just because a book is about a similar topic to another book, doesn't mean they'll have the same feel. They won't have the same writing style or flow to them. That's what makes me pick up a book! If you tell me a book is similar to TFIOS, more than likely it's because it's about kids with cancer… not because it has a similar feel or writing style to John Green's work.

I like recommendations and author blurbs.
If an author is blurbed on a book cover, I will likely take that into consideration. I've never seen an author say, "Hey! This reminds me of MY book! Read it if you like my work, guys!!"  Unless that miraculously (and weirdly) happened, I'm probably not going to trust the publisher's random comparison on the front of the book.
If a trusted friend or other book blogger recommends a book to me because I like an author or book, I will DEFINITELY consider that book! Someone who is recommending something to me (1) just because they think I'll genuinely like it and (2) because they personally read it and think the two books relate – is much more valuable than just a publisher slapping two popular books/authors on it. I saw a blogger post that she recommended a book to people who liked A Great and Terrible Beauty and Harry Potter. Um, hi, sign me up. Her blogger opinion is important to me.
This adds unnecessary pressure on debut authors, too.
Being a debut author is hard because you have to gain a fanbase from scratch. Having no body of work that people are anxiously awaiting new additions to is, I would imagine, not easy. When publishers put these heavy comparisons on the book covers and blurbs, it's a lot to live up to! Crazy fangirls of the referenced series or books are going to expect some major magic to happen with this new author. I just feel like it's a heck of a lot of pressure to put on someone who is just breaking into the game. It's making expectations a bit too high. People may end up disappointed and never read another book by that author if they are expecting one thing and get another.
I know that it's helpful in attracting people to a new author, but I think it may do more harm than good. Looking at some reviews of Red Queen shows that people mostly loved the book, but some were disappointed because of the comparisons made ahead of time.

My reaction is normally to stay away from that book – or try to ignore it.
I can't think of a single time that a book comparison made me want to read a book. If you compare a book to Perks of Being a Wallflower, I expect your book to be literally life-changing and become my new favorite book. Because that's how I view Perks! If you reference my favorite book, you're setting the bar a bit too high. I'll walk right by it in the bookstore because I don't want to be let down. My review would just have a lot of capslock shouting about how no book compares.
I sometimes try to ignore the comparison while reading because the plot of the book seems worth the risk. All of the books shown here are on my TBR for reasons other than the comparison.

What do you guys think?
Does seeing an author or book comparison on the cover make you want to buy it?
Does it make you stay away?
Do you rage as hard as I do when you see the millionth book of the year being compared to John Green and Rainbow Rowell?
What book comparison was right that you loved?
What one burned you?
Related Posts