The Sunday Post is hosted by The Caffeinated Book Reviewer, where you share news about your blog on a weekly basis. It can include what you've been reading, what you've posted, what's coming up next, and any books you added to your shelves!
Eeek! I can't believe I finally moved over to self-host! I'll be posting some more information about my switch once I've gotten the hang of everything, but guys – this is the best. If you're thinking of self-hosting but have literally NO idea where to begin, I suggest you check out Book Host. Ashley of Nose Graze makes it SO easy. She'll answer all of your stupid questions and transfer everything over for you with ease. You can expect a post from me sometime within the next week with my experience and some highlights.
Top ten sequels I'm dying to get my hands on
My last WWW Wednesdays
Part II  of the Getting to Know You Blog Hop – my other hobbies and why I blog
20 things you might not know about me!
Yolo (Internet Girls #4) by Lauren Myracle 


White Hot Kiss (The Dark Elements #1) by Jennifer Armentrout 
The Maze Runner (#1) by James Dashner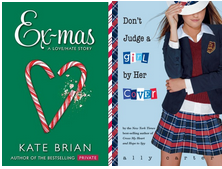 Book Nerds Unite Giveaway!
Top ten books on my winter TBR
Part III of the Getting To Know You Blog Hop – my favorite movies and music
Five on Friday
One Past Midnight by Jessica Shirvington
Book Buddies Review: Shadow and Bone by Leigh Bardugo
Biggest Flirts by Jennifer Echols
Related Posts