Bingeworthy TV Shows
Top Ten Tuesdays were started by The Broke and the Bookish and are now hosted by That Artsy Reader Girl, where we make lists of our top ten books (or something else!) based on that week's prompt. The topics are provided ahead of time and can be found here. Book links bring you to Goodreads or my review.
For a non-bookish twist in honor of the upcoming fall TV season, we're chatting about bingeworthy shows or movies for this TTT! I love more personal posts (or non-book at least), so this is great. I have actually been quite terrible about watching TV in the last 6 months though.
---
Younger

Okay this is a MUST for all book bloggers, as it takes place in the publishing world! Liza decides to fake her age to get a job at a publishing house and her secret slowly gets revealed to everyone in her life. There's a love triangle with two amazing guys I'm obsessed with (hopping in the gif above). It's such a great show with good female friendships!
The Bold Type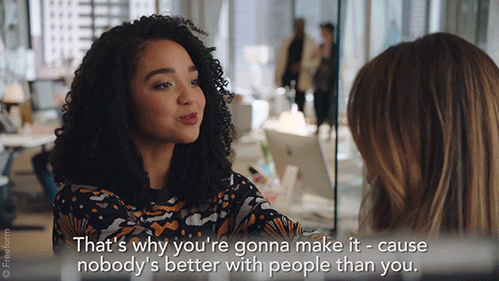 Speaking of female friendships, hoooo boy is this the most girl power-y show right now. It takes place at a magazine (equally as fun as a publishing house) and involves three best friends. All of them are awesome and unique in their own ways. They talk candidly about juuuust about everything: sex, relationships, diversity, feminism, work, etc.
American Vandal
Here's a different one for ya. I loooved this show and the second season is coming out this month! You have to have a specific sense of humor that I definitely have. It's about someone who drew dicks on the teacher's cars in the parking lot. Two kids (and the dummy accused of the crime) set out to determine whodunnit. It's a hilarious parody of crime shows.
Big Little Lies
I'm pumped for season two even though I'm not sure what they're going to do for it? The book's plot essentially wrapped up with season one. I loved the badass ladies/actresses who star in it though so I'm sure it'll be well-done and fascinating! I did binge some of the episodes when I got behind, but I was pretty good about watching weekly.
Brothers & Sisters
Ugh I don't want to talk about this show and MUST at the same time. It was cancelled prematurely (sorry in advance if you get addicted) but there are sooo many seasons and episodes. I binged the entire thing in… way too little time… when I was in college. I could absolutely not stop watching.
Devious Maids
This is another one that was cancelled too early. Each season had some fresh mysteries and it was basically like Desperate Housewives meets… housekeepers? I loved the characters, the drama, and trying to figure out what happened. I looked forward to this one every week. I think the mystery elements keep you watching – a total bingeworthy show.
Fresh Off the Boat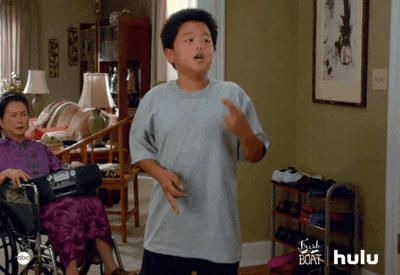 This family is the cuuuutest. The show is based on Eddie Huang's "fresh off the boat" family and their move from Washington DC to Orlando, Florida. It's so funny and involves a lot of great cultural pieces that resonate with Chris. It's a show featuring a mostly Asian cast and you all should probably watch it for a million reasons.
Glow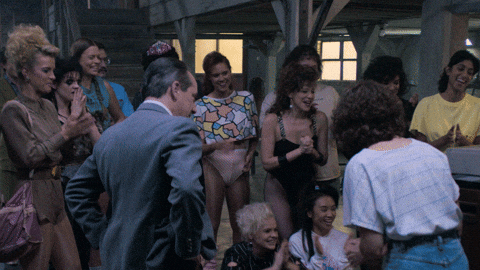 Even if you don't care about wrestling, you'll probably like this show. It's centered around the Gorgeous Ladies of Wrestling in the 80s. I love allll of the characters and it's definitely got some girl power vibes. It's even better for me as a wrestling fan, but I truly feel that everyone can find something to love. Bash is my favorite lil baby character.
Greek

Super underrated gem from then-ABC Family. It's about a college and their Greek system and I LOVE CAPPIE SO MUCH. I binge-watched this one summer home from college and I think about it all the time. I just loved the relationships and characters.
Shameless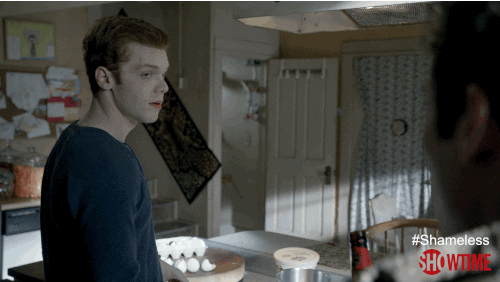 Chris and I watched all of this show (aside from the last season) in a matter of weeks. It was so addicting, just dying to find out what this terrible family was going to do next. It's not for the faint of heart because these people are quiteee despicable, but in the end, they're just trying to survive. There are plenty of twists and turns and SHIPS (#gallavich forever). We got a little bored of it toward the end and still have to watch the most recent season.
The best of all…
Friends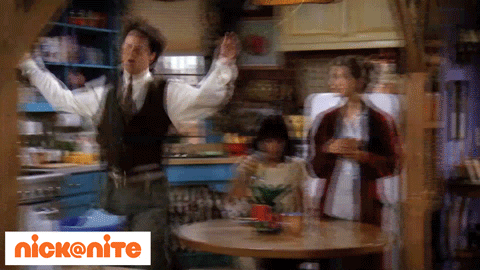 I've been watching and rewatching this show on repeat since I was 8 years old. I love it just as much every time around. I don't think there's much I could say about this one that I haven't already said REPEATEDLY (which is why it's a bonus as number 11 here). It's my favorite, my home, my heart.
Related Posts