Ten YA Books I'd Buy My Sister for Christmas
Top Ten Tuesdays are hosted by The Broke and the Bookish, where we make lists of our top ten books (or something else!) based on that week's prompt. The topics are provided ahead of time and can be found here. Book links bring you to Goodreads or my review.
This week's TTT is a Holiday Gift Guide freebie (ten books to buy the YA lover in your life, 10 books to buy for your dad, etc.). I'm loving these open-ended freebies! My little sister is 14 years old – soon to be 15 in April, holy shit – and she reads a lot of YA along with me. She has some similar books on her "TBR" and there are some I'd like to buy for her this year for Christmas. I usually get her Lego sets and I've already bought her a pair of Lularoe leggings for Christmas, so I don't go the book route. In any case, here are 10 books I'd buy her!

My little sister, Jordyn, loves the Harry Potter books (as everyone should) and tends to read a good amount of contemporary as well. She loves any books about fanfiction and books with "nerd" in the title because she feels like she is one! (No shame in that game.) She is obsessed with YouTubers and uses the word "ship" on a regular basis, with just about anyone/anything. She's one of us! She does color guard in the high school band and is very close with our parents (well, she's my half-sister and we share a dad). It'd be super easy to buy books for her!
She's Here for the Ships
She's a huge shipper and hopeless romantic… even though she gets freaked out about her own romantic life. I want to give her some ship-worthy romances that she can claim are her new OTP.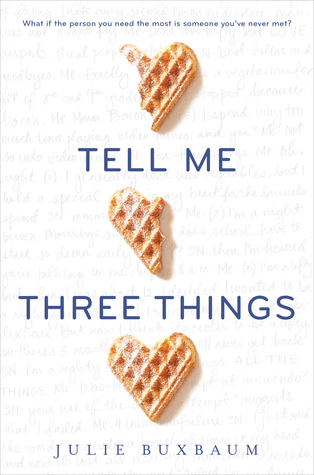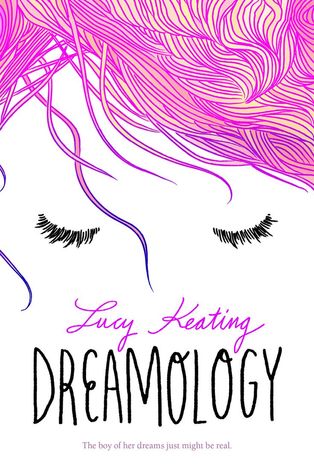 Tell Me Three Things by Julie Buxbaum 
I think she'd really love this book and enjoy figuring out who SN is!
Wanderlost by Jen Malone
I loved the ship, AND she's never been farther than Florida, so the travel part is fun too.
Dreamology by Lucy Keating
The man-of-your-literal-dreams aspect of this book would appeal to her romantic heart.
Anna and the French Kiss (companion novels) by Stephanie Perkins
The epitome of PERFECT ships in this companion series. Maybe I WILL get this for her…
Emmy & Oliver by Robin Benway
The childhood best friend aspect will definitely slay her feels.
YouTube-Loving Nerd and Fangirl
Jordyn loves watching YouTube videos and shipping people together who aren't even dating. She reads fanfiction on Wattpad all the time and loves books about being a nerd too. These books will appeal to that part of herself.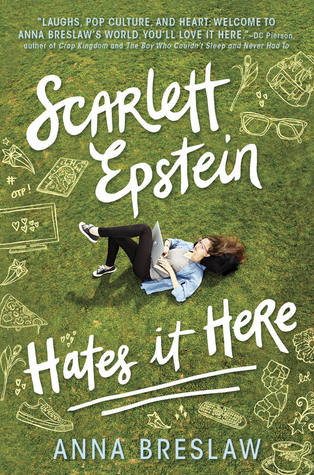 Scarlett Epstein Hates It Here by Anna Breslaw
She loves fanfiction and this book was a bit young for me, so probably perfect for her.
This Adventure Ends by Emma Mills
There's more fandom/fanfiction elements AND a slow-burn ship for her to love.
Decked With Holly by Marni Bates
A cute celebrity love story with a Christmassy twist. I think she'd enjoy it!
Because I Need Her to Have It
These two books are ones that I personally love and/or think she really just needs to read. I have a feeling this is mostly me book-pushing but c'mon, that's what sisters are for… right?
Before I Fall by Lauren Oliver
I love this book and think she might enjoy it too. Love the sister scenes too!
Here We Are: Feminism for the Real World by Kelly Jensen
This book is a great intro to feminism and something she totally needs to read.
Related Posts