Top New-To-Me Authors I Read For The First Time In 2016
Top Ten Tuesdays are hosted by The Broke and the Bookish, where we make lists of our top ten books (or something else!) based on that week's prompt. The topics are provided ahead of time and can be found here. Book links bring you to Goodreads or my review.
I ended up narrowing this down quite a bit! I read a good amount of 2016 debut books AND a lot of "established" authors for the first time. Here are some of my favorites from this year, plus the next book I have to read by them. Some authors I read their newest book and have to go back to the previously published one next, and some were debuts who have a new book coming out soonish.
I was a huge fan of History is All You Left Me, which I read waaay back in the summer even though the book doesn't come out until January. It was fantastic, so I need to head back and read his debut next.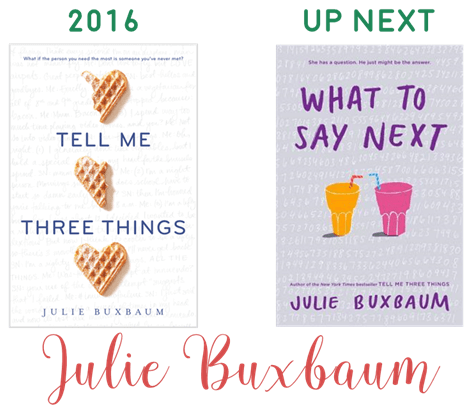 Tell Me Three Things was definitely a 2016 favorite. I loved her style of writing and that cover always makes me hungry! She has a few adult fiction books on her backlist I may read, but I love the sound of her 2017 book.
OMG The Fixer and The Long Game were so perfect. They broke me out of a major slump and kept me turning pages like crazy. I have to read her other series at some point in the near future because I neeeed it.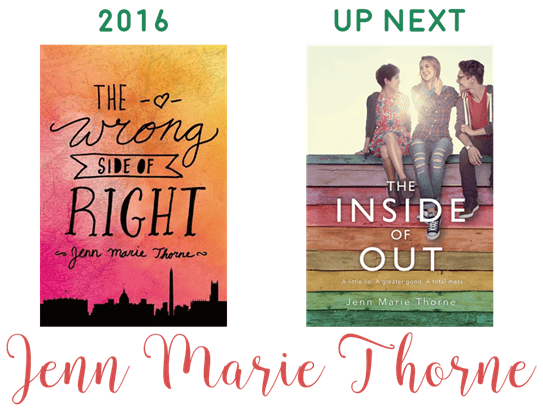 The Wrong Side of Right was a really quiet release, I think, and it took me forever to read it (even though I owned it!). I was a huge fan of the writing, so I'm intrigued to see what her next book is all about.
I was pleasantly surprised by Down With the Shine this year. It's a bit out of my comfort zone, but it actually spurred a magical realism kick for me. I had her previous book on my TBR forever, so now I'll bump it up I hope!

I looooved We Are The Ants. It was a really kind of heartbreaking and emotional story, but I loved every second of it. I'm eager to read more books by him because they all have super unique premises.
Eeeek. Reign of Shadows got fairly mixed reviews (some of us loved it and others definitely did not). It was the perfect light-ish fantasy for me, so I'm eager to read the next installment VERY soon. (ARC on the way!)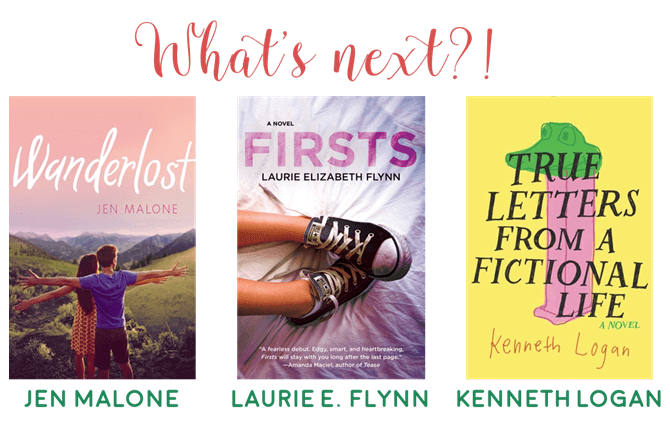 Wanderlost, Firsts, and True Letters from a Fictional Life were all 4-5 star reads for me in 2016, so I'm WAITING ANXIOUSLY to see what each of these authors have planned for 2017 and beyond! I haven't seen any book updates on Goodreads, so we'll see. Fingers crossed!
Related Posts