I've done holiday things on the blog basically since it first started. I only read 14 holiday books before this 2016 season, but I think it'd be worth recapping all of those here! I'm going to rank them from favorite to least favorite, plus include a mini review or summary about the book so you can decide if maybe you'd like it more than I did! But first, let's look at some of the elements of holiday books that make me love them.
? ? ☃ ❄️
What makes me love a holiday book? | Favorite Tropes
Perfect snowy, cozy setting | This is the biggest thing I look for. I need to FEEL like its Christmas and let there be snow all over the place. Some of the books below have really fun settings like a B&B in a cold place, or a big mansion full of Christmas decorations and cozy rooms with fireplaces.
Lots of holiday feels | I need there to be days leading up to the holidays and then a full exploration of Christmas Eve and Christmas day. I love the anticipation of the day coming and then getting to celebrate with the family.
Snowed in | There are a couple books on here where a couple gets snowed in together and ends up falling for each other. This "stuck together" trope is one of my favorites (and will hopefully be a read-bait topic sometime soon!). I love the cozy feeling of being snowed in and trying to keep warm.
Short stories | I can usually be hit or miss on novellas or short stories, but I kind of love holiday ones. There are a few on here that are just standalone novellas and a few more that are in a short story collection. Regardless of the format, I like a quick holiday read that gets right to the fun stuff.
Best of the Best
I'd recommend these books to pretty much anyone! They're my favorite holiday books and all fall somewhere between the four and five star range. I loved the Christmassy feelings and wanted to curl up with a cup of hot chocolate while reading (honestly I probably did do that).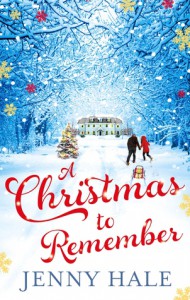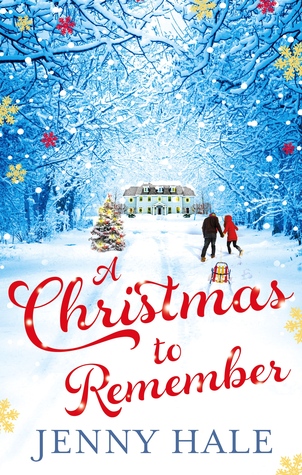 A Christmas to Remember by Jenny Hale


This was the first Jenny Hale holiday book I read and I immediately knew I'd need the rest of them in my life! I've read them all each year since. This is one in a companion series, so you don't have to read in order. A Christmas to Remember is technically the second one; I would actually recommend reading them in order!
Let It Snow by John Green, Maureen Johnson, Lauren Myracle


I loved all three of the stories in this one. Maureen Johnson's was my favorite (5 stars), then John Green's (4.5 stars), then Lauren Myracle's (4 stars). I'm thinking of rereading these sometime soon because I remember feeling so cozy and snowed in.
Christmas Wishes and Mistletoe Kisses by Jenny Hale


I loved this story too! It was a bit repetitive at times. Her stories become formulaic because they all have very similar setups of how the couple meets and how the holiday things happen. I love them though because they're easily the most Christmassy books I've read before. I feel so cozy and happy.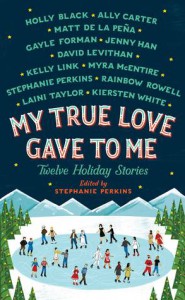 My True Love Gave to Me edited by Stephanie Perkins


I keep telling myself I need to revisit these stories each year but I never make enough time to do it. Maybe I can pull it off in the twelve days before Christmas? Regardless, I loved reading some of my favorite authors write little holiday stories. It's also worth mentioning how perfect this book cover is, right?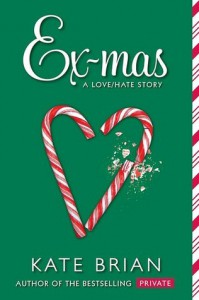 Ex-Mas by Kate Brian


This book was honestly SO many things I look for in novels, starting with it being by one of my favorite authors. The story involves the holidays, a road trip, and second-chance-love. Seriously, some of my read-bait for sure! It was a super quick read too; I'm pretty sure I read it within a couple of hours.
 Worth the Read
These ones weren't perfect or my favorites, but there's just something about them that made them totally worth the read. For pretty much all of them, it's the perfect setting or snowed in vibes. Coziness can make up for predictability in this case, okay? Let me feel the Christmas and that's enough for me!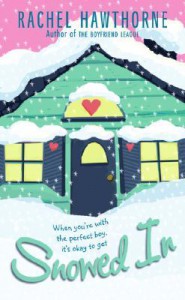 Snowed In by Rachel Hawthorne


This is one of those old-school books that make me feel super nostalgic for middle school. It was a quick, cute read. I LOVED the setting – a small bed and breakfast in a cold, snowy town. The "snowed in" premise, like the book below, is total read-bait for me. I would definitely recommend this one overall.
Dash & Lily's Book of Dares by Rachel Cohn, David Levithan


So I know this has the same rating as some of the books in the "best of the best" section, but is down below in the lesser section. I liked this book a lot while I was reading, but my favorable feelings have dwindled a bit. I like it more in theory than how it actually turned out. Lily was too immature for me. I'm definitely excited to read the next book though! What a pleasant surprise for this season.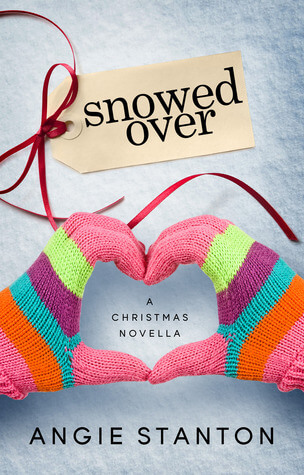 Snowed Over by Angie Stanton

Cristina and I read this short holiday novella for Book Buddies last year and it was cute! I totally would have read a full-length novel about this characters, in the situation they were stuck in. I love the "snowed in"/stuck somewhere books in general, plus the characters had some good chemistry.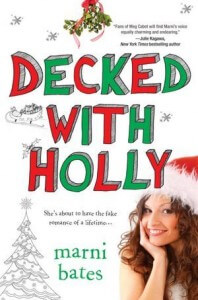 Decked With Holly by Marni Bates

Rachel and I read this one together last year and it was really cute! I appreciated the cruise ship setting because I've never been on a cruise and have always wanted to! It had some fun hate-to-love romance (even though he was a little too mean in the beginning) and involved a celebrity-plus-regular-person romance.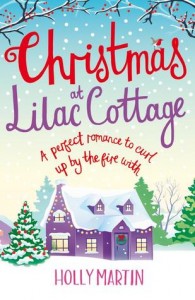 Christmas at the Lilac Cottage by Holly Martin

This is another one that kind of bugged me more after finishing. I thought the concept was very cute and it felt really cozy! I definitely want to read more books by this author/in this companion series at some point. It was a bit too repetitive and I wasn't a fan of the instalove, but the plot and setting were too cute.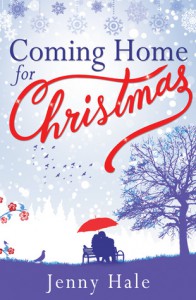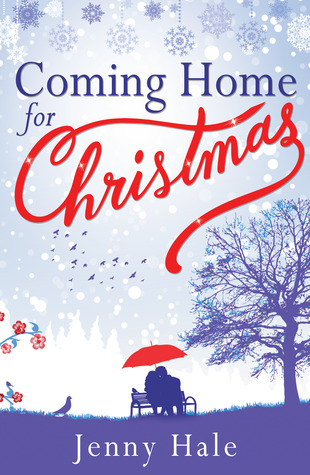 Coming Home for Christmas by Jenny Hale

Anddd the final Jenny Hale book for the countdown. This was my least favorite and the second one I read by her. The setup was definitely similar and the predictability bugged me. The small love triangle in this one annoyed me too. Even though it was my least favorite, I think I would have enjoyed it more if I started with this book and read the series in published order.
Probably Skip It
These ones weren't great. Maybe there were some redeeming qualities, but you can decide that for yourself! Check out my reviews if you want to learn some more about them; you never know! Maybe you'll have better luck.They just missed the mark compared to the other holiday romances on my list.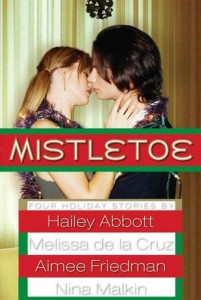 Mistletoe by Hailey Abbott, Melissa de la Cruz, Aimee Friedman, Nina Malkin


Most of the stories in this one weren't great (I even DNFed one of them), so that was kind of disappointing. I hesitate to recommend it to anyone unless you're a fan of any of these authors. I loved Aimee Friedman and Hailey Abbott when I was younger, so I'm still glad I read this collection.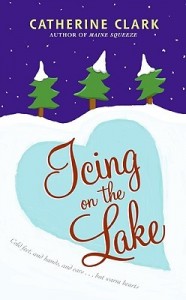 Icing On The Lake by Catherine Clark

I wasn't sure what to expect from this book since there were literally zero real synopses about it anywhere online. I couldn't tell if there were holidays involved or if it was just wintery. To answer that question – it's only wintery. I also don't remember ANYTHING about this book. From my review I can tell you the book was very awkward and featured a love triangle with two brothers. Pass on this one.
Related Posts