Like a lot of people, my mood reading can really pick up depending on what season it is. I know Cristina talked about this at one point so I know I'm not alone! (Since I started putting this post together forever ago I've seen more posts like this, but I can't remember who!) I traditionally read a lot of summery, beachy books during the summer (duh) and gravitate towards fantasy books in the winter. Some of the other seasons are less obvious because the weather isn't hugely different. I started thinking, though, about how different months of the year and seasons can impact my reading. This doesn't only include the weather – I'm also talking about readathons or monthly challenges.
---
I think the biggest factor in my reading can be the season. Depending on the weather (and the location that I'll be reading in!), I'll gravitate towards specific genres to fit those ~vibes~ outside.

In the summer, I'm all about fluffy contemporaries or stories that take place on a beach or in a beachy town. I don't like to think too much during the summer because the weather is usually too nice for that shit. I love sitting out on my porch or laying on the beach while I read. There's just something about that season that makes me happy I hoarded all of the summertime books throughout the year, no matter how much I may have wanted to read them otherwise. I love the fluffiness or the beach settings so much. I like to be purely entertained because my mind could be wandering elsewhere. Or, I'm sitting on my lunch break at work and don't want to go back into the office because it's so nice out. I need books to take me away to another more fun location. There's some part of me that's always wished I had a strong connection to a beach town. I wish we went to the same place every summer, or I went to summer camp, or I grew up in a beach town. I think those books are a perfect escape for me to entertain that idea.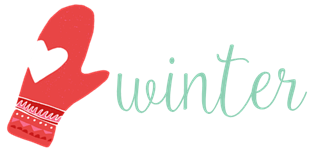 Aside from the Christmas/holiday stories that I like during the winter months, I like heavier books (not just length, but also topics) and fantasy or paranormal reads. I like to cozy up on the couch with my book, my hot chocolate, and my comfortable blanket. I could sit there as the snow falls and not want to leave my apartment for the entire day. When I have the FOCUS going, I'm able to concentrate on magic systems and world-building. My brain just does not work that way in the summer! I have more drive to sit down and really pay attention to the books that may otherwise confuse me. I truly couldn't imagine reading a fantasy on the beach! I may be alone in this, but it's true. And, as I said, the holiday books are huge for me during this time of year. I'll read a couple in November just to get in the feeling (because I start celebrating Christmas basically at the beginning of November), but I like to save most of them for December, aka the coziest time of year for all the hot chocolate and flannel blankets.

I really don't think that my reading moods change too much in the "milder" months. I don't notice much of a difference in my habits because it feels just like "normal" weather out there. There are some that work in November or have back-to-school themes, but I can't think of many that have specifically springtime themes? As a result of the lack of themed reads and the normal weather where I live, I stick with some mild or low fantasy books and some general contemporary books, because they're my usual reads I'll handle throughout the year. I do try to read at least one paranormal or mystery/thriller in October. I don't do horror, but something a little creepy is perfect for the month of Halloween. These months are designated for whatever happens to pop up on my TBR.
---


Certain holidays can definitely bring out specific reading habits for me. In this case, it happens to be the Christmas season and Valentine's Day. I should include Halloween on here too, but I kind of already mentioned that above.
I'm a hugeeee Christmas fan. I'm not religious by any means, but I love everything else about the holiday season – hot chocolate, warm blankets, fires, Christmas Eve, traditions, music, movies… everything. So, as you can imagine, I'm all about the holiday stories between November and December. I love reading contemporary stories where people fall in love at Christmastime. I've read quite a few and make it a point to get to at least a handful each year. I've noticed there are more adult contemporary books with Christmas themes than YA, but I manage to have a few on my TBR each year.

Another "winter" holiday that gets me in the mood for books is Valentine's Day. Who doesn't want to read some romance around Valentine's Day?! I kind of failed at recently because I was bored of romance for a couple months, but I do generally find myself reaching for romance-y books during February. Contemporary fiction is my favorite genre overall, so it's not too hard to find some swoony romances to read each February. I find that I get burned out if I read too many books within one genre, so I try to pace myself around February a little so I don't groan every time I read another example of instalove.
---
As you know, I love signing up for reading challenges. They're usually year-long, but I love finding smaller ones throughout the year to join in with. Whether they are month-long challenges to catch up on ARCs, week-long binges where you read as much as possible, or half-year-long series readalongs… I'm a big fan of challenges.
Themed readalongs based on certain times of year are my favorite. Christmas ones motivate me to read as many holiday stories as possible during the season. There have been others I've participated in throughout the last two years that directly influence what kinds of books I choose to read during a certain timeframe. Some examples of these shorter challenges are…
Bout of Books 12 • read as much as you can/want
Summer of Series • binge-read multiples series on your TBR
Make Me Read It Readathon • people vote on the books you'll read
Lunar Chronicles Readalong • read or reread The Lunar Chronicles
ARC August • read the ARCs you have around
Bookish Bingo Readathon • read books that fit on the bingo card
Clean Sweep ARC Challenge • read the ARCs you have around

I love these mini challenges because they usually motivate me to read books that… well, require motivation for me to read! You can tell from some of the challenges that I fall into the following traps pretty quickly:
Challenges to 

read more than usual

in a given timeframe
Challenges that aim to 

reduce the number of unread ARCs

on your TBR list
Challenges that focus on 

reading books in a series

back-to-back
Challenges to

read books you may not otherwise read

(due to hype or other reasons)
Reading challenge always end up impacting my reading – usually by the amount of books read, but also by the kind of books I read. It's a great way to try to catch up on certain genres or hyped books or ones you have sitting on your TBR still somehow. If I'm not in the mood to read any of my ARCs but I signed up for ARC August… then I'm going to have a tough time. I try to keep this in mind, but luckily ARC-related challenges mean you can read ANY ARC you have. I can read any genre that appeals to me.
---
Do you read seasonally? Both in how much you read
and what genres you find yourself reading?
Do you sign up for specific challenges to boost areas of your reading too?
Related Posts