Because my Bookmark Lit Bulletin wrap-ups got out of hand, I wanted to break up my monthly wrap-ups into two posts: one personal and one bookish/bloggy. I created Lauren Lately here to highlight all of the personal happenings in my life: events, activities, shows I'm addicted to, things I'm obsessing over, recipes I've loved, and goals for the next month. I decided to space them out so this wrap-up happens around the mid-point of the month and the bookish one happens at the end of the month.
✨ Check out my most recent bookish and bloggy wrap-up HERE ✨
---
Friends' wedding | Two of my friends got married in October and it was a gorgeous ceremony! They had it outside in front of a waterfall with a lot of fall-time accents, like pumpkins. It was in the middle of nowhere though; the bus from the hotel to the venue was 30 minutes! We had a lot of fun celebrating with a bunch of my friends and the afterparty involved a lot of Domino's pizza in the hotel conference room.
Lazy, rainy Saturdays and sports | This entire fall season has involved too much rain to really do anything fun and outdoorsy. We had a few Saturdays in a row where we would hang out at home, with me reading and Chris playing video games. We also had a period where we were watching way too many sports at once! Between the World Series (go fucking Red Sox!!), football games, and wrestling shows/PPVs, we once had three screens going on a Sunday night.
Halloween | Chris's friends have a house with a big ramp in the backyard. We went over there for a Halloween party the Friday beforehand and it was a lot of fun! I went as wrestler Kenny Omega and Chris got a Lego brick costume; it was hilarious to watch him skate in that!
Family and community stuff | My sister is a senior in high school now (!!!!!) and had her Senior Night for band. She's captain of the color guard. We walked on the field for one of the final games/performances. It was bittersweet! She's growing up so fast ugh. I also have my voting selfie! I'm bummed my town didn't pass the library expansion that they desperately need, but the vast majority of my candidates won. Thank you, blue Connecticut. Sadly two of my local candidates didn't go through because they were democrats in some of the red towns. 🙁
Chris's birthday surprise and hanging with friends | Chris's birthday was the day before my friends' wedding, so we weren't able to do much. We went out to a skatepark, ate dinner out, and then hung out at home. I worked together with one of his friends to get a group of the guys together to go skate at this indoor skatepark in MA and we weren't able to pull it off until this past Friday. I was planning on driving them all there but four friends came instead of three (woo!), so I had a relaxing night in. He enjoyed himself SO much and I'm really glad I was able to pull this off for him. The next day, my friend Brittany came over and we went out to dinner for Mexican and margaritas. It was great to catch up and chill with her.
---

TV Shows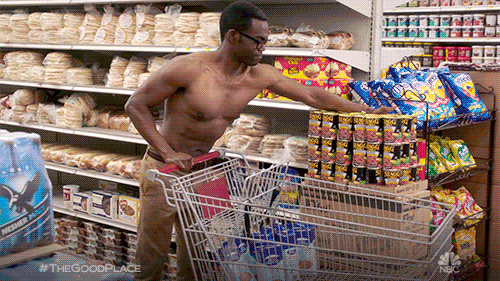 The Good Place | This show gets better and better, and more and more intricate, with each season. I don't even know how to describe it but I hope you guys are not sleeping on it still. The characters are amazing and they somehow find a way to keep this premise going, even when things get crazy and you think it'll be over. I'm watching the current season as episodes air right now and am so happy I caught up on this masterpiece. The first season was good but I didn't find myself actually laughing out loud. The following seasons – totally different and LOL-worthy.
Movies
Mid90s | Chris is a skateboarder, as you all know, and this movie was at the top of his radar. We wanted to go on his birthday but we were wrong about the release date, so we went the following week. We both really enjoyed it! I think it was short and bittersweet, but a really nice story. Also the lead actor is an adorable lil baby.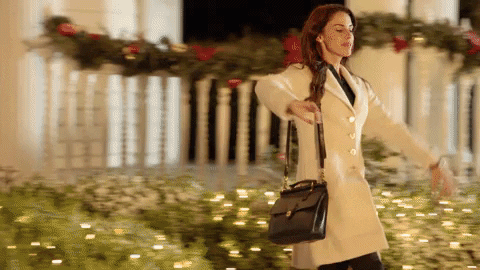 Hallmark Christmas movies | Yep. I've been recording these as they premiere. So far, I've watched a few while I get ready for work in the morning. They're good background noise for when I'm half-focused on what's happening. I've watched 3-4 by the time this posts and it's been awesome. I keep telling myself to save them for later (December) but I know my movie plans are currently overloaded already. May as well enjoy a headstart!
Wrestling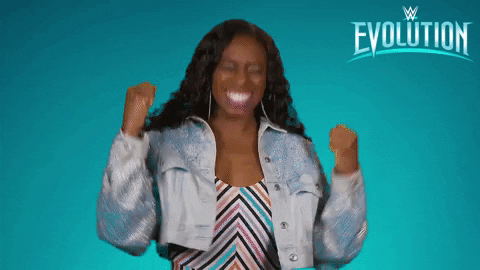 Evolution | I could go on and on about this (and how annoying WWE is right now with the Crown Jewel stuff and more), but I won't. I loved this all-women's wrestling PPV so much. Every match was wonderful and special in its own way. I was happy with most of the results, minus the Mae Young Classic winner and the NXT Championship results.
Podcasts
None actually! A lot of the same stuff as usual.
Music
Christmas music | I start listening to Christmas music (mostly casually in the background at work) during the week of Halloween. It makes me happy so I don't care about your rules, okay? I have a go-to Spotify playlist with specific songs I like and I alternate in some Pandora stations too.
---

Food & Drink
Egg muffins | I started making these egg muffin cups again for breakfast because it's easier than having to cook eggs every morning. The best thing is that you can add whatever you want – veggies, cheese, meat, etc. – and eat them plain or in a breakfast sandwich. This time around, I added peppers, onions, and cheese, which meant they were zero points apiece. I find that mixing together 8 large eggs with the toppings and a splash of milk will equate to 12 muffin cups. I cook them for about 25-30 minutes at 350*.
Flatout pizzas | This is a popular Weight Watchers meal option because these Flatout wraps are 2 points apiece. I decided to get creative for dinner and made three different pizzas for us to split: pepperoni, eggplant with veggies and feta cheese, and buffalo chicken. They're super light and crisp the first night but don't make for great leftovers, FYI.
Taco pie | I was going to take a picture but honestly it's not the prettiest food! All you have to do is cook up taco meat (with seasoning and beans/veggies of your choice for tacos!) and fill it in a premade pie crust. Sprinkle shredded cheese on top and then bake at 375* for 20 minutes. Let it sit for a few and top with lettuce, sour cream, and salsa. It was SO easy and so good. I'd recommend mixing a bit of cheese in the taco meat also because it'll stick together better when you slice it.
Trader Joe's Mandarin Orange Chicken | The one thing that sucks about where TJ's is located is that I realistically can only shop during or after work… and I hate shopping with everyone else at 5 PM. I hardly ever get to buy frozen food and it's SO GOOD. We finally tried the orange chicken and holy shit it was wonderful. We had it for dinner over rice and broccoli, and then leftover chicken in wraps with slaw veggies.
Breakfast options | I had my last egg cup the other day, in the top of that picture, and then added two different combos for my bagel. I use the Trader Joe's mini bagels for breakfast – one with pumpkin cream cheese while I still can eat it and the other one with smoked salmon and Laughing Cow garlic and herb cheese. SO GOOD.
Purchases
Happy Planner for 2019 | I decided to make my planner decision the easy way – investigating the Happy Planner options at Joann's and buying one. I got the "socialite" planner because it was the cutest and had some wiggle room when it comes to the interior boxes. Usually I like to do the AM, PM, evening thing, but sometimes I just don't need it. I should have daily to-dos in the top box, etc. I also got smart and already pre-decorated all of the monthly calendar views with seasonal stickers I purchased. I get so lazy when it comes to decorating planners that I didn't do it at all in 2018. I will probably decide the best layout for planning-related stickers (like to-do list boxes and other bill-related stuff) at the beginning of the new month and make those layouts ahead too. I just get sick of it but I do love how it looks! I also bought a calendar extension, since I need this planner to start next month, as well as extra note paper and meal planning half-sheets. I'm so excited to also use this for blog-related stuff and reading notes! It's just a lot easier to keep track of everything in one planner instead of two.
Makeup palettes | I've gotten back into eyeshadow lately and my bank account hates me. However, I did buy these two on sale!! I got the BH Cosmetics Royal Affair palette when it was $10 from Ulta and the Morphe Fall into Frost (35F) palette when it was on sale for $15 (and became less with the coupon). I need to start waking up earlier though if I'm going to keep spending 10 minutes extra on eyeshadow!! UGH.
Around the Blogosphere
My TBR Cart @ Girl in the Pages | I've been loving the cute TBR carts all over the internet lately and I'm determined to get one. I've actually been looking for something to keep on the side of my bed that I can both use for storage AND wheel closer to prop my iPad on when I watch shows in bed. My current setup is garbage. I hope to snag one of these soon!
Winter Blog Post Ideas @ It Starts with Coffee | I love reading blog post ideas! I tend to go through waves of inspiration but it's never consistent. I'll write and schedule 5 fun posts in a row and then draw a blank for weeks. I hope to do a few of these in the coming months!
Throne of Glass Series Recap @ Reviews from a Bookworm | I am always looking for series recaps because I have the worst memory. This is an AWESOME chapter-by-chapter summary of the ToG series! I hope to finish it off… someday… and will definitely refresh my memory on the previous book here.
How to Have a Seasonal Personal Mini-Retreat @ Gimme Some Oven | I've enjoyed this blog and her recipes for a while, but always appreciate a good personal post too! Ali explains how she schedules time each season for a "retreat" in a nice, quiet place, where can get away and reflect. A good practice!
---

Last Month's Goals & Progress
1. See 2 more friends | PASS | I saw a bunch of friends at the wedding last month, had dinner with another friend that I haven't seen in multiple years, and have hung out with Chris's friend group a bit too. Yes, these are different people than I planned when I wrote this goal, but it's fine! I'm also seeing my high school English teacher that I grew close with for dinner next week!
2. Start preparing for Christmas ASAP | PASS | I've listened to the music, started watching movies, gathered the decorations (minus our fake tree, which is fine because we might not need it this year), and am ready to go. I probably will keep my autumn stuff up for another week at most, but will definitely get decorating right after Thanksgiving!
3. Analyze and make a budget again | PASS | I got an old budget spreadsheet up and running for No Spend November and it helped quite a bit. I think I will continue using it next year, unless I get in the mood for YNAB again. I hope to buy that in January. Either way, I passed!
Goals Until Next Time
1. Watch most of the holiday movies on my TBW list | This is a bold goal, but I want to do it. I have to get ahead on some of these before mid-December, otherwise I'll never watch them all. I've been starting with the Hallmark movies as they come out and that helps.
2. Participate in 1-2 local holiday events | I've seen a lot on Facebook lately for local Christmassy events, like tree lighting and shopping at Old Mystic Village. I definitely want to participate in something this year now that we're back in CT with friends and family.
3. Go hiking | The weather has been so iffy and it sucks. Every weekend, when we want to get outside, it rains. I want to check out a local trail/state park at some point before it gets too cold to get out there! We have plenty of options nearby and some are even paved.
What's Next
This weekend, we're going out to dinner with Chris's family to celebrate a bunch of birthdays. That night we're also going to be dog-sitting for my mom and stepdad, which is excellent. We have Thanksgiving and other family visits to take care of before the end of November, plus holiday decorating! The beginning of December will involve a wedding dress appointment for Chris's sister (!!!) and a few other things I keep forgetting about. Damn, I really need to pull out my December planner ASAP and start writing things down!
---
Talk to meeeee! What's new?
Related Posts