Ten Facts About Me & Non-Bookish Things I Love
Top Ten Tuesdays are hosted by The Broke and the Bookish, where we make lists of our top ten books (or something else!) based on that week's prompt. The topics are provided ahead of time and can be found here. Book links bring you to Goodreads or tmy review.
I absolutely loved Lindsey's post for a TTT a few weeks ago about the things she loves aside from books, and that's kind of what inspired me during my post today. I have a lot of bookish facts about me and confessions that I've posted before, so I want to switch into something more personal! I think this will be a combo of things I love and things about me. Get readyyyyyy.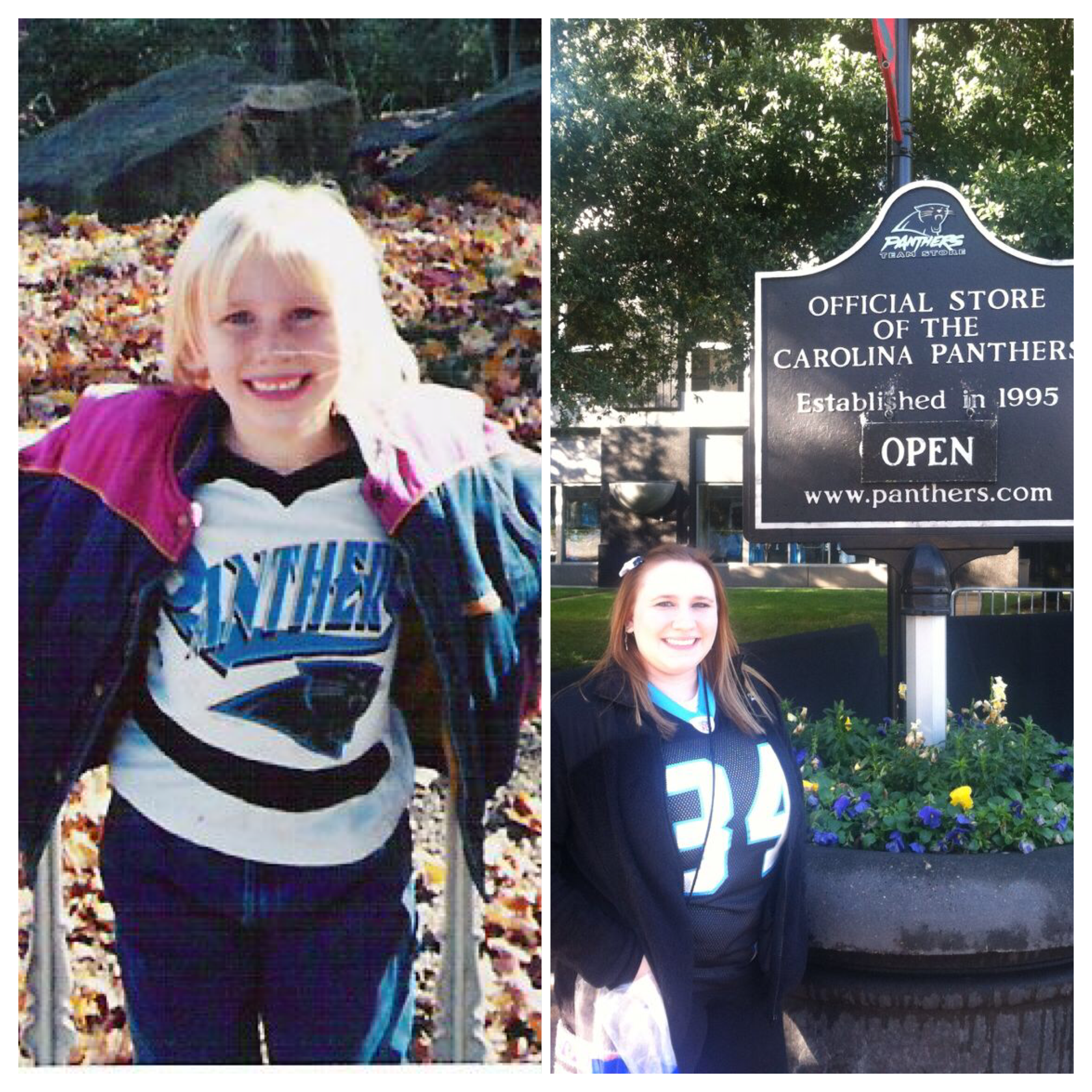 My number one favorite thing. Football is really my biggest hobby and I think I've made that abundantly clear by now. I picked the Panthers back when they joined the league and I was only 4 years old. At that time, I wanted my own team instead of following my parents and their teams (Raiders and Cowboys, respectively), so I chose a new team. I've stuck with them through the good and the bad, and that'll never change. I finally went down to Charlotte to see a game in person in 2013 then again in 2015. Chris and I definitely plan to make this a yearly trip (at least) because it's an amazing city and an even better sports team 😉
The offseason (right now) is a terrible time and I'm forced to think about the existence of other sports. I generally like basketball and sometimes watch baseball, but that's really it. Football season is my absolute favorite. There's no better feeling than being in your home stadium cheering the team on with a bunch of like-minded people.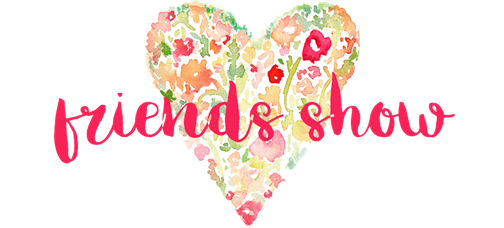 I put a gif from Friends in pretty much all of my book reviews so that gives you a bit of an idea. I once cried about how much I loved this show (granted, I was drunk at the time) and generally refuse to talk to people about it. I'm very protective over this show! It annoyed me so much when it started airing at night and on Netflix because NO ONE UNDERSTOOD HOW MUCH I LOVE IT. Posers! *nose in the air*
When I was way too young to watch it, I'd tell my mom I had a stomachache at bedtime and she'd let me try to sleep next to her on the couch. Clearly she never noticed that I only did this when Friends was on. This show has gotten me through both terrible and great nights. It's known to be the only thing to cure a bad mood or a rough night. Even when I would be so stressed from studying for finals and needed sleep, I would NEED to watch at least one episode before bed. It's the best way to wind down and relax. It still makes me laugh like no other show ever has or will, even though I've gone through the seasons waaay too many times to count. I just finish the last episode and start all over again!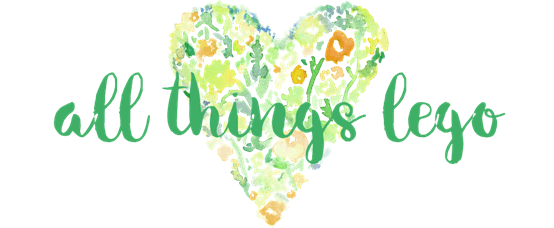 My boyfriend really got this hobby going for us. He started with one set and the rest is history. We have more Lego in our apartment than books or anything else. We both collect and build sets but we also work on MOCs (my own creations). This is just when we think outside the box (literally) and build whatever. I've built a Disney Princess apartment building, an Olaf summer scene, and helped Chris with countless others. He builds all sorts of cool stuff out of Lego. I'm not nearly as into it as he is, but I love talking about it and collecting. We track the new sets coming out, plan which ones we want, and buy other bricks to build MOCs. We even went to Brick World Chicago last year for the conference. It was a total blast – like BEA or ALA but for Lego nerds 🙂 We've also been to a few Brick Fairs (New Jersey twice and New England once). We're in a LUG (Lego User Group) in Connecticut that meets monthly and is a lot of fun too!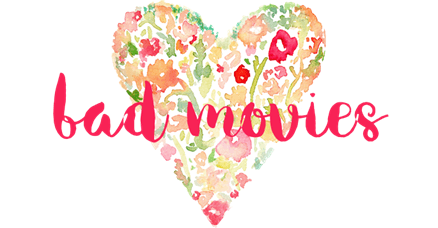 I definitely love movies in general, but there's just something about bad movies that draws us in. As I recently talked about, we love seeing the movie then listening to the podcast How Did This Get Made? It's so fun to make fun of bad movies and seriously wonder: how the hell did this movie get made?? It all started with The Room, the greatest bad movie of ALL TIME. One of my favorite movies that isn't really bad but is kind of bad is Wet Hot American Summer. It's an inside joke with all my friends and such a perfect movie. It has countless famous comedians and actors/actresses in it. It's ridiculous and hilarious, but you have to have a very specific sense of humor to like it.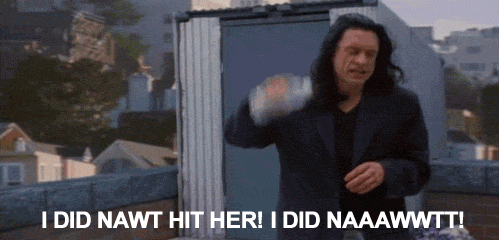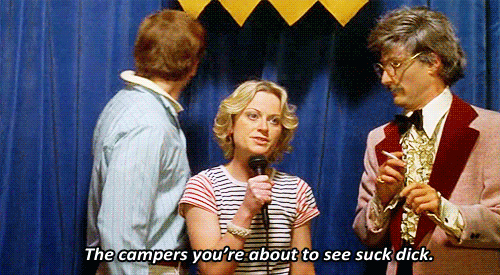 I was going to be more specific and talk about how much I love certain foods, but I wanted to mention just how much I love going out to eat. I love meeting friends for drinks on a patio, I love trying new restaurants, and I love the comfort of old favorites. If I could go out to eat for every meal and not get fat or become broke, I totally would. There's just something so fun about it to me. My favorites in general are Mexican food and pizza. I'm a huge fan of getting pizza as takeout instead of eating there, but I love Mexican restaurants so much. Free chips and salsa = the love of my life. I could talk about these foods foreeeeever but I won't bore you with that.
Some of my favorite foods, both at restaurants and at home? Glad you asked: Chris's mom's homemade egg rolls, chips and salsa anywhere, pizza and wings from New England Pizza, my mom's chicken caesar salad, my dad's jambalaya, combo platters at Mexican restaurants, lobster rolls and other seafood in general, Volcano Chicken from Sawadee Thai Cuisine, crab rangoon from anywhere, garlic & herb pub cheese and crackers, Crunchwrap Supreme from Taco Bell, and sushi.
I don't actively seek out new music (ever) and generally avoid the radio. There are a few exceptions I may make for certain artists, but you won't see any one of them in my list of "favorite artists." I generally prefer older music from the 60s, 70s, 90s, and early 2000s. My favorite bands are all classic rock bands (Led Zeppelin, Lynyrd Skynyrd) or the wonderful boy band NSYNC. I've talked about this before but I'll reiterate them here. You can also listen to my Spotify playlist of some of my all-time favorite songs.
Led Zeppelin – Lynyrd Skynyrd – NSYNC – Blink-182 – Death Cab for Cutie
Nirvana – AC/DC – Steve Miller Band – Queen – Allman Brothers Band
Taylor Swift – John Mayer – Vampire Weekend – Atmosphere – Aerosmith
Michelle Branch – Good Charlotte – Tech N9ne – The Rolling Stones – Backstreet Boys
Lots of my friends talk about scouring Spotify for new music and artists but I am just not one of those people. I'm stuck in my ways. For me, music was just made better back in the day. I love all of the old classic rock songs I can hear on some radio stations. My parents and I listened to it exclusively when I was a kid and I just love it.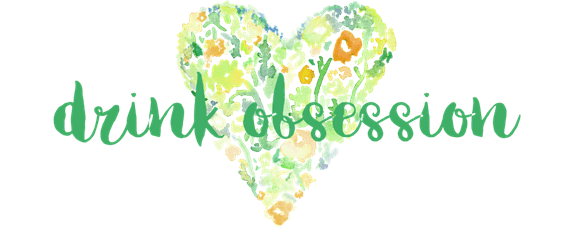 This is kind of a weird thing but I love drinks of all kinds. I have a tendency of getting obsessed with certain ones too. It's kind of my downfall; I know I could never cut certain things out for diets. I was going to put "coffee" or "slurpees" here by itself but I realized I love too many drinks to limit myself like that. I always start my day with a coffee of some kind. Oddly enough, I'm not super picky about it. I also love slurpees WAY too much. My friend and I would go out and get slurpees almost every day during the summer. The best ones are from Cumberland Farms and they're only 70 cents or something. I really need to get back over there this summer…Some of my other favorite drinks include smoothies, margaritas, Dr. Pepper, Vanilla Coke, Simply Lemonade (Raspberry), raspberry hot chocolate, and milkshakes.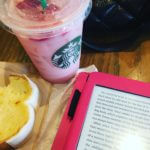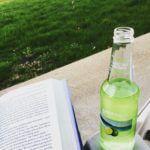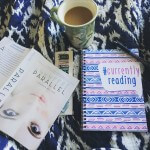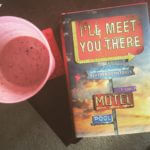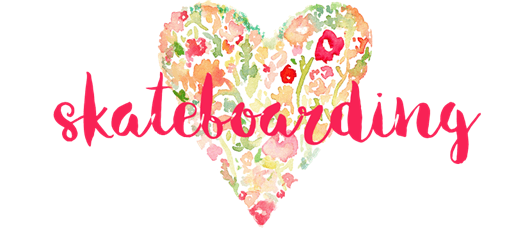 This is a more recent obsession for me. I've always loved skater boys. My current boyfriend and my ex that I dated for a long time in high school are/were both skateboarders. It's just my favorite thing to watch. I love their clothes, the way they can go around like it's the easiest thing in the world, and skate culture in general. Chris and I have become obsessed with King of the Road on Viceland, which is basically if Jackass met up with skateboarding and went on a road trip. There are three teams with skaters for each brand (Toy Machine, Chocolate, and Birdhouse) that travel down California and have to complete skateboarding (and other sometimes gross) challenges. I love it because it's just so FUN. I love the skating and the camaraderie of all of it. My favorite team is Chocolate and I hope they win. KOTR has been going on for years via Thrasher Magazine but old episodes are on YouTube. This is the first TV year and it's excellent because they play up the personal stuff almost equally to the skateboarding. It's fun for someone like me who can't skate and just appreciates it. We plan to go back and watch the older seasons online once this season ends too. I love sitting at the skate park while Chris goes around. It's not the cleanest place to sit and read a book but I'm totally okay with it. I like following Street League and Dew Tour; hopefully some of those "live shows" come around sometime soon!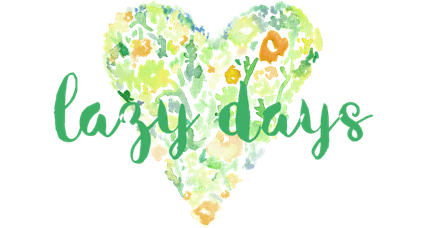 Bottom line: I'm lazy. I don't know how else to describe myself, to be completely honest. My perfect day involves taking a long time to get ready and relax around the apartment, have a coffee on the back porch, hang around at a nice pool for the daytime (reading and floating), and then getting in comfortable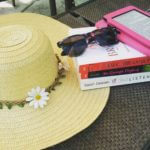 e clothes for a movie at home. For me there is nothing better. Toss in some ice cream or something and that's a perfect day. In the winter, my perfect day looks similar except add in comfortable clothes ALL DAY and Christmas movies. There's something so perfect about watching the snow come down (especially if I don't have to work!) and being lazy all day. Chris and I relax at home quite a bit during the week especially. We may go out and do something a few nights a week and definitely on the weekends, but we are lazy people in general. Chris can sit and play his video games while I read on the couch. Or, we sit down and watch a couple of bad movies.
This is a hobby that comes and goes for me. There are some times in my life we're I'm obsessed with it and spend waaay too much money. Eventually I find stuff I like and stop buying more. That's the best time of year because I can be cheap. When it comes to foundation, I like to stick with what works. I won't mess around with new ones unless I have to. I finally figured out the right way to do my skincare and makeup to make sure my oily skin doesn't flare up for a while. I talked about what I recently used in a Five on Friday post, but you can see some images here too in case you're lazy 😉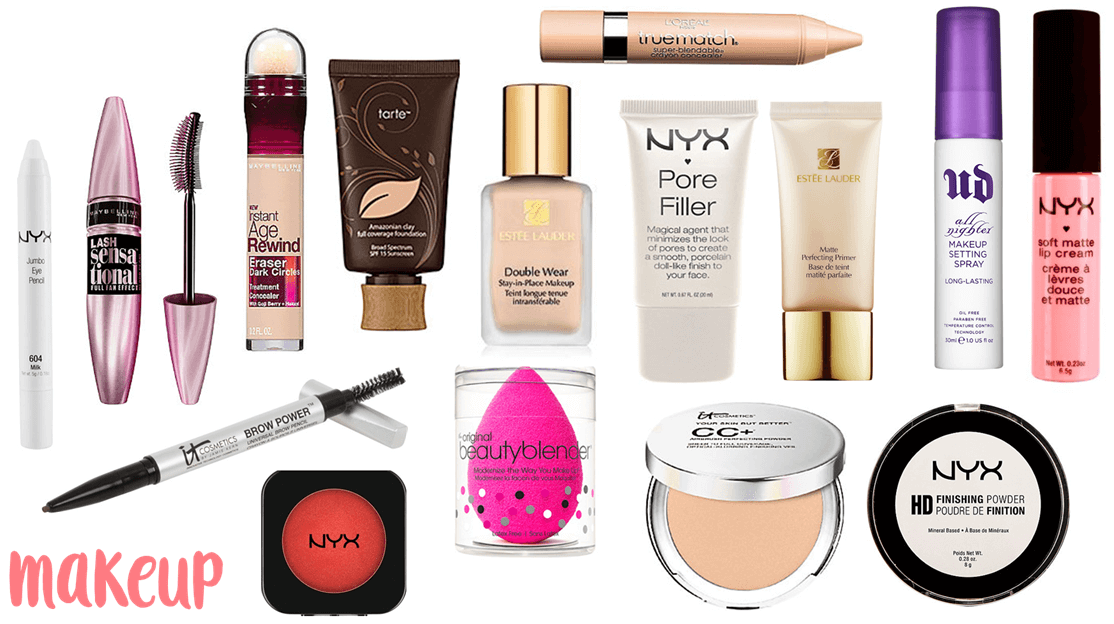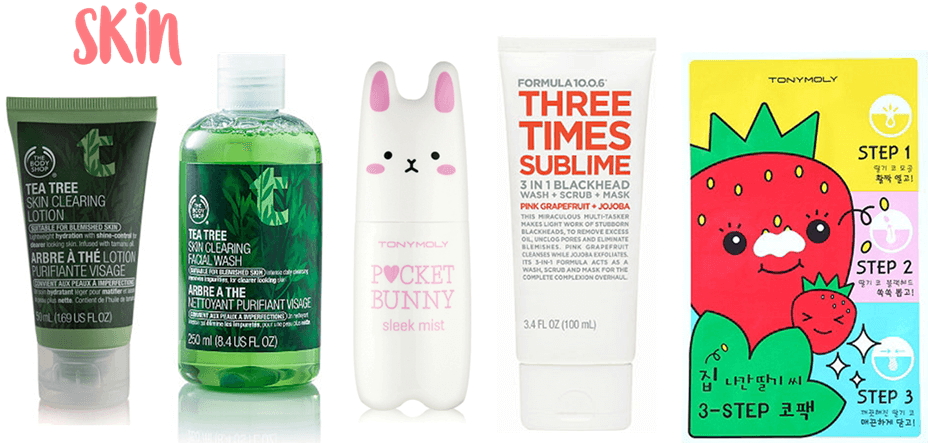 ---
Lightning round!
I follow the super fun lifestyle/sporty blog Venus Trapped In Mars, and really loved this post from a while back. She did the whole ___ over ___ thing. You know, debating the age old questions of cats or dogs? spring or fall? etc. etc. (aka This or That) It looked fun, so I am sharing some of the ones she did (and am adding and changing some to fit myself and bookish things!)
Jeopardy over Wheel of Fortune
Instagram over Twitter
Chips and Salsa over Dessert
Rugrats over Doug
Family Guy over South Park
Pink over Yellow
Coors Light over Bud Light
WordPress over Blogger
Soda over Water
Harry Potter over Hunger Games
NFL Opening Day over MLB Opening Day
Texting over Phone Calls
Roses over Tulips
Night In over Night Out
Skiing over Swimming
Dog over Cat
iPhone over Android
Pop over Country
Rap over Country
Dresses over Jeans
Bagel over Donut
Netflix over Hulu
Britney Spears over Christina Aguilera
Pizza over Burgers
Boston over New York
Coffee over Tea
Printed Book over Audiobook
NSYNC over Backstreet Boys
Physical Book over E-Book
Ranch over Bleu Cheese
Friends over Sex and the City
Lobster over Oysters
Beer over Wine
Window Seat over Aisle Seat
Coke over Pepsi
Peyton Manning over Tom Brady
Buzzfeed over The Chive
Spender over Saver
Chipotle over Moes
Steph Curry over LeBron James
Vanilla Cake over Chocolate Cake
Flats over Heels
Cap'n Crunch over Fruity Pebbles
Louis CK over Jim Gaffigan
Amy Poehler over Mindy Kaling
M&Ms over Skittles
Butterfinger over Snickers
Sausage over Bacon
McDonald's over Burger King
Chicken over Steak
Related Posts