---
Bookish Confessions
I've been keeping this draft going for quite a while because I've been thinking of all the different book-related "secrets" I keep. These can be things that aren't realllly secrets because I've spoken about them before occasionally, but sharing them here can still qualify as a confession, right? Right. Other things I haven't discussed with anyone before, so I'm definitely curious to hear your thoughts on them! So without further ado, here are six bookish or blog-related confessions I want to share. Everyone should start the New Year with a clean slate, amirite?
---
My reading history is spotty.
This is pretty much the one thing I've discussed before, but I feel like I should clarify a little bit. I was a HUGE reader back in elementary school and middle school. I used to go to the library multiple times a week with my mom and get countless books. Over the summer when my sister and I were bored at my nana's house, we would walk down to the library and read all day in the sun. It was glorious. My reading in high school definitely continued, but dropped off a bit. This became especially true when I got my license. I was never home, and when I was, I was watching TV or immediately going to bed. Most of my reading (okay, probably all of my reading) happened right before bed for an hour or two. I did a good job of keeping up with the book series' I was reading, but I definitely bought less books and went to the library much less. This got even worse at college. I convinced myself that I wouldn't stop reading for pleasure during college – I was going to defeat the norm! I headed off to school with a literal crate of books I planned to read. Guess how many I read by the end of Freshman year? Half of one. (I DNFed it, actually. Not because of lack of time, but because of lack of interest. So there's that at least.) I did a decent job of reading during summer breaks though, primarily because of my hour-long lunch breaks at my internship, so that felt good. After graduating college, I finally had more time to read… hence this blog! Hence the crazy amount of reading I did last year! Hence the crazier amount of reading I plan to do this year! Regardless, at least I can say I've always been some kind of reader.

---
I am a creeper.
A long time ago, I saw Jamie's posts about how she is a major creeper on what books people are reading in public and talking to people in bookstores. Same, girl, same. Except my creepiness is a little creepier, in my opinion. I have a problem. Here are the ways in which I lurk on the book blogging community and/or times I get frustrated because TELL ME MORE:
If someone mentions a book they're interested in reading and someone replies "I'm reading that one right now!" … my reaction is usually "…AND????"  I want to know what you think of it! I'm glad you're reading it and replied to let that person know, but c'mon telllll meeeee if you like it or not! "I'm reading this one right now and loving it so far!"  See, that's only 20 more characters!
If someone updates their status on Goodreads with just the page number or percentage, I have a similar reaction. Well, what do you think?? Loving it? Hating it? Laughing? Crying? Is the main character kickass? Is the main character a dickhead? Lmk.
If your blog has an About Me section, you can be assured that I've read it. Honestly I probably even forgot I read it and have read it more than once. I'm not sure why, but I'm a big fan of knowing about your life beyond blogging. Without seeming like the lurkiest lurker ever, I'm curious about your job. Where you live (not specifics, of course – I'm not THAT creepy). If you have kids and/or are married. Etc. I like the personal stuff! It's nice to get to know the people I follow.
If I'm in a bookstore, it is VERY hard for me to not creep on what literally everyone is holding in their hands and/or looking at on the shelf. I constantly resist the urge to blurt out my thoughts on the book in question. If it's a book I feel very strongly about, I will persuade you to buy it. Looking at you, lady-holding-Gone–Girl-that-I-once-scared-the-shit-out-of.
If I'm in a bookstore I will also stronglyyy resist the urge to whip out a sticky note pad and make notes on books. "READ THIS if you want to feel fluffy and warm and perfect." (That one's for Anna and the French Kiss.) "DO NOT READ THIS because it's stupid and overhyped and the characters are boring." (That's for We Were Liars.)
If I follow your blog, I have definitely read many old reviews of yours and will probably comment anyways because I am just that crazed. I am a sucker for the "Similar Posts" section of blogs, man! Yes, I do want to read ALL of your two-star reviews because you're funny and snarky and I like your style! (This goes out to Debby.)
---
I used to rate all books in a series the same.
Yikes. This one makes me cringe now. I was BIG into series back in the day (and still do enjoy them). I got my Goodreads account back in 2010, when I was in the middle of a few series. I was finishing up Gossip Girl, working on Private, and still cranking through Pretty Little Liars. I would finish a book, give it five stars because it was one of my favorite series, and move onto the next. This is a major reason that my average rating on Goodreads is skewed so high. I always rated all books in a series the same (high) rating because I liked it! Gossip Girl really doesn't deserve five stars, but that's how I've always had it done. WHYYYYY. Now that I blog, I've noticed how obvious it is that some books in a series are just BETTER than others. I need to go back through Goodreads and do some re-rating, but I have literally no idea what to even rate some of them. How am I going to remember if Gossip Girl's fifth book was better than it's third???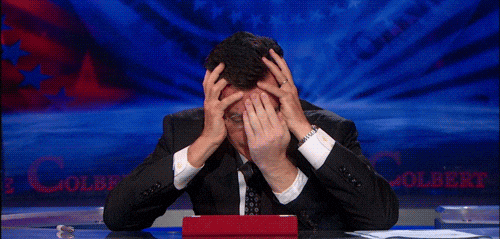 ---
I write reviews immediately after finishing the book.
I am constantly wondering how people operate any other way. Every time I see a blogger tweet about having so many reviews to catch up on, I can't help but feel lucky that I clearly suffer from short term memory loss. I have an issue with remembering almost anything from a book after I finish it. If I don't spit out my thoughts immediately after, I'll lose just about everything. That's also why I've become a big note-taker when I read. I could absolutely love a book and think a variety of smart and funny things about it while I read and then have ALL of that go out the window when I close the book. I, in no way, would be able to be a book blogger if I didn't write my reviews right away. Waiting a day or a week or a MONTH before writing a review??? By then I'd be lucky to remember the main character's name.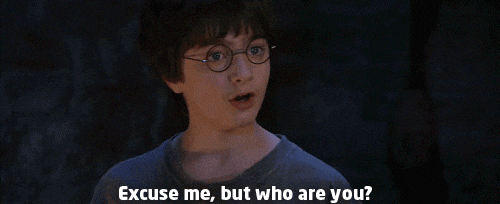 ---
Sometimes this all feels pointless.
I really enjoy reading and blogging and connecting with others, but sometimes I just feel like… I don't matter. This sounds probably very depressing and/or morbid, but I can't help but wonder if anyone would care if my blog disappeared. I am very happy with doing all of the blog THINGS that I do but I wish there was some more interaction. I know my blog is still under a year old, so I shouldn't put too much pressure on myself, but I can't help but feel like my blog doesn't matter much. So, shout out to all of the people who make me smile regularly with a comment or a tweet! You guys make it worth it. I can't help but feeling lame in a sea of awesome blogs.

---
I have very mixed feelings about ARCs.
I absolutely love the idea that I can read a book before it comes out and in turn help the author with some promotion. Publishers are VERY cool for making this a thing. This is probably why I request too many ARCs that sound moderately appealing and then hate myself if/when I get approved. I've never gotten approved for an ARC of a book that I am literally dying to read. I only have gotten approved for books I randomly saw on NetGalley, thought they sounded interesting, and decided to send a request. I'm never in the mood to read the eARCs I end up with! I've decided to limit myself to only requesting books that are on my Goodreads to-read shelf BEFORE I log onto the website. However, I do have a major case of ARC-envy. This kind of rolls into the previous confession, but I am so jealous of people who get books randomly sent by publishers. The physical ARCs are the ones I die over. I received one surprise ARC in the mail and now I am a crazed mail-checker, hoping for more. I get so jealous of people who get books I'm dying for (like Things We Know by Heart and A Court of Thorns and Roses). I am, however, not jealous of the random surprise books some people get that they've never heard of before and/or have no interest in reading. See, MIXED FEELINGS.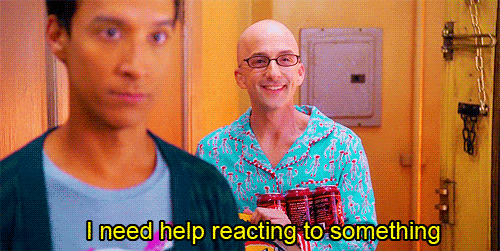 ---
Thoughts, folks? Are you a creeper like me? Do you have a love-hate relationship with ARCs? Do you have a lot of reading- and rating-related regret, like I do?
Related Posts