This post is one of three in the Impact of Book Format series I'm starting on the blog. You'll see how I feel about ebooks, physical books, and audiobooks over the course of three Wednesdays.
I'm a huge fan of physical books. I know VERY few avid readers who don't love smelling a book and opening those pages up. There's no better feeling. I totally love my Kindle and my audiobooks, but I feel like nothing compares to the real thing. Regardless of how technology and the publishing industry evolve, I sincerely hope and believe that physical books will be around for a looong time.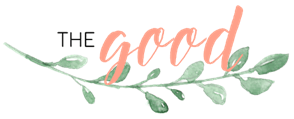 Cultivating a library of favorites
The biggest bookworm dream of mine (and countless other people) is to have a full library room. I've discussed my dream library in the past. I want it to have a full bed, so many colors, Christmas lights all over the place, shelves on every wall, and book-related art and knicknacks. It'll be a haven and I need it in my life… someday. Chris and I still aren't planning on settling down any time soon, so for now my library dreams are far in the future. I want to have a house someday with a full room just for books and bookish things. I want it FULL of books that I love (or at least like enough to own and take pictures of). A library with all of those things will be an amazing place to relax and read. I can't wait for that someday. Of course, that dream cannot be achieved without beautiful physical books.
Feeling that book in your hands
There is no better feeling than holding a book in your hands. It's just a fact. I love sitting down, getting comfortable, and opening up a new story I'm excited about. I can never compare that to the feeling of holding a Kindle. Sure, it's EASIER to literally hold a Kindle… but that doesn't mean I like it more! (Okay, sometimes I do, but whatever…)
BOOK COVERS
I am book cover-obsessed. I'm truly not going to even link you to all the posts, features, and discussions about book covers on this blog. Reading a book in another format means you almost never see the cover. I love looking next to my bed, seeing a book on the nightstand, and admiring the cover art. I need to see it and reading in other ways just doesn't do it. Audiobooks are a little easier because it shows up on your phone screen, but ebooks? You may not even see the cover once unless you choose to before you start reading.
What else are you going to Instagram?
I take a lot of ~what I'm doing now~ Instagram pictures instead of prompts or layouts. I just don't care to acquire all the materials for those pictures. However, having zero physical books to use in pictures feels lame sometimes! It's hard to get a good book cover image on your Kindle or iPad, so it's not fun to take pictures only using ereaders. I like having physical books to read (even if they're library books or borrowed books I don't own) so I can take the cozy pictures of me reading in bed.
Can't read in the dark
Sometimes I have three books going at once just because I need an ebook for bedtime. Once Chris falls asleep, I feel like a jerk for keeping the light on. Sometimes I just want to relax and get sleepy with the lights off, but it doesn't happen if I'm addicted to my physical book. My mom got me a book light recently and we added some Christmas lights to our headboard, so I have those two options at least.
They're not as portable
It's hard to carry around a hardcover book in your purse. When you're reading your Kindle, you can tote it around in almost any purse… or read using the Kindle app on your phone. I usually have huge purses and even still I'm not a huge fan of carting around hardcovers. Paperbacks are easier, but it's still not perfect.
Lack of space (and overpacking)
My biggest issue with physical books is the SPACE. They occupy so much of it. I'm not at a point in my life where I can have a library or even more than a few bookshelves. I have books scattered EVERYWHERE and it seems like I'll never work through all the piles. This is also true when going on vacation. You know the feeling. Determining how many books to take with you on vacation and inevitably overpacking? It's happened to everyone. I always think I'll read 5 books on a week-long beach vacation. The last time I went to the beach I read probably 20% of one book and that's it. So yes, on top of overpacking for vacations, I'm also overpacking my apartment with books.
Continuing to own certain books for no reason
I have SO many books on my shelves for no reason. I don't plan on reading OR rereading the book, realistically. Maybe I read it already and have no desire to pick it up again, but the cover is too pretty to get rid of. I have so much trouble eliminating books, even if I think I NEVER want to read it, because going out of print is a Real Thing that happens. I'm terrified that the books I get rid of will go out of print and SOMEDAY I'll decide to read it, if my interests change again. Regardless of my reasoning, I refuse to get rid of certain books. They waste shelf space and I don't want to look at them but can't pull the trigger on getting rid of them.
---
Overall, physical books will always have a place in my heart and on my shelves. I love owning favorite books… even if I'm just staring at them instead of rereading them. Covers make for great photos and eye candy. There's no better feeling than opening a book and feeling those pages.
Related Posts