This post is one of three in the Impact of Book Format series I'm starting on the blog. You'll see how I feel about ebooks, physical books, and audiobooks over the course of three Wednesdays.
Getting a Kindle was one of the BEST things for me, back before college started. I was so excited for it. I got one of the early ones that had 3G on it, because I knew I'd need it when I visited my grandparents in Maine (who didn't have wifi at the time). I used to vacation there twice each summer and a few other times each year, and I was always concerned with running out of books. This Kindle was my savior, to immediately order new ones if needed. I primarily use it now for egalleys and a few ebooks, but not as much as I used to. Today's topic is the impact of reading digital/Kindle books, compared to other means of reading.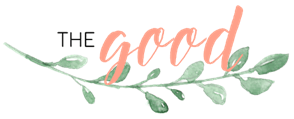 It makes me read faster
I really don't know what it is about reading on a Kindle, but I finish books so much faster! Am I the only one who experiences this?! I don't know. I just sit there and click-click-click onto the next page so much faster. Maybe the act of turning physical pages slows you down? I honestly am not sure what else to say about this because I can't think of a legitimate reason for why this is true. I just notice that reading books on my Kindle happens much faster than regular books.
Bookmarking quotes
I don't do this as much as I used to, but I love having the option to highlight quotes to reference later. I would never highlight in a physical book because UGH. I might use a page flag (temporarily, until I can write it down) but it's a pain in the ass to carry those around all the time. I like being able to just bookmark a passage or favorite quote, without damaging a book or needing an extra accessory to do so.
Having countless books in one place = lifechanging
Realistically, we could all just take our e-readers on vacation with us and probably not need to pack any physical books. (I don't do this – I always need at least a few physical options too!) I have soooo many books on there, I could be set for over a year if I ONLY read those. I love knowing I can immediately start something else if I don't have another book with me. It's so easy and amazing to have so many to choose from AND having the ability to buy more, right away, if needed. I sometimes start books I usually wouldn't start either. If I finish a book earlier than expected and still have more lunch break time, I might start my next book right from my Kindle. These spur-of-the-moment book choices can be really great sometimes. I'll read something unplanned and cross it off the TBR, even though I wasn't planning on it.
Saving my limited shelf space
Living in a one bedroom apartment full of books and Lego doesn't really lend itself to a clutter-free life. Chris and I have SO much S T U F F just sitting around everywhere. I'm trying to do a better job of curating my library with the books I really care about instead of random ones. I should only keep favorites, possible rereads, and favorite authors… at least for now. I used to be into the idea of physical ARCs but honestly? Gimme the egalleys instead. I would rather free up my shelf space.
Physical book pages <3
There is nothing better than the feel and smell of a regular ol' book. Most bookworms agree it can be an indescribable feeling to just HAVE a book. Look at it. Read from it. That's why I could never get rid of my real books and/or rely on my Kindle exclusively. I always alternate my reading so I'm either doing multiple types simultaneously (Kindle, ebook, and audiobook at once) or mixing it up in between. I'll always mix in regular books in between Kindle books.
I'm book-cover-obsessed
You know how much I love pretty book covers. I don't want to own just ebooks because I NEED to see the covers on my shelves. I don't get into bookstagram for a lot of reasons, but I hopefully will get more into picture-taking someday. I want to stare at the cute covers! It doesn't look good when you try to use a Kindle or iPad screen to show a cover in an Instagram picture. It doesn't work.
Not always the cheaper option
The thing that bugs me the most about ebooks in general is that they're not always cheaper than the physical copy. If I'm buying a digital book that doesn't even appear in person at my doorstep, why do I need to spend $10 on it?! I am HAPPY to support authors and their work, but I want the real damn thing if I'm spending anything more than $4.99 on the book. Even that is pushing it; I prefer to buy ebooks only on sale (less than $3). I just think a digital copy that costs nothing in terms of literal manufacturing should always be cheaper than the real deal.
---
Overall, I love ebooks for being able to read egalleys without taking up shelf space. Reading books at a faster speed for some reason. Saving money (usually). Having unlimited books at my disposal. The list obviously goes on and on, but nothing will ever replace REAL books for me. Thank you, Kindle, for being a trusty sidekick… but you'll never be my only option.
Related Posts