I always have grand plans to reread ALL THE BOOKS but it almost never happens. The only reason I had a decent amount in 2016 is because I binge-listened to A Series of Unfortunate Events, reread the first two books in the Secrets of my Hollywood Life series (each book in one day, because they're so short and easy!), finished my Harry Potter reread with book seven, and reread Before I Fall for book club. So, in other words, there were a lot of easy audios and quick 200-page books!
I mentioned in my 2017 Resolutions post that I plan to restart my Nostalgia Project by rereading and finishing off old series, as well as rereading more in general. I'm not sure what I'll complete for that project but I know I'd like to reread some of these old favorites in 2017. Here's my reread TBR!
---
I'll always fondly remember reading Anna and the French Kiss – and the two companions, Lola and the Boy Next Door and Isla and the Happily Ever After – because it was a part of the first blogging event I actually participated in, and brought me to some of my FAVORITE people. These books were such quick reads and incredibly adorable. I read all of them within three weeks the first time, but I'd love to read them back-to-back-to-back at some point in 2017.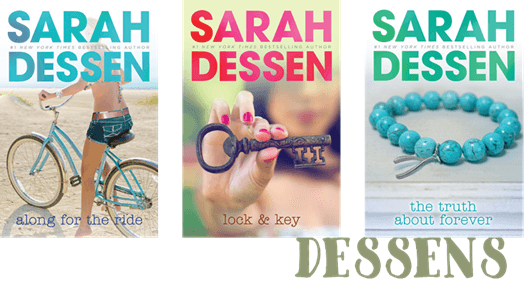 I started rereading Sarah Dessen books over the past two years, but kept saving some of my all-time favorites for "later." I'm not exactly sure what I was waiting for, but now I have them all to look forward to! I plan on doing some kind of summer/Dessen thing on the blog maybe, so I'd love to reread some of my favorites. This includes Along for the Ride, Lock & Key, and The Truth About Forever. We'll see how they hold up!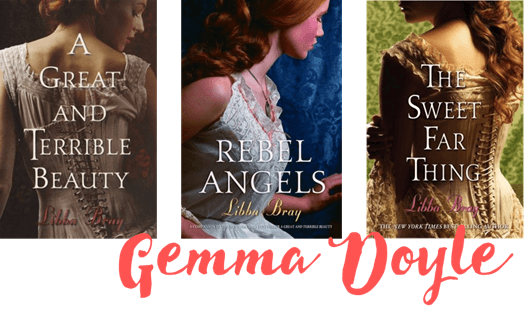 I read the Gemma Doyle trilogy back in high school and have honestly talked about rereading it since I started this blog in 2014! I really need to get going on this for 2017. I remember LOVING everything about it – Gemma, the setting, the magic… I just need it back in my life again.
Going even farther back in time, I read the Looking Glass Wars trilogy! I specifically remember reading this series in Maine with my family in 7th grade. I loved the Wonderland retelling vibes and keep getting reminded of these books when I read more stories under this umbrella. My dad got me all three books in paperback for Christmas (I had borrowed them back then) so I have them queued up for the reread.
---
What do you think? Planning any rereads for 2017?
Related Posts