Top Ten 2017 Debuts I'm Excited For
Top Ten Tuesdays are hosted by The Broke and the Bookish, where we make lists of our top ten books (or something else!) based on that week's prompt. The topics are provided ahead of time and can be found here. Book links bring you to Goodreads or my review.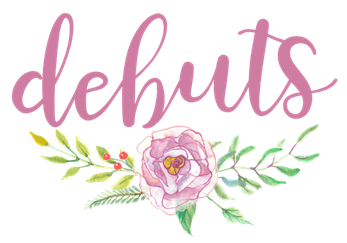 I have to be honest and say I do a terrible job about keeping up with debut authors vs. the authors putting out their sophomore novel vs. the people who have a million books out. I can only keep track of my favorite authors in my brain apparently. Because of this, I joined in with the 2016 Debut Author Challenge last year. It was fun to keep track of how many debuts I read… especially because I almost never intentionally read them because they were debuts! Jana creates a Google spreadsheet to keep track of the debuts for the challenge participants, so I decided to take a peek at her list to form the TTT.
You'll see that some of these books have definitely been featured on my blog before, while the majority of them haven't been talked about yet. I'm trying to include less contemporary fiction than usual too; I've noticed a trend for these where quite a few are mystery/thrillers. In any case, here are 10 books by 2017 debut authors that I'm looking forward to reading!

You Don't Know My Name by Kristen Orlando | I'm always a huge fan of the secret-teenage-spy premise, so this was added quickly to my TBR. It reminds me of a character from Gallagher Girls too.
Cold Summer by Gwen Cole | Usually historical fiction doesn't find a spot on my TBR (even though I like it in certain cases), but you can bet your ass it's on there when there's time travel involved.
Almost Missed You by Jessica Strawser | Honestly this doesn't sound like YA, but I'm totally including it because it sounds incredibly intriguing. I love all the secrets and big reveals it promises!
The Hidden Memory of Objects by Danielle Mages Amato | I love the idea that a girl can see her brother's memories by touching his belongings after he dies. SO GOOOOD.
Aftercare Instructions by Bonnie Pipkin | Abortion is always a taboo topic and it shouldn't be. I like that this focuses on the aftereffects of having one and how it impacts her life.
Related Posts