The Bookmark Lit Bulletin was created to wrap up each month and prepare for the next. I share my book haul, books I read and reviewed, posts I shared, challenge updates, and more from the previous month. I also let you know what may be coming up on the blog in the coming month. You can read past bulletins here. I recently split out my personal posts into the Lauren Lately feature, so this is a bit shorter!
---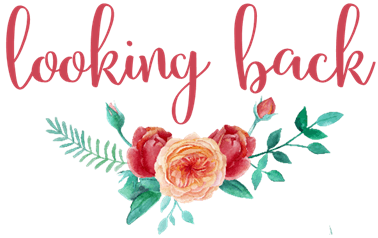 Of course I can't sit here and ignore December's highlights, just to share alllll of 2016 instead. December is one of my favorite months – and usually most hectic – so I wanted to still complete my standard Bookmark Lit Bulletin post to wrap-up December. My reading life was good. I did a lot of reading in December because (a) I wanted to finish my challenge, (b) I wanted to read holiday books, and (c) many books arrived from the library. I spent a lot of time reading and wanting to read for once, so that's a good sign for next year I think!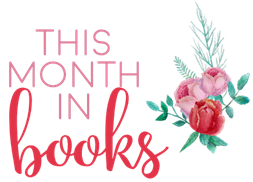 12 books read in December
11 new reads   •   0 rereads   •   1 DNF
3 books for review   •   9 released books
Breakdown:
4 physical books
1 Kindle/digital book
1 novella/short story
2 audiobooks
1 audio/physical mixed
3 review books
---
160 books read in 2016
144 new reads   •   16 rereads   •   6 DNFs
58% review or newer books   •   42% backlist books
52% books in a series   •   48% standalones
Goodreads Goal: 160 books | 100% complete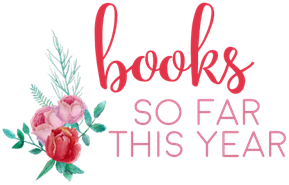 Average rating for books read in December: 3.5 stars
Highlights & Lowlights
Favorite
Disappointed
Pleasant Surprise
Hit the Spot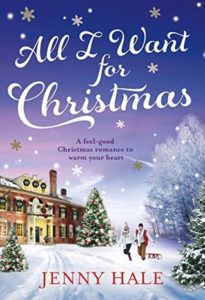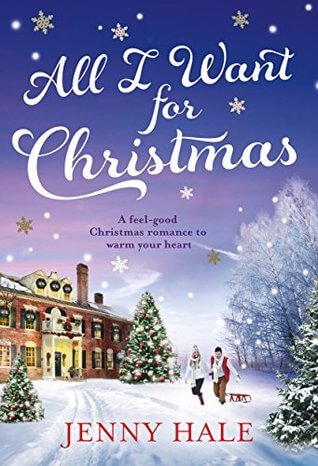 All of the books read this month:
Year-Long
Contemporary Romance Challenge
4 books this month
63 total read
300% complete
Debut Author Challenge
1 book this month
20 total read
167% complete
Backlist Books Challenge
5 books this month
39 total read
195% complete
Flights of Fantasy Challenge
3 books this month
26 total read
130% complete
Rock My TBR Challenge
1 book this month
18 total read
72% complete
Seasonal
Winter Bingo Challenge
Not YA Winter Street – Elin Hilderbrand
Alternative format Top Ten Clues You're Clueless – Liz Czukas
White cover Winter Stroll – Elin Hilderbrand
Nature on cover Snow Like Ashes – Sarah Raasch
Set abroad The Night Circus – Erin Morgenstern
Romance Season of Second Chances – Brighton Walsh
Blue cover All I Want for Christmas – Jenny Hale
Sequel Winter Storms – Elin Hilderbrand
LGBT Sometimes We Tell The Truth – Kim Zarins
Cover buy What Light – Jay Asher
Dec/Jan/Feb release Rise of Fire – Sophie Jordan
---

Reviews
Blog Posts

The Broke and Bookish Secret Santa // Emmah was my Secret Santa and I have no idea how she didn't spill the beans! I loved receiving from someone I know 🙂 She got me some of my favorite things – chocolate covered cherries, raspberry hot chocolate, an apple candle, and Panthers bracelet. She sent one of her favorite bad movies (you know I love bad movies), The Fifth Element, and a book I LOVE and wanted to own, Simon vs. the Homo Sapiens Agenda. She also did a handmade Deadpool ornament I put on my tree IMMEDIATELY.
Game of Throws Fantasy Football Secret Santa // We decided to do a secret santa for my bookish fantasy football group, and Sarah had me! She did a great job by grabbing the Broad City print and Rosie the Riveter ornament right from my wishlist. She gave me some of my favorite candies – Reeses Trees and Butterfinger – plus a Friends holiday card!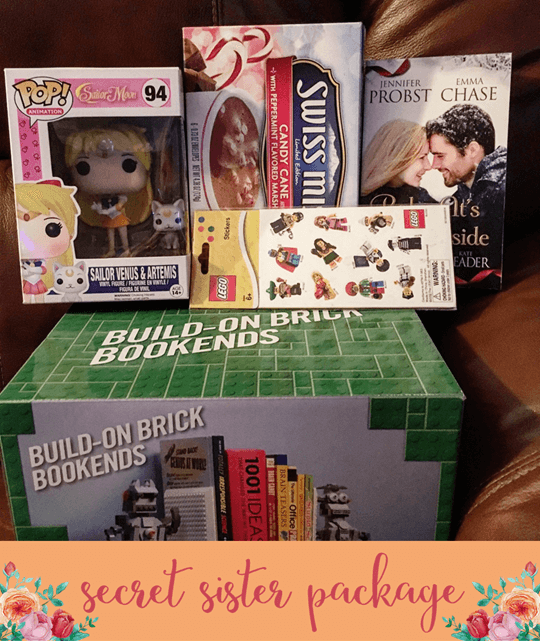 December Secret Sister Package // My secret sister is still killin' it each month. She sent a holiday romance collection I've been looking forward to reading called Baby It's Cold Outside, Lego sticker, a Sailor Venus (and Artemis!) Funko Pop, and buildable bookends! The peppermint hot chocolate was a nice surprise to; I love hot chocolate but never had candy cane… I loved it! It tastes SO GOOD.
Purchased eBooks // Adnan's Story by Rabia Chaudry, The Shadow Queen by CJ Redwine, The Breakup Support Group by Cheyanne Young, Season of Second Chances by Brighton Walsh, Girls & Sex by Peggy Orenstein, Empire of Storms by Sarah J. Maas, Pottermore Presents series by JK Rowling
Preordered hardcover book // The Secret of a Heart Note by Stacey Lee
Free eBook // Truth or Beard by Penny Reid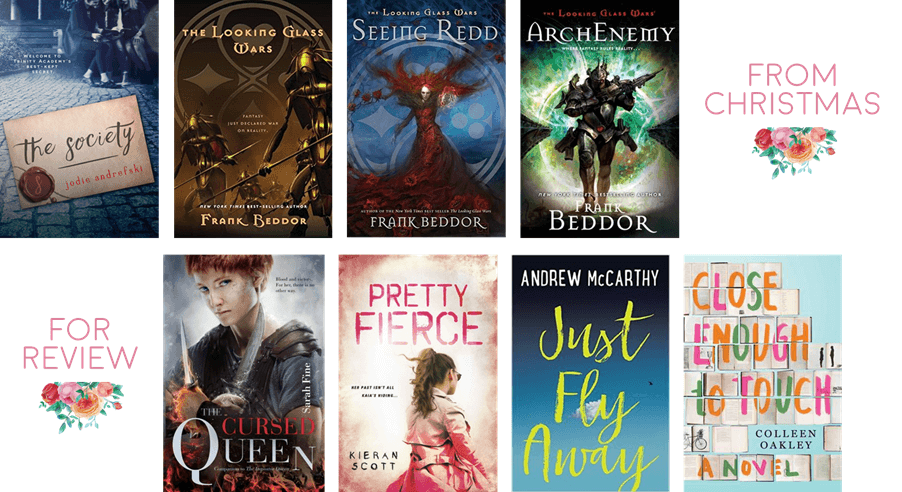 Christmas from dad // The Society by Jodie Andrefski, The Looking Glass Wars series by Frank Beddor
For review // Pretty Fierce by Kieran Scott, Just Fly Away by Andrew McCarthy, Close Enough to Touch by Colleen Oakley (egalleys); The Cursed Queen by Sarah Fine (finished copy)
---

✨ Check out my most recent personal life wrap-up HERE ✨

Life Happenings | Media Addictions | Goals | Favorites | Life Ahead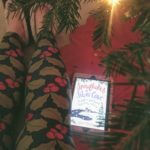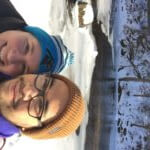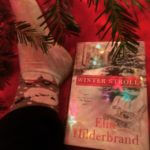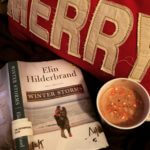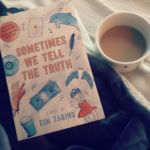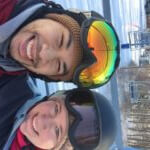 ---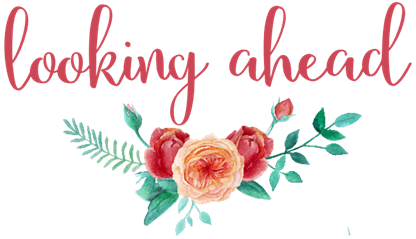 Top Blog Posts Coming Up
The Impact of Book Formats | I have a mini series coming up starting this Wednesday and continuing the following two Wednesdays. I'm chatting about the different book formats (audio, physical book, and ebook) and how they each can impact my reading – which make me read faster, which is more likely to be annoying, etc.
Bookmark Lit in 2017 | I have some small changes heading to the blog in 2017, so I want to lay those out! It's nothing major; I'm not closing up shop or anything. I just want to focus better and post a tiny bit less.
Why I Reduce My Goodreads Goal Each Year | I've actually reduced my Goodreads challenge goal each year since I started blogging. I want to talk a little bit about how book blogging has influenced my reading (and other hobbies), and why I like to reduce my goal and end up reading less.
2017 Release Reviews | I read a couple 2017 books very early (like in the middle of 2016) so those to reviews are finally coming up. And they ended up being two of my FAVORITE, five star, reads from 2016. You'll see glowing reviews for History Is All You Left Me by Adam Silvera and Caraval by Stephanie Garber.
Cover Love for 2017 Releases | I show off some of my favorite covers of books being released in 2017. Of course I have to start the year with some kind of cover-related post… or it just wouldn't be my blog, right?
Top Books on the TBR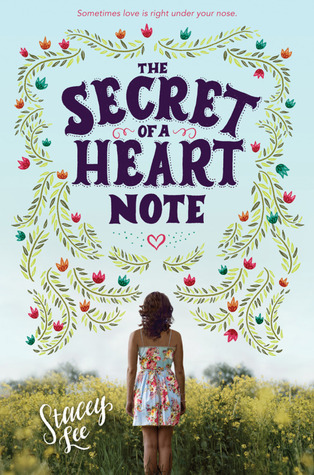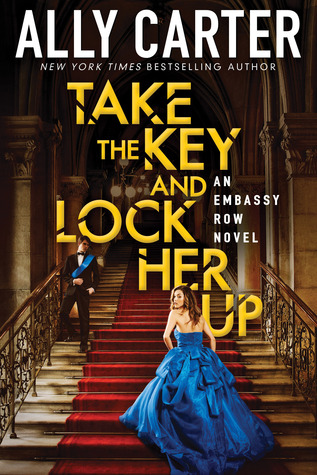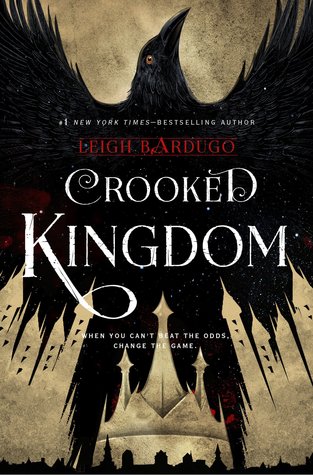 ---
How was your December?
Anything good planned for January?
Related Posts