The Bookmark Lit Bulletin was created to wrap up each month and prepare for the next. I share my life happenings, book haul, books I read and reviewed, posts I shared, challenge updates, and more from the previous month. I also let you know what may be coming up on the blog in the coming month. You can read past bulletins here and learn more about the feature here.
---

16 books read this month
Physical: 5 | eBook: 5
eARC: 2 | ARC: 1
Audio: 1 | Mixed: 2
165 books read this year
out of my 175 goal
94% completed
6 books ahead of schedule
26 blog posts this month
11 books reviewed
15 other blog posts
1 challenge participation

I'm damn surprised at how much I killed it this month. I couldn't stop reading. I managed to read 11 books in the first half of the month alone… and one of them was over 800 pages long! I think it helps that Chris got really addicted to a video game and I was able to have uninterrupted reading 😉

Average rating for books read in November: 3.75 stars
Highlights of the best and worst…
Best of the Best  |  Pleasantly Surprised  |  Disappointed 

All of the books read this month:

Secret Sister Project
LEGO THEMED PACKAGE. LIKE YOUUU ARE THE BEST EVER. She gave me two homemade Lego bags (one like a purse and one little wallet/clutch), a Lego-style journal, two sizes of Lego minifigure prints for the wall, two Lego books (I Love that Minifigure and The Cult of Lego), Lego earrings, a Lego Movie keychain, and some gummy Warheads. I literally teared up. So grateful.
Books acquired
Books-a-Million haul | Saga volumes 4 and 5 by Brian K. Vaughn, Sex Criminals volume 1 by Matt Fraction, Dreamland by Sarah Dessen  ///  Amazon orders | Harry Potter coloring book (preordered), An Abundance of Katherines by John Green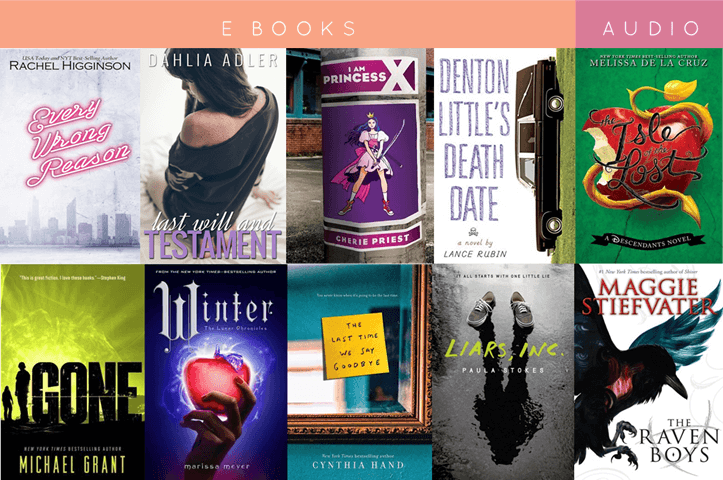 E-books from Amazon | Every Wrong Reason by Rachel Higginson, Last Will and Testament by Dahlia Adler, I Am Princess X by Cherie Priest, Denton Little's Death Date by Lance Rubin, Gone by Michael Grant, Winter by Marissa Meyer (preordered), The Last Time We Say Goodbye by Cynthia Hand, Liars Inc. by Paula Stokes  ///  Audiobooks | The Isle of the Lost by Melissa de la Cruz (Audible), The Raven Boys by Maggie Stiefvater (Scribd)
E-ARCS from Netgalley | Rebel Bully Geek Pariah by Erin Jade Lange, Christmas Wishes and Mistletoe Kisses by Jenny Hale, Hello? by Liza Wiemer, Call Me Maybe by Ellie Cahill, Seven Ways We Lie by Riley Redgate



Things calmed down quite a bit in November – thank god! I was due for some relaxation after a re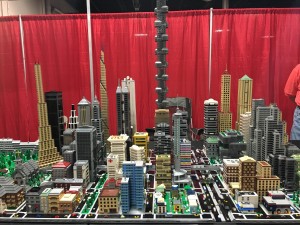 ally busy few months. The first week of November was Chris's sister's birthday, so we did some celebrating for that with his family. Chris and I then took a day trip that weekend to New Jersey to see BrickFair. It was a lot of driving (almost three hours both ways) but we had a really good time checking it out again. I feel like when we went last year, there was more to do and it was bigger? Not sure why… maybe because it fell right on Halloween? Regardless, we enjoyed it and spent some time getting into our podcasts while driving back and forth. (More on that later!) The second weekend, we took a drive down to Books-a-Million, one of my favorite stores. It's about an hour away from us so we don't go too often, but it's always worth it. They have a great selection of comics, books, and other bookish accessories… and while we're down there we can get Jersey Mike's Subs for dinner, which we love. We obviously have been watching a lot of football, Chris has been playing a lot of Fallout 4, and I've been reading a lot. It's been a fun and quiet month that the same time! I did a little bit of shopping to get a few more wintery clothing items. I've been bored with my closet and usually shop at Old Navy multiple times a week… but I cut back a lot of my spending over the past few months. Chris's work schedule picked up with a lot of overtime, so I've had a few lazy Saturday mornings by myself. It's nice, but it's weird when he'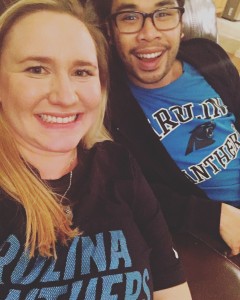 s not around as much! We had a birthday party for his cousin one weekend and had our monthly Lego meeting. We won a lot of free Lego, so that was awesome! Finally, Thanksgiving happened. It's nice because we have one less house to go to, compared to Christmas/Christmas Eve. My dad goes to Maine for Thanksgiving and as much as I'd like to see them too, it's too hard to see three houses worth of family in one day. We had Thanksgiving morning at my Nana's house and then went to Chris's parents house for Thanksgiving evening. The Panthers played the Cowboys (my mom's team), but we decided we'd be much better off not watching together. I felt bad that her QB got injured – again – but was really really thrilled to see the Panthers go 11-0. We did a LITTLE Black Friday shopping at one of the nearby malls, but we went around 4:00pm instead of first thing in the morning. It wasn't as crazy and there were still some good deals! We relaxed the rest of the weekend and started decorating for Christmas. We were going to get our tree but decided to hold off for now. We did put up lights and wreathes and things!! EEK.
I've still been working on Friday Night Lights and picked it up again in November! I was slower last month but November involved some more episodes in Season 2. Things get so fucking crazy, right within the first few episodes of the season!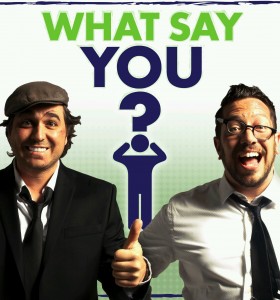 I'd be lying if I said "podcasts were a big thing this month for me" … because really it's just one podcast. I suggested to Chris that he listen to them while he's at work, because he needs to constantly mix up his media or else he gets bored. We found What Say You? starring two of our favorite people from the show Impractical Jokers. We were obsessed with the show last year and even went to see their comedy troupe (The Tenderloins) in person with a couple friends. The podcast is so funny (especially if you already know and like the stars!) and we binged it a bit while driving everywhere this month.

Year-Long
Fairytale Challenge| 3 books this month | Winter – Marissa Meyer, The Isle of the Lost – Melissa de la Cruz, Penny Dora volume 1 – Michael Stock
Reread Challenge| 0 books this month | None
105 Challenge| 3 books this month | New Adult: Last Will and Testament – Dahlia Adler; Already owned on Kindle: I Am Princess X – Cherie Priest; Memoir/nonfiction: Modern Romance – Aziz Ansari
TBR Pile Challenge| 3 books this month | Scarlet – Marissa Meyer, The Disaster Artist – Greg Sestero, Jellicoe Road – Melina Marchetta
Library Challenge| 0 books this month | None
Flights of Fantasy Challenge| 4 books this month | Winter – Marissa Meyer, The Isle of the Lost – Melissa de la Cruz, Penny Dora volume 1 – Michael Stock; The Raven Boys – Maggie Stiefvater
Audiobook Challenge | 4 books this month | The Raven Boys – Maggie Stiefvater, Modern Romance – Aziz Ansari, The Isle of the Lost – Melissa de la Cruz
During this Month
The Lunar Chronicles Readalong | 1 books this month | I finished the readalong with the release of Winter! I can't believe the series is over and it was one hell of a finish. I'm so glad I read them all back to back instead of waiting all these years; I don't think I could have handled it.
 Seasonal
Lose Time RRReading | I joined in with this fun readalong that goes from now until the end of the year. So far, I've read 10/12 books for it. | More info/books
Back to School Bingo | September, October, November | Only four spots left!| More info/books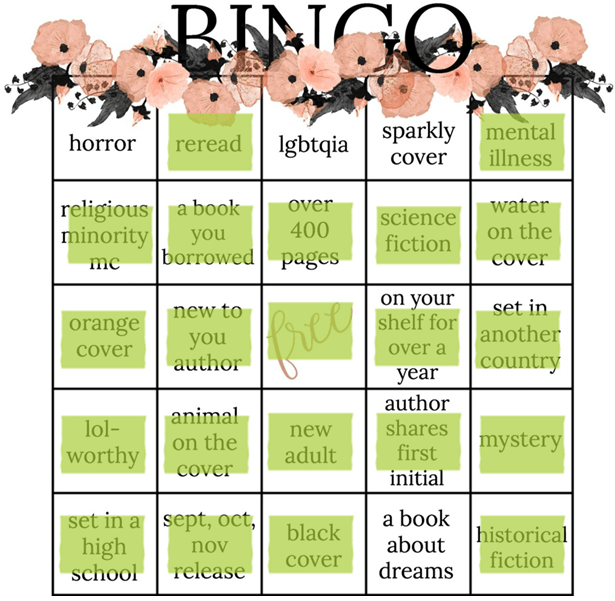 ---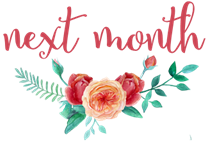 CHRISTMAS TIME IS HERE HAPPINESS AND CHEEERRRRRR. I love the holidays so much. I love December. Our month actually looks fairly open, which is really nice. I'll be spending time with my sister while my parents go to a holiday party, so that'll be fun. I don't know what we'll be doing for Christmas and Christmas Eve yet. Probably my dad's and Chris's aunt's on Christmas Eve, then a marathon of dad's house then Nana's house to see my mom then Chris's parents. It's not an easy few days, but it's a good time overall. Otherwise we have nothinggg on the schedule. #Blessed

December is the month of wrap-ups and end-of-year surveys, which are my favorite thing ever. So I'll say it again: #Blessed. Give me all the challenges to sign up for too, please! You'll see the usual Top Ten Tuesday posts on the blog, which are always holiday and end-of-year-oriented too. I have a good amount of regular book reviews coming your way, as well as some holiday reviews! I developed a fun holiday cheer rating system for these books, so I'm excited to get going on reading and reviewing those. I have a recommendation list for 10 books with unique storytelling styles coming at the beginning of the month. That was really fun to put together! I'll have a couple more people joining in on Inside & Out too. Otherwise, right now I have THREE Thursdays wide open for discussions or something fun. I'm excited to come up with some ideas for those (or maybe finish a few things in my drafts…)  ALSO, as I said, you'll see some wrap-ups, like a special Bookmark Lit Bulletin for the end of the year, the end-of-the-year book survey, and the statistics survey. I had so much fun putting those two together last year and can't wait to do it again.


Related Posts