Happy end of the year! I am usually very strict about completing these surveys once the year is 100% over and the reading is completely done. This year, I ended up achieving my Goodreads goal and stopping dead in my reading tracks for the next day or so. I didn't want to go over, so I could give myself time to relax without reading-related pressure! I love filling out these two surveys each year and this year is no exception. Off you go!
I loved filling out Jamie's survey last year and the year before, so it (again) was a no-brainer that I would join this year! This is the 6th time she's hosted this little survey and it's so fun to see what everyone chooses for the categories. Last year, I didn't allow myself any duplicates. I'm going to try to keep them to a minimum for this survey, but it feels impossible. I'll need to have a few. To learn more about it and see a blank set of questions, check here! It was so fun to reread my answers for last year, since I copied that survey here to clean out and fill out. What a year 2015 was, eh? 180 books!

Number of Books You Read: 160
Number of Re-Reads: 16 (including the Series of Unfortunate Events)
Genre You Read The Most From: Contemporary/Romance
1. Best Book You Read In 2015? Totally cheating and adding multiple categories! (Not including rereads.)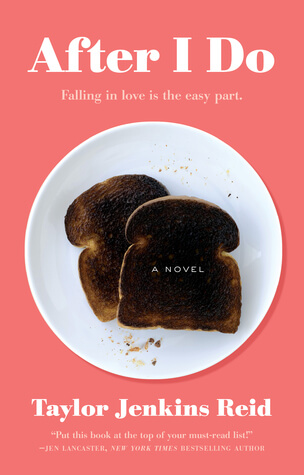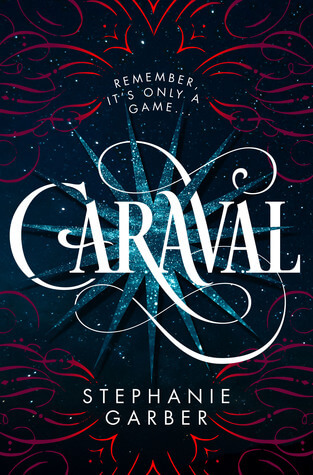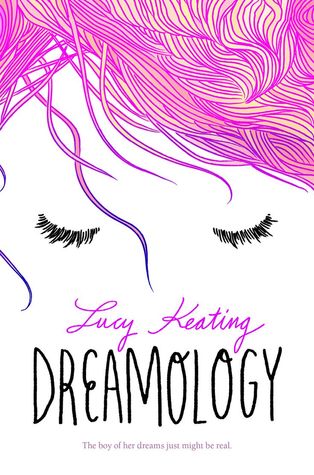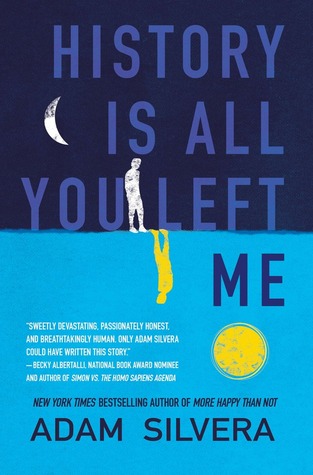 2. Book You Were Excited About & Thought You Were Going To Love More But Didn't? In Twenty Years by Allison Winn Scotch | I was super excited about this one because it had a premise I love – people reuniting years later. The characters ended up being terrible and I just was not as interested as I hoped.
3. Most surprising (in a good way or bad way) book you read? 
Good surprise: Down with the Shine by Kate Karyus Quinn (I had no idea if I was going to like this one because sometimes magical realism confuses me, but I ended up loving this!)
Bad surprise: When We Collided by Emery Lord (this is an important, well-written book but I was not prepared for how heavy it would be; I just didn't enjoy reading it like I thought I would)
4. Book You "Pushed" The Most People To Read (And They Did)? I'm not a huge book pusher, but one of my high school friends started reading the Winter series this month because she saw me on Goodreads.
5. Best series you started in 2016? Best Sequel of 2016? Best Series Ender of 2016?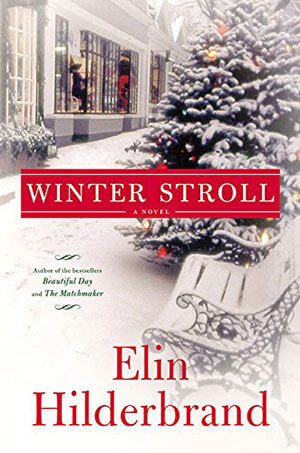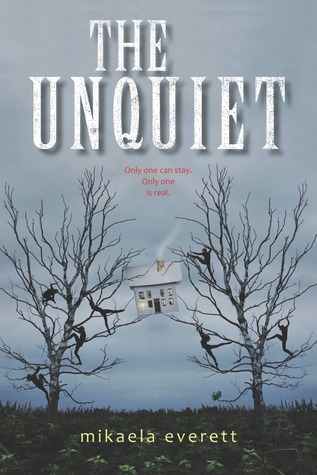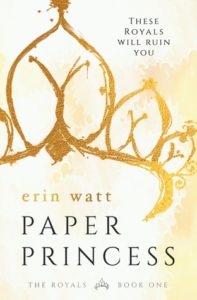 6. Favorite new author you discovered in 2016? Jennifer Lynn Barnes. I loved The Fixer duo (and am anxiously hoping for more!). I can't wait to read her other series as well. Her writing is addicting.
7. Best book from a genre you don't typically read/was out of your comfort zone? The Unquiet by Mikaela Everett | I don't read many sci-fi or dystopian kind of books? Not sure how to classify this one. It was really interesting but not as great as I hoped. Regardless, glad I read it!
8. Most action-packed/thrilling/unputdownable book of the year? The Royals series by Erin Watt | Ugh I really hate to say this because they were pretty much trash, but I could not stop reading. The first two books were super addicting, but the third wasn't as much.
9. Book You Read In 2016 That You Are Most Likely To Re-Read Next Year? Dreamology by Lucy Keating | I can see myself rereading this very soon for some reason. I loved the story and it was so easy to read.
10. Favorite cover of a book you read in 2016? I love book covers so much so I'm going to go with a top five instead. The first two authors had books on last year's list too! | This Adventure Ends by Emma Mills | The Sun is Also a Star by Nicola Yoon | Summer Days and Summer Nights edited by Stephanie Perkins | Tell Me Three Things by Julie Buxbaum | Winning by Lara Deloza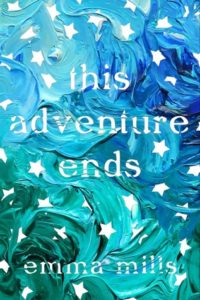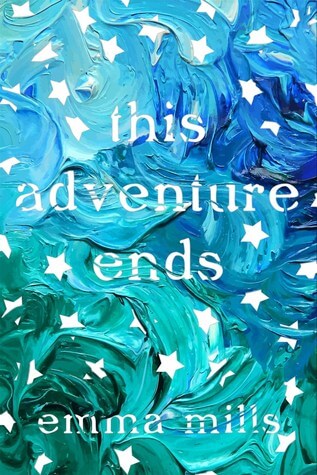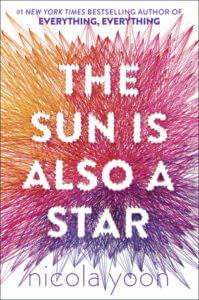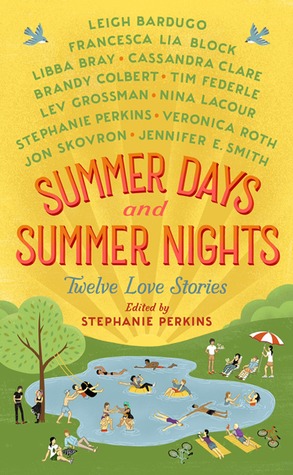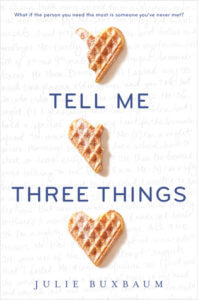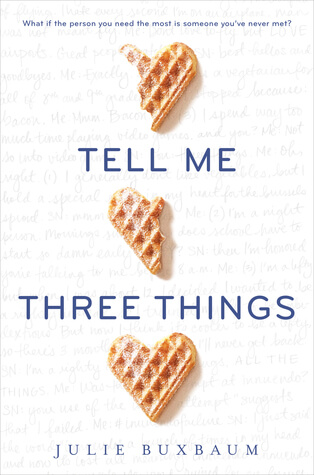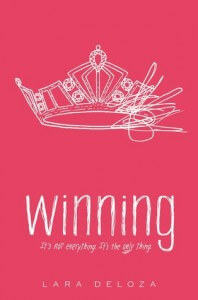 11. Most memorable character of 2016? The Memory Book by Laura Avery | It's funny because I am so terrible about remembering characters (especially something as simple as their names). I remember Sammie the most because of the medical condition she was dealing with, plus the personal story I read through her journal.
12. Most beautifully written book read in 2016? The Sun is Also a Star by Nicola Yoon | I just love her words so much. Beyond that though, the format of this book was fantastic. I loved reading all of the seemingly pointless passages from random characters and seeing how everything connected in the end.
13. Most Thought-Provoking/ Life-Changing Book of 2016? The Year We Turned Forty by Liz Fenton and Lisa Steinke | I love when books make me think, and this one totally did that. I wondered about what my life will look like as I get older and how much small (or large) decisions end up impacting my life, and if I would go back and change anything. The book wasn't perfect but it really got me thinking when I was done!
14. Book you can't believe you waited UNTIL 2016 to finally read? Throne of Glass series by Sarah J. Maas | I've been claiming that I was going to read these every year since I started blogging. I finally took the plunge (since I loved her other series that I, oddly enough, read first). I'm so glad I did.
15. Favorite Passage/Quote From A Book You Read In 2016? After I Do by Taylor Jenkins Reid | You can count on my favorite quote of the year being from one of her books, always.
We are tied to each other. We can hate and love, miss and loathe each other all within the same breath. We can never want to see each other again while never wanting to let go.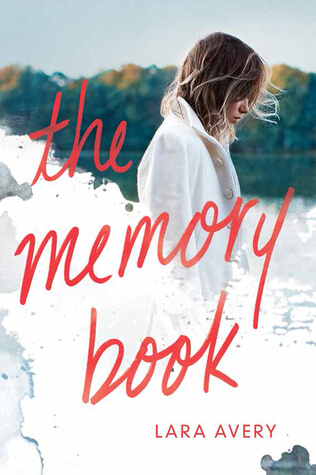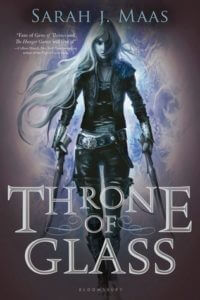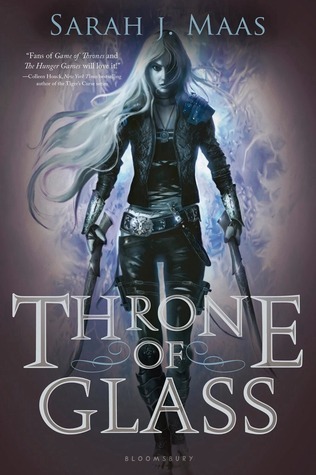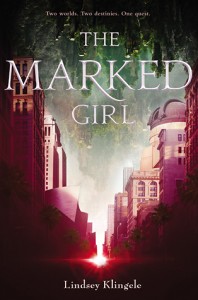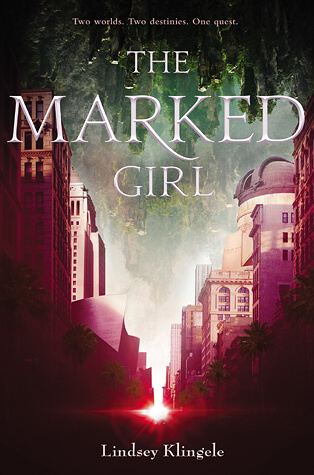 16. Shortest & Longest Book You Read In 2015?
17. Book That Shocked You The Most
18. OTP OF THE YEAR (you will go down with this ship!): I've never split up this category before, but I have to this year because I can't resist it.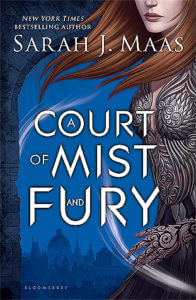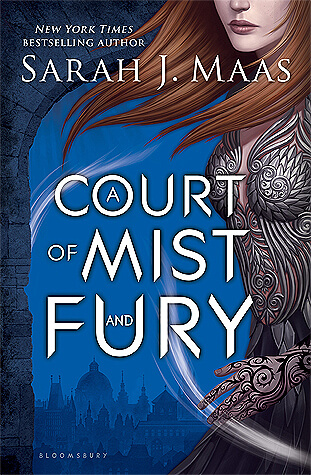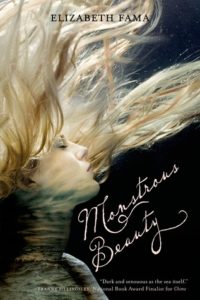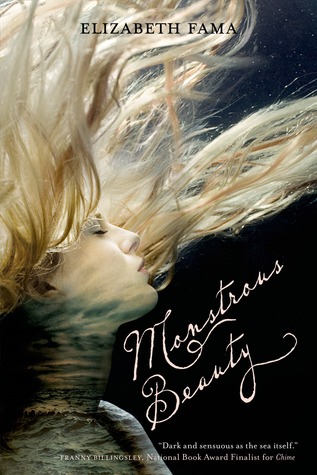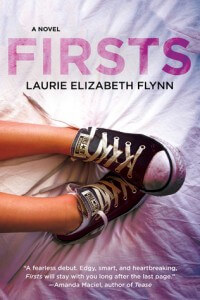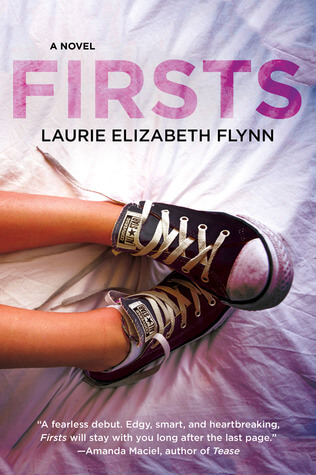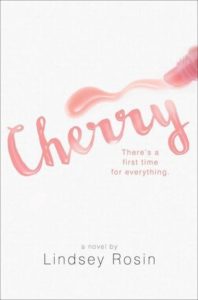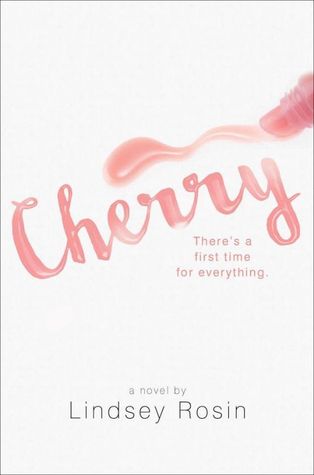 19. Favorite Non-Romantic Relationship Of The Year: The GoodFoods team from Top Ten Clues You're Clueless by Liz Czukas | This brought me way back to my grocery store days. I'll never forget the weird dynamics that go along with working with other teens in a grocery store, so I loved that.
20. Favorite Book You Read in 2016 From An Author You've Read Previously: Leave Me by Gayle Forman | I wanted to highlight this book for a few reasons. One, because it fits the prompt and is a great book. And two, because I love that its different for Forman; she usually writes YA. I loved her YA books and it's easy to see her foray into adult fiction. In fact, I hope she does more!
21. Best Book You Read In 2016 that You Read Based SOLELY On A Recommendation From Somebody Else or Peer Pressure: Monstrous Beauty by Elizabeth Fama | I literally never would have picked this book up if Carrie hadn't recommended it to me. I needed to fill a "sea creatures" square on my bingo card and this one involves mermaids. I ended up loving it and the audio from Hoopla was perfect. Yay!
22. Newest fictional crush from a book you read in 2016? Zach from Firsts by Laurie Elizabeth Flynn | I just loved this boy for some reason. He was so patient with Mercedes and she barely deserved him! I wanted to reach into the book and give him a hug. He really stuck with me this year.
23. Best 2016 debut you read? Cherry by Lindsey Rosin | I loved the sex positivity of this one, as a group of girl friends decide to lose their virginity by the end of high school. I thought the different ways each girl went about this "challenge" and how they felt about it were really well-done. It was pretty representative of all the ways girls may feel about sex, virginity, and relationships.
24. Best Worldbuilding/Most Vivid Setting You Read This Year? 
World-building: Of Beast and Beauty by Stacey Jay (just a really cool concept and world-building!)
Vivid setting: The Thousandth Floor by Katharine McGee (this book was all kinds of futuristic Gossip Girl and the setting was so crazy with a huge skyscraper taking up all of NYC)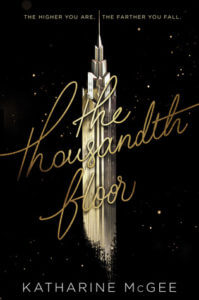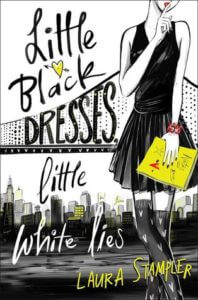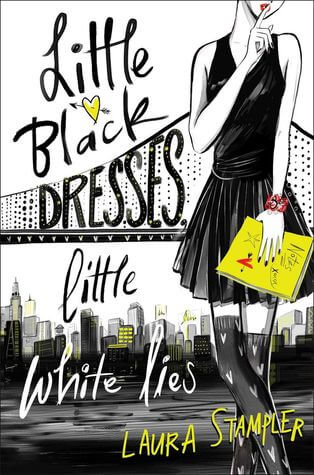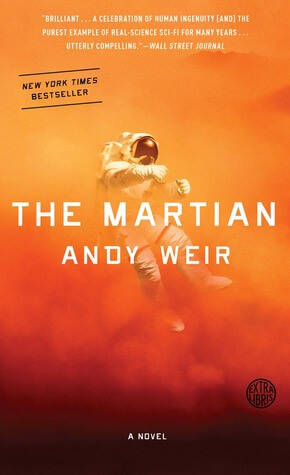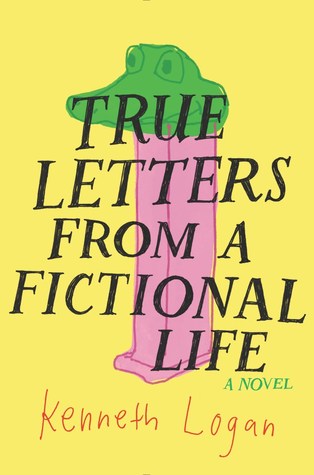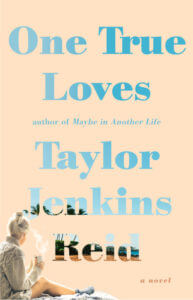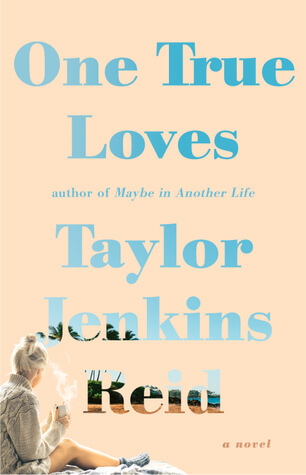 25. Book That Put A Smile On Your Face/Was The Most FUN To Read? Little Black Dresses, Little White Lies by Laura Stampler | This book was EXACTLY what I needed to break my slump. Light, fun, entertaining.
26. Book That Made You Cry Or Nearly Cry in 2016? The Martian by Andy Weir | I don't know why I cried during this but I totally did. I also haven't posted a review yet because I was waiting to see the movie and I still have not done that somehow, even though I bought it for my dad…
27. Hidden Gem Of The Year? True Letters from a Fictional Life by Kenneth Logan | This book is seriously underrated. I don't read as many diverse books as I should and this featured a coming out story. It reminded me of a cross between To All the Boys I've Loved Before and Simon vs. the Homo Sapiens Agenda.
28. Book That Crushed Your Soul? One True Loves by Taylor Jenkins Reid | This book was soul-crushing from the beginning. Can you imagine being married and having that person go missing for two years, moving on to someone else finally, and then having your husband come back… alive??? NO don't make me do it.
29. Most Unique Book You Read In 2016? We Are The Ants by Shaun David Hutchinson | This book sounds super sci-fi with contemporary mixed in, but it's really the opposite. Regardless, it made for a unique premise!
30. Book That Made You The Most Mad (doesn't necessarily mean you didn't like it)? What Light by Jay Asher | The story itself was interesting – with the whole tree farm thing – but I hated the way the author portrayed teen girls. They were made to seem vapid and boy-obsessed!

1. New favorite book blog you discovered in 2016? This was another year of lifestyle blogs for me. I've added quite a few to my Bloglovin reader for a bit of variety. I love the new Ladies With Capes book blog that focuses on comics, started by some of my favorite book bloggers.
2. Favorite review that you wrote in 2016? I'm actually very pleased with all of my holiday review posts for 2016. I think breaking them up into some basic sections about the story, characters, and holiday feels is super helpful (hopefully!). It makes them easy to read and fun to write.
3. Best discussion/non-review post you had on your blog? Books I'm Super Excited For (and Part Two) | I loved writing these posts and want to come up with a better name, in order to make it a blog feature… sort of like a "Waiting on Wednesday" but with a bunch of upcoming books.
4. Best event that you participated in (author signings, festivals, virtual events, memes, etc.)? Sarah J. Maas Book Signing for ACOMAF | I went to Rhode Island, my old college stomping grounds, to see SJM promote ACOMAF… and Sarah was there to moderate! Loved it.
5. Best moment of bookish/blogging life in 2016? I don't actively seek out ARCs or even request them from publishers, so I ended up having a great year of pubs and authors reaching out to ME. Whether it was from a review I posted or a discussion about books I was looking forward to, I had multiple authors and publishers ask me if I was interested in review copies. I loved it.
7. Most Popular Post This Year On Your Blog (whether it be by comments or views)? 2017 Netflix and Books Challenge | Yes! Please join in with us! Erica and I made this challenge to match some books up with TV shows and also try to watch certain shows in 2017.
8. Post You Wished Got A Little More Love? I'll stick with my same answer – review posts! Everyone has noticed a decline in engagement on reviews, and that's fine. My discussions and TTTs usually get a lot of love, so I'm not too worried about it 😉
9. Best bookish discovery (book related sites, book stores, etc.)? Hoopla | I don't think I knew about Hoopla last year or else that would have been my answer! It's through my library and offers SO many audiobooks and ebooks (plus even movies and music). I've done the vast majority of my audiobook listening through Hoopla this year. They also have a great selection of comics/graphic novels!
10.  Did you complete any reading challenges or goals that you had set for yourself at the beginning of this year? I did great this year. I finished all of my challenges except one! This basically happens every year.
Rock My TBR Challenge – Almost completed
Contemporary Romance Challenge – Exceeded
Backlist Books Challenge – Exceeded
Flights of Fantasy Challenge – Exceeded
Debut Author Challenge – Exceeded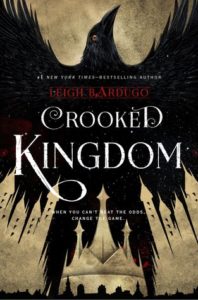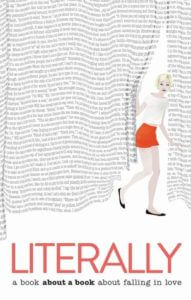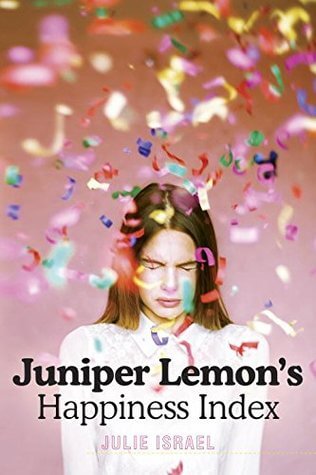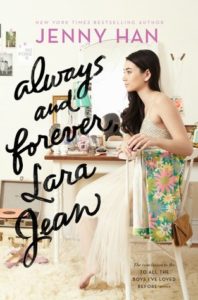 1. One Book You Didn't Get To In 2016 But Will Be Your Number 1 Priority in 2017? Crooked Kingdom by Leigh Bardugo | It took me a while to get into SIX OF CROWS but I'm really excited to finish off this duo. I'm surprised I didn't read it this year, but I kept pushing it off to reread the first book via audio.
2. Book You Are Most Anticipating For 2017 (non-debut)? Literally by Lucy Keating | I LOVED her debut and this book sound even more up my alley. The premise is very similar to one of my favorite movies, Stranger than Fiction, so I am sincerely looking forward to this one.
3. 2017 Debut You Are Most Anticipating? Juniper Lemon's Happiness Index by Julie Israel | I love the sound of this one and the cover is even cuter. I can't wait for this one.
4. Series Ending/A Sequel You Are Most Anticipating in 2017? Always and Forever, Lara Jean by Jenny Han | I was over the moon when Jenny Han announced another book about Lara Jean and her family! I LOVED the previous two books and think another book would wrap things up perfectly. GIMME. ASAP.
5. One Thing You Hope To Accomplish Or Do In Your Reading/Blogging Life In 2017? I think my biggest goal is to collaborate on an event with another blogger or two. I love reading collabs between people for week-long or month-long events, and I think it would be so fun to do one! I just don't know what the topic would be.
6. A 2017 Release You've Already Read & Recommend To Everyone? Caraval by Stephanie Garber | I had a feeling this would make its appearance again! I really loved this one and can't believe how long I'll have to wait for the next book! Ugh.
---
I had so much fun participating in the Statistics Survey last year and the year before, so I knew I needed to join in again this year. I have an obsession with end-of-year surveys and this one focuses on fun statistics about books read during the year. Using Crini's amazing book spreadsheet has made this whole endeavor a LOT easier this year. Without further ado, here are my stats!

Number of books read…

Under 250 pages (not including novellas): 24
Between 400-449 pages: 20
Between 450-499 pages: 7
Over 500 pages: 7
Over 1000 pages: 0

Number of…

Audiobooks: 40
Re-reads: 16
DNFs (did not finish): 6

Number of books rated…

Five Stars: 10, minus rereads
One/Two Stars: 4

Number of authors met in 2016: ☹
Number of book events attended in 2016: 2 – ALA Midwinter, Sarah J. Maas ACOMAF Signing
Number of books you read in one day: 7
Number of books that made you cry: 6 (two by Taylor Jenkins Reid lol)
Number of 2017 books you have on pre-order: 4 (one of them is a paperback release of a 2016 release)
Book read furthest away from home (vacation reads?): The Islanders by Katherine & Michael Grant came with me on vacation on Hilton Head Island
Book that took you the longest to read: I believe this would be Queen of Shadows by Sarah J. Maas because I dragged it out for 42 days
Book that you personally connected with the most: I immediately thought of Top Ten Clues You're Clueless by Liz Czukas because the grocery store employee feels were spot-on to my high school/college days
Book that made you love the villain: Cruel Beauty by Roseamund Hodge definitely featured a few loveable(ish) villains
Book you said you'd come back to but still haven't picked up again: Girl Against the Universe by Paula Stokes was put aside for some required reading, but I never got to it again! I will though
Book you read waaaay before it's publication date: History Is All You Left Me by Adam Silvera because I read it in June 2016 and it gets published in January this year
Book you read on your birthday: I was in the middle of a few books, including Cherry by Lindsey Rosin, the first two books in the Royals series by Erin Watt, and Heir of Fire by SJM on audio
Book with a character who shares your name: Ugh I know there is one but I can't remember! 
Book you weren't entirely truthful about when rating (Fluff up any ratings? Rated even though you didn't finish?): I've gotten better about being too generous when rating, but I think I should have been harsher with Winter Stroll by Elin Hilderbrand and The Amateurs by Sara Shepard
Book you read in 2016 but already want to re-read: I'll narrow myself down to The Hating Game by Sally Thorne and Dreamology by Lucy Keating
Book you borrowed from a friend a long time ago and still have: It took me longer to read The Sun Is Also a Star by Nicola Yoon and Sometimes We Tell the Truth by Kim Zarins (thanks for the patience, Marg and Andi!); I did finish them and send them back though!
Book you which you could go back and read for the first time again: Honestly anything in the Throne of Glass series; I don't think I gave them my proper attention while listening to the audiobooks
Best:

Average rating on Goodreads: A Court of Mist and Fury by Sarah J. Maas (4.73 stars)
Books you read/your rating: Best of 2016 list can be found here!
Series enders: The Raven King by Maggie Stiefvater, The Long Game by Jennifer Lynn Barnes

Worst:

Average rating on Goodreads: Ask Me How I Got Here by Christine Heppermann (3.23 stars)
Books you read/your rating: Twisted Palace by Erin Watt (1.5 stars)
Series enders: Same as above, ugh
First:
Last:

Read of 2016: The Night Circus by Erin Morgenstern
Book on your bookcase (last book on the bottom right): Beauty by Lauren Conrad
Fandom you joined: Sailor Moon (loooove)
Fandom you abandoned: I can't really think of anything!
Series you picked up: Throne of Glass by Sarah J. Maas
Series you quit: None this year!
Most lenient rating: Winter Stroll by Elin Hilderbrand (3 stars and should be less)
Harshest rating: Arrows by Melissa Gorzelanczyk (2.5 stars could have been higher maybe)
Most hyped you read: Throne of Glass by Sarah J. Maas (sorry to repeat, but so true)
Furthest under the radar that you read: Willow Hill books (1, 2) by Susan Schild
Book you read that is red: Me Before You – Jojo Moyes
Starts with X, Y, or Z: The Year We Turned Forty – Liz Fenton and Lisa Steinke
Book you hugged when you finished it: My Lady Jane – Jodi Meadows, Brodi Ashton, Cynthia Hand
Book you wanted to throw across a room: Any book in the The Royals series
Food you craved while/after reading a certain book: Lemon tarts because of Heartless – Marissa Meyer
Book that became an instant go-to recommendation: After I Do by Taylor Jenkins Reid
Furthest out of your comfort zone: The Martian – Andy Weir
Read on a rec (that you may not have picked up yourself): Monstrous Beauty – Elizabeth Fama
Forced yourself to finish: Autofocus – Lauren Gibaldi
Series or author's works you binged (whether all at once or throughout the year): Audiobook binge reread of A Series of Unfortunate Events – Lemony Snicket
Related Posts