I loved filling out Jamie's survey in 2014, 2015, 2016, and 2017. This is the 9th time she's hosted this survey and it's so fun to see what everyone chooses for the categories. Last year, I didn't allow myself any duplicates. I'm going to try to keep them to a minimum for this survey, but it feels impossible. I'll need to have a few. To learn more about it and see a blank set of questions, check here! It was so fun to reread my answers for last year, since I copied that survey here to clean out and fill out.
Number of Books You Read: 120
Number of Re-Reads: 2 | Number of DNFs: 5
Genre You Read The Most From: Contemporary
1. Best Book You Read In 2018? Totally cheating and adding multiple categories! (Not including rereads.) See a full list of my "best reads" of the year (5 stars and 4.5 stars) here if you're curious.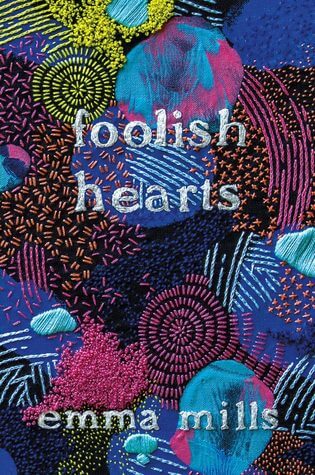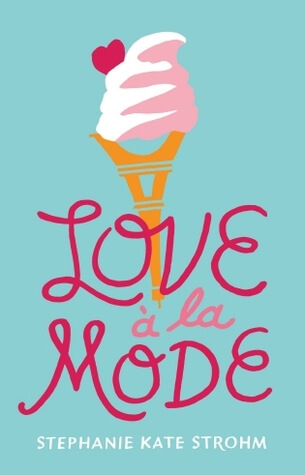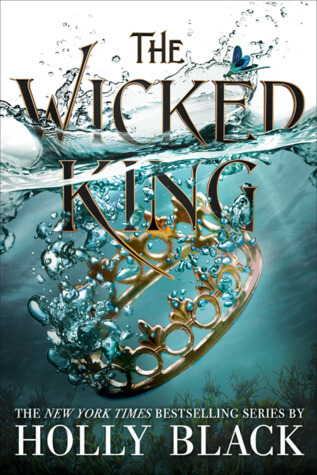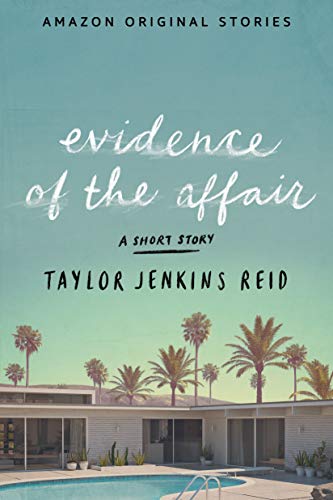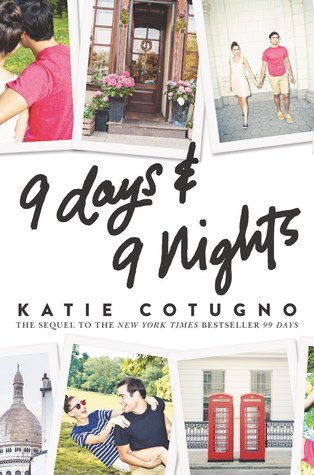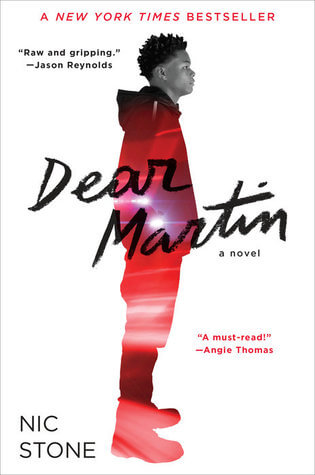 2. Book you were excited about and thought you were going to love more but didn't? My Plain Jane by Cynthia Hand, Brodi Ashton, and Jodi Meadows just, for me, was not as good as the previous companion. I enjoyed that it followed a similar tone and had a good sense of humor, but the spark and magic just wasn't there. It felt long too. I'm still excited to read the next one(s)!
3. Most surprising (in a good way or bad way) book you read? 
Good surprise: Love & Luck by Jenna Evans Welch | The reason this was such a pleasant surprise is because I actually DNFed the first book I read by her! I just couldn't get on board with the MC. For some reason, I just adored this one.
Bad surprise: The Elizas by Sara Shepard | There were a few books that could fit this slot but I'll save them for another day. I love Sarah Shepard's works and that's no secret around this blog. This adult mystery/thriller was just so predictable and anticlimactic; I'm so bummed. Usually I do not feel this way about her books EVER.
4. Book you pushed the most people to read (and they did)? Probably Christmas Wishes and Mistletoe Kisses by Jenny Hale… I've been yelling about her holiday books for a while now, but partnering with Forever Romance for a readalong for this book definitely pushed people! I had at least 2-3 friends buy the book and/or read along during the week.
5. Best series you started in 2018? Best sequel of 2018? Best series-ender of 2018?
Best series-starter: Royals by Rachel Hawkins
Best sequel: Legendary by Stephanie Garber
Best series-ender: Last Seen by Sara Shepard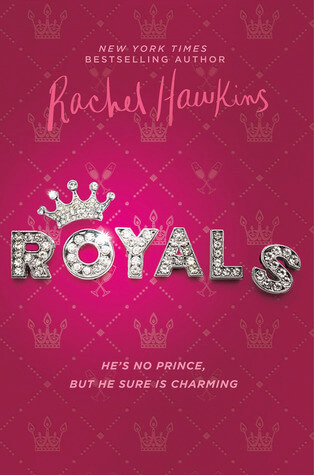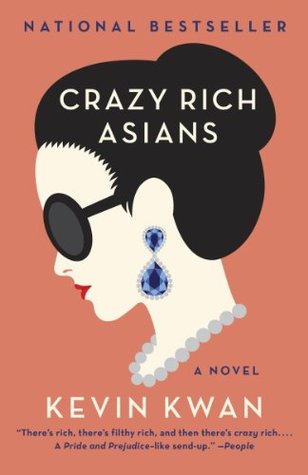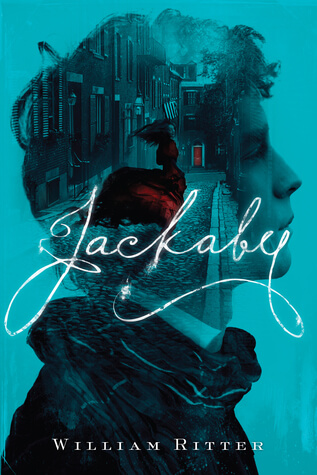 6. Favorite new author you discovered in 2018? This is tough! I think I'd have to shout-out Kevin Kwan and his Crazy Rich Asians series. All three books were wonderful and I adored the movie adaptation too. I'll be curious to see if more books come out from him (either in this series/world or elsewhere), but reading three books (a whole trilogy) by a new-to-me author is a good sign.
7. Best book from a genre you don't typically read/was out of your comfort zone? I think the Jackaby series by William Ritter were the books most out of my comfort zone. First of all, I genuinely don't read a lot of male authors. Second, this was a paranormal historical fiction series. Not really in my wheelhouse. Overall though, this was a good series!
8. Most action-packed/thrilling/unputdownable book of the year? I read some good mystery books this year but I read After Nightfall by AJ Banner in one day. It was difficult to put down because I kept suspecting pretty much every character and was determined to figure out whodunnit.
9. Book you read in 2018 that you are most likely to reread next year? I almost never read a book two years in a row but there's a chance I'd reread Caraval (maybe) and Legendary (more likely) before diving into Finale by Stephanie Garber.
10. Favorite cover of a book you read in 2018? I have to say, there aren't too many OMG STANDOUT book covers of 2018 books I ended up reading, so here's a small snapshot of the ones on my "cover love" shelf, even if none of them are total all-time favorites for me.
11. Most memorable character of 2018? Everyone from In Other Lands by Sarah Rees Brennan was super memorable. Elliot was a very unique and grumpy main character. Serene was a badass bitch who was hilarious without her even knowing it. And my little cinnamon roll Luke was perfection too. This group of friends-turned-family made me laugh, smile, and even get frustrated.
12. Most beautifully written book read in 2018? Okay so this book didn't have a "beautiful" style necessarily, but wow – Michelle McNamara knew how to write a BOOK. She makes something gruesome and terrible sound so interesting and palatable, in a way? I'll Be Gone in the Dark, about the Golden State Killer, was really well-done, despite the fact that she passed away before its completion.
13. Most thought-provoking/life-changing book of 2018? I'm sad to say I really didn't add a lot of books to my "favorites" shelf this year. Not many were super thought-provoking or life-changing. The Leading Edge of Now by Marci Lyn Curtis was possibly the saddest but ultimately hopeful book out of the bunch. I continue to love her writing and will recommend both of her stories until I'm blue in the face.
14. Book you can't believe you waited UNTIL 2018 to finally read? I started the Precious Stone Trilogy a few years ago so it DEFINITELY took me too long to finally read Sapphire Blue by Kerstin Gier. I should 100% have reread the first book because I forgot everything.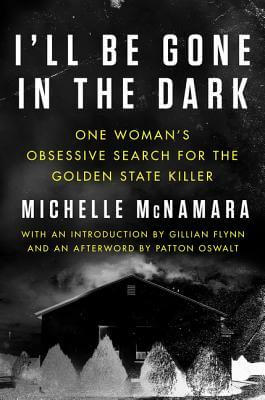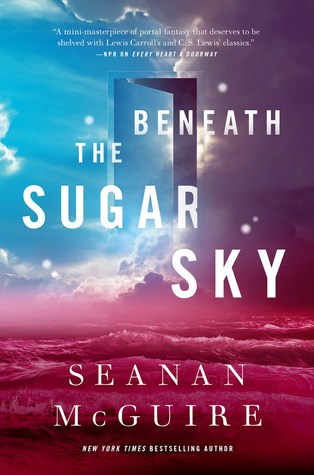 15. Favorite passage/quote from a book you read in 2018? I sadly did not keep track of quotes very well in 2018. However, this from Toil & Trouble was super powerful. (May's story in this was overall very impressive!)
"There are far too many people in this world who would rather
see a woman burn than wield power." – Elizabeth May
16. Shortest and longest books you read in 2018?
17. Book that shocked you the most?
18. OTP OF THE YEAR (you will go down with this ship!): Nik and Carlos from The Proposal by Jasmine Guillory might have been the most ~natural~ couple this year. I shipped the crap out of them. They started wanting something casual and the ways they BOTH realized they were looking for more were hilarious.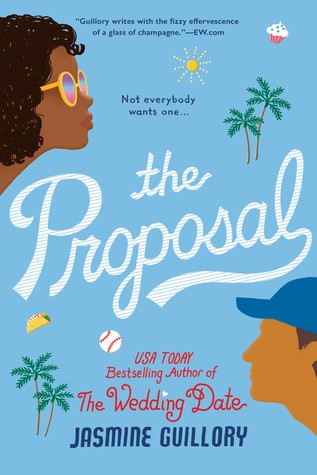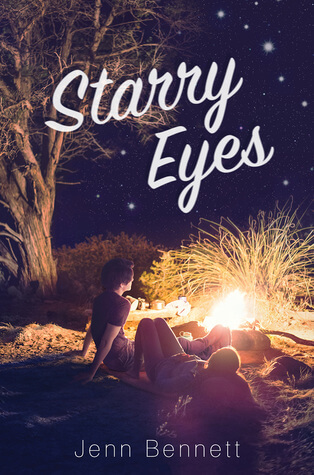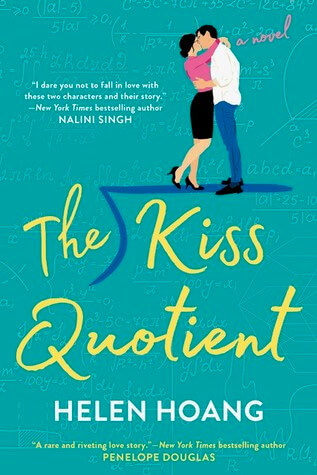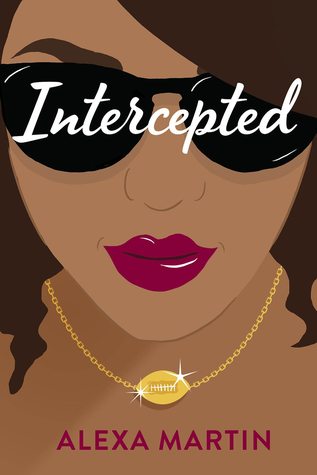 19. Favorite non-romantic relationship of the year: There were some strong friendships in 2018! I usually focus on the "squad goals" type when I think of this, but instead I'll go with two friends – Summer and Brenna from The Chase by Elle Kennedy were hilarious. I loved how quickly they became BFFs and it made me so excited to read more about Brenna (hopefully) in her own book.
20. Favorite book you read in 2018 from an author you read previously: I absolutely have adored Jenn Bennett's books – all of them – and Starry Eyes was no exception. So swoony and wonderful! I didn't think a book taking place hiking in the wilderness would be up my alley, but it was near perfection.
21. Best book you read in 2018 that you read based SOLELY on a recommendation from someone else or peer pressure: The Kiss Quotient by Helen Hoang was read purely from peer pressure. Everyone was reading it and even though I wasn't sure about it at first (too much pressure, legit), I am SO happy I read it. This turned into one of my favorite books of the year.
22. Newest fictional crush from a book you read in 2018? There were some decent book boyfriends added to my arsenal (even a few from the pictures above!). I'll go with Gavin from Intercepted by Alexa Martin because even though he could have been smarter at the end, I love how he tried to prove that he'd be the right fit for Marlee. He was swoon-worthy in many moments!
23. Best 2018 debut you read? I need to keep better track of debut authors in 2019! Nice Try, Jane Sinner by Leanne Oelke was one of my favorite books in general from this year, but you better believe I'm PUMPED to see what she does for a sophomore novel.
24. Best world-building or most vivid setting you read this year? I'm a huge fan of cozy small town settings, so this was kind of easy. Despite being a little less focused on the town than I would have liked, it's always fun to return to Haven Point (through Season of Wonder by RaeAnne Thayne).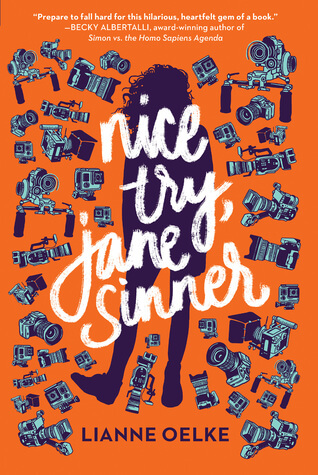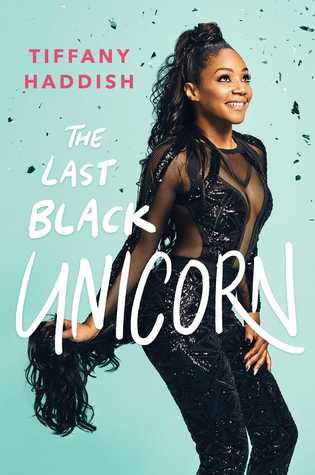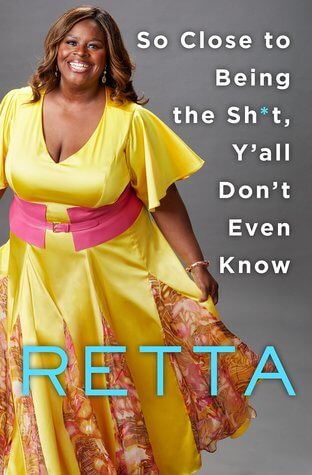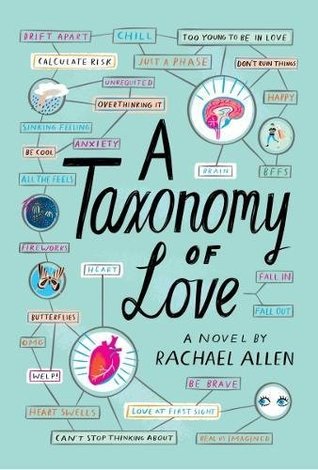 25. Book that put a smile on your face/ was the most fun to read? I love a good funny book and there were some good ones this year! I think Tiffany Haddish's memoir, The Last Black Unicorn, was genuinely the most LOL-worthy book I read. She has had QUITE a life!
26. Book that made you cry or nearly cry in 2017? Always & Forever, Lara Jean by Jenny Han | I could very easily list THUG here but maybe it's been featured everywhere else enough! I don't remember doing a lot of book-related crying this year because I've somewhat moved away from heavy contemporaries, but this book definitely impacted me in that way. I'm just so sad we're not going to have more of the Covey/Song girls.
27. Hidden gem of the year? I should do a round-up of 2018's underrated stories, because it's actually tough to pick just one here! There are some sequels I read where the series/first book haven't been read enough, but I'll go with Retta's memoir: So Close to Being the Shit, Y'all Don't Even Know. She's underrated PERIOD but her book should be read by everyone (especially those who love Parks & Rec).
28. Book that crushed your soul? I didn't have a lot of sad or soul-crushing books this year! Is it weird that I'm bummed about that?! One of the saddest books I read this year was A Taxonomy of Love by Rachael Allen. The story had some emotional moments and a lot of sad parts, but made me very happy by the end.
29. Most unique book you read in 2018? I'll keep it real – I pay less attention to unique writing and more attention to cool story styles. As usual, that's what I'm focusing on for this one. My Lady's Choosing by Kitty Curran was so fun to read because it's been probably 10-15 years since I read a "choose your own adventure" book. Not groundbreaking in any way, writing-wise, but still SO fun.
30. Book that made you the most mad (not necessarily that you didn't like it)? I was disappointed by a lot of books this year, if I'm being honest. I read both of the Virginia Shreves books by Carolyn Mackler this year and I loathed them. I was hoping the second book would "update" some of the outdated stuff from the first book but there was nothing redeeming about either one of them.

1. New favorite book blog you discovered in 2018? I didn't discover a lot of book blogs but I did expand into Connecticut-based blogs this year. I knew that I'd want to find some good resources for when Chris and I are in the mood to explore our home state.
2. Favorite review that you wrote in 2018? I feel like this is always one of the toughest things to think about. I feel like writing anthology reviews are my favorite. I'm able to just review each story in a few sentences and then total everything up for my star rating. I reviewed Meet Cute and Toil & Trouble this year for fun anthologies.
3. Best discussion/non-review post you had on your blog? I did a loooot of non-bookish things on the blog this year and I'm very proud of most of them! I did some beauty posts, recipes/shopping lists, and other general lifestyle stuff.
4. Best event that you participated in (author signings, festivals, virtual events, memes, etc.)? I saw two authors at a nearby bookstore when we were living in Portland, but my favorite was meeting Morgan Matson! She was as wonderful and sweet as I was hoping/assuming she'd be.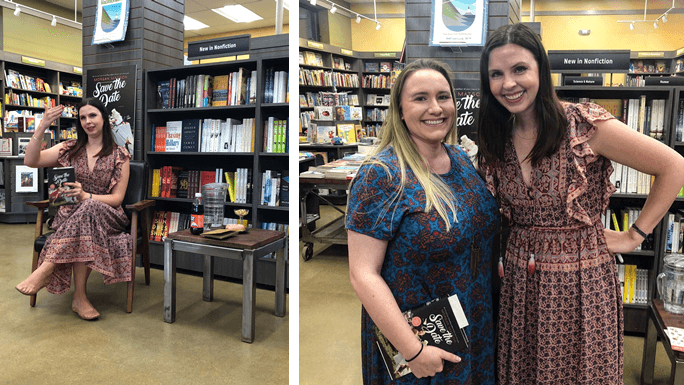 5. Best moment of bookish/blogging life in 2018? I was approached by Forever Romance to share my love for Jenny Hale's books, which was awesome. I don't really put myself out there much (in terms of advertising or developing relationships) so it's been nice to be approached by publishers and publicists to partner!
7. Most popular post this year on your blog (comments or views)? Two similarly popular posts happened this year – my 2018 Planner Life discussion and The Cruel Prince Celebration/Giveaway! I loved writing both of these. CRUEL PRINCE was easily one of my favorite books from last year (even though it came out this year), so it was fun to partner with the publisher and share the love on release day. Otherwise, my planner post got a lot of views! I love sharing my organizational methods each year.
8. Post you wished got a little more love? I started to expand beyond books even more this year and it seems like I get the same engagement (or lack thereof) on those posts too. I don't really pay too much attention to it but I think 2019 will be a year I try to promote myself more. I just wish, in general, I didn't feel like I'm screaming into the void.
9. Best bookish discovery (book related sites, book stores, etc.)? I'll admit that my bookish planner was awesome for the vast majority of the year. I found myself using is less in Q4 but it's just because I got lazy. I'd highly recommend the Always Fully Booked planner(s) from Little Inklings if you think you'd use it!
10.  Did you complete any reading challenges or goals that you had set for yourself at the beginning of this year?
Netgalley/Edelweiss Challenge: didn't complete, but close!
Popsugar Reading Challenge: completed
Modern Mrs. Darcy Reading Challenge: completed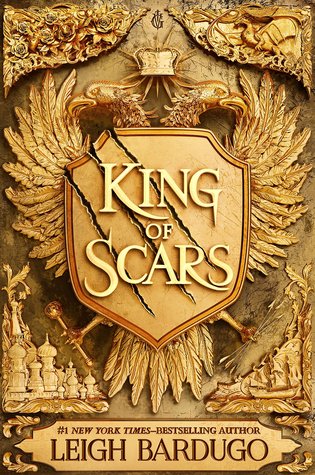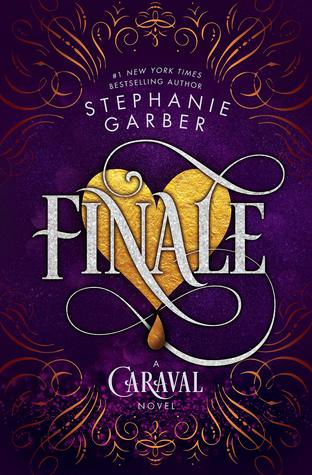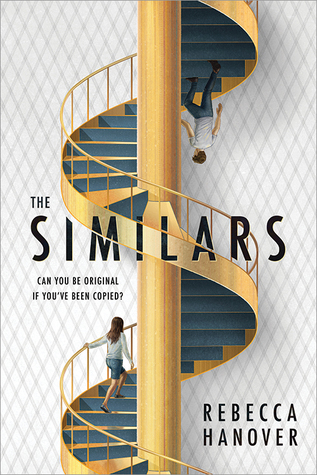 1. One book you didn't get to in 2018 but will be your number one priority in 2018? I'm a huge Liane Moriarty fan…but so is everyone else who uses the library! I've been putting off Nine Perfect Strangers because I just can't move up the hold list yet. Even though I love her in a general sense, I know that her books can be hit or miss. That means I don't ever buy them for myself until I know I love them. I hope to get to this one soon!
2. Book you are most anticipating for 2019 (non-debut)? When I first learned about King of Scars by Leigh Bardugo, I thought it sounded FOREVER away. I genuinely can't believe it's here sooooooo soon. Also still unable to express how gorgeous and perfect this cover is though.
3. 2019 debut you are most anticipating? The more I think about this book, the more excited I get. I love small town books and this one happens to take place in MAINE during the "summer before college" – some of my favorite things. Small Town Hearts by Lillie Vale has so many read-bait words for me.
4. Series ending/sequel you are most anticipating in 2019? I'm always nervous about series finales but I am SUPER eager to read Finale by Stephanie Garber! The first two books have been so wonderful and learning about a third was such a pleasant surprise. Here's hoping the trilogy finishes strong!
5. One thing you hope to accomplish or do in your reading/blogging life in 2019? Hmmm I feel like I have quite a few goals for next year! One thing I should definitely focus on is boosting myself a little bit more. Maybe I need to share on Pinterest or Twitter more often. I have to get myself out there and increase viewership. I know I say that I don't really care (and I mostly don't!) but sometimes I just wanna chat with people.
6. A 2019 release you've already read and recommend to everyone? I've read 4-6 books publishing in 2019 (I put the range because I have two more I'm reading by the end of this month and I'm prepping this post a little early) and they're all pretty dang good so far! I think the biggest one I'm recommending is The Similars by Rebecca Hanover because it was so fascinating.
Related Posts