I don't DNF books very often because I think I'm quite good at determining which books will work for me and which won't. Looking through these six books I stopped reading or put on hold, I see a few patterns. I typically will DNF a book around the 20% mark, sometimes a little more and sometimes a little less. I think that's usually enough for me to know for sure that I'm not interested anymore. A few of these DNFs are books where the audio narrator wasn't for me or the writing style wasn't what I expected. One of these books was "out of my norm" so I'm not surprised it didn't work for me either. Regardless of the reason, keep reading to see the "mini Goodreads reviews" that I posted when I stopped reading.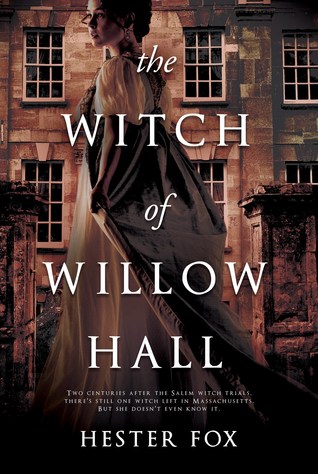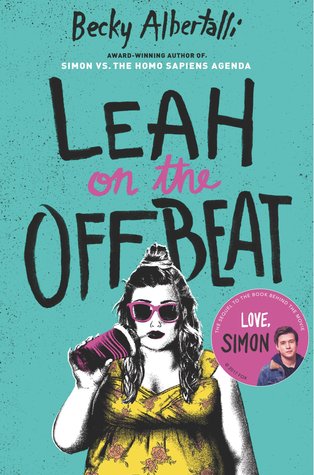 The Witch of Willow Hall by Hester Fox
DNF at 35%. Yikes, this was nothing like I expected. I feel so weird right now. I was expecting something witchy and creepy, but this gave me the heebie-jeebies in a totally different way. I strongly disliked all of the characters initially and then the story took a few turns I don't currently want to read about. I can't fault the book though; I knew this wasn't in my wheelhouse and decided to read it to get out of my comfort zone. Many, many others have enjoyed it! I truly think if gothic historical fiction with (apparently, later on) witchiness is your thing, give it a shot.
Leah on the Offbeat by Becky Albertalli
I didn't actually write a Goodreads review for this one, even though I usually do… I started this audiobook and didn't like the narrator (even though I love her in Stranger Things!). Leah wasn't what I expected or what I remembered from SIMON and it just made me not want to read it. I think I'll try this again someday since I love these characters in general… but I'll be reading a physical copy instead.
The Best Little Christmas Shop by Maxine Morrey
DNF / on hold at 20%. It makes me sad to quit a book where there's realistically nothing wrong with it, I'm just not in the mood for it. I don't have motivation to pick it up and it's dragging my reading life down a little bit. The MC was interesting enough and I kind of like the love interest (and his cute son) but I'm just not into this for me right now. Maybe next year, I mean it!
No Filter by Orlagh Collins
DNF at 18%. I don't do this often, but I really wasn't into this. There was nothing objectively wrong with it right away, but I just wasn't pulled in by the characters at all. I could tell there would be a lot of family and friend drama, which isn't what I'm usually in the mood for, so I decided to quit. Other reviews discuss the angst, lack of actual plot mixed with too much drama, and girl hate/mean girls… so I'll just take the loss on this one.
Maine by J. Courtney Sullivan
DNF at 19%. I wanted this to be a nice book to read during my last week living in Maine, but I loathed all of these characters so far. The mother figure was terrible (I know her views were likely outdated because of her age but it didn't make me sympathetic to her at all.) The other main characters were okay and I was vaguely interested in them, comparatively, but the ONLY reason I kept reading was because of the setting. It's in a section of Maine I love so much and it was even nice to hear about the areas in Massachusetts where the characters live during the non-summer months. I just didn't want to keep reading this book for the setting when I've had ZERO desire to pick it up in over a week, which is not like me.
A Date with Darcy by Tiffany Schmidt
DNF/on hold around 5%. Okay I know I should have probably given this a fairer shot but I'm not in love with the writing style. I think the voice is too young for what I'm currently in the mood for too. The MC and her friend were immediately a littleee annoying and this was exacerbated by the audiobook narrator's voice. I could potentially try this in print someday but I won't be jumping at the opportunity.
Related Posts