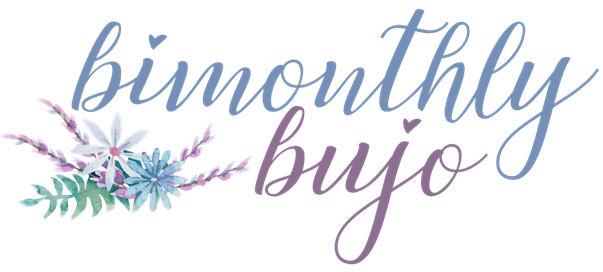 When I mentioned the idea of sharing layouts from my reading-related bullet journal on the blog, most of you seemed interested to read about it! I can't justify making one post each month dedicated to the 3-4 bujo pages I make during that month, so I thought doing a little bullet journal update every two months would be fun instead! In these posts you will see all of the new pages I added during the past two months.
---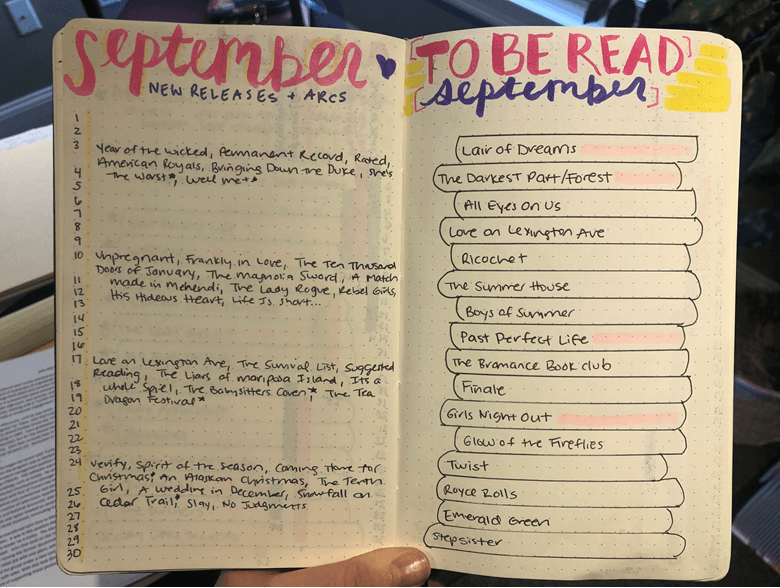 September new releases and review copies: Big release month in September, apparently! I'm not super surprised now that I look at this.
September TBR: LOL this is a sad wrap-up. I didn't read a lot in September because it's always super busy, between alllll the things in my life happening at once. Anniversary, birthday, football, etc… all the good things I love! I don't read as much during the month and clearly the books I DID read weren't on my original TBR.
September reading tracker: It took me a super long time to read one of my books and others were pretty long as well. Usually I don't take an entire week to read a book – especially a contemporary romance – but that happened a lot here.
Fall bingo card: I didn't get my shit together on fall bingo until after I did some September spreads when usually I'd prefer to have that at the front of the season. Oh well. This is fairly accurate but I believe I finished a few more off after taking this picture?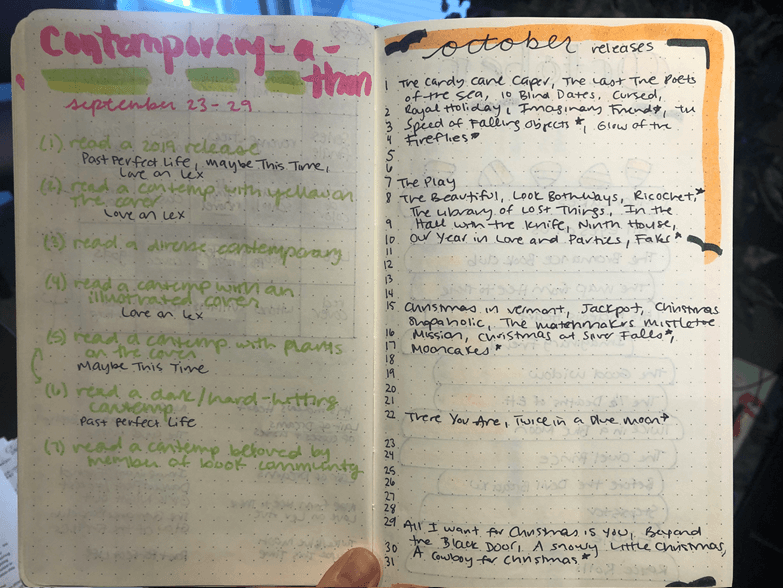 Contemporary-a-thon: I love the idea of using my bujo for reading challenges or readalongs/readathons but I'm pretty bad at ACTUALLY doing it. I didn't put a lot of effort into this one but honestly it DID help me finish up some books at the end of a dismal reading month.
October new releases and review copies: Another decent month for new releases and review copies. I hate that Christmassy books publish in Sept-Oct because I'm late to review them.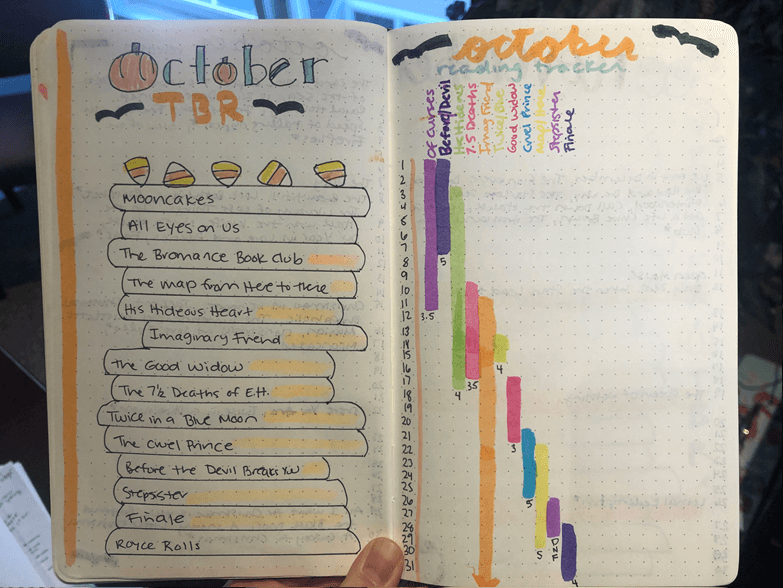 October TBR: Can we talk about how terribly lazy I was with this one? Good lord. But let's ALSO talk about how badass I am for reading so many damn books from my TBR for the month. Scheduling out my reading and planning things super aggressively totally worked in my favor.
October reading tracker: As you can see, I read a lot more in October than September!
Related Posts