I'm here today to start some of the 2018 year-end wrap-ups! I CAN'T BELIEVE IT. First, I'll be going through my resolutions from 2018 and seeing where my final status is for them. Did I complete everything or fail miserably? (Remember I did a check-in during the summer? Again, I'll say it, time flies and I can't believe it.) Second, I'll be checking in with the State of the ARC meme to see where I stand at the end of the year. I was hoping to get to an 80% Netgalley ratio and spoiler alert, I did not. [See my 2019 resolutions and challenges here!]
---

Continue to not feel pressured to read and enjoy other hobbies ✔️ 
I've done a good job of this yet again. Sure, it's led to some sad reading months, but that's what happens! I also have learned that balance is so important. If that means I have to create a reading/listening schedule based on certain days of the week or month, so be it. I don't want to feel pressured to read and avoid watching shows with Chris or enjoying a podcast.
Read 50% or less contemporary novels ❌
Alright so this one is VERY CLOSE – arguably the closest it's ever been. I'm writing this at the end of November so I guess I won't know for sure what this will look like by the end of December… but all of my holiday reads will definitely not help this case! My total right now is 52%. I completely plan on making this a goal AGAIN for 2019 because I have a feeling I can do it. My reading has expanded a lot so I don't doubt I can make this work.
Read books from my shelves (at least one every month, total of 20+ in 2018) ❌
HAHA what even. It looks like I read 11 books from my shelves (plus probably a couple more), which is definitely not 20 books. I also didn't even read one per month. Three of the books are review copies too which is definitely not what I intended. This is showing up again for 2019.
Start and complete 3 series next year, at least one reread ➖
I did start and finish the JACKABY series this year because of book club, but I didn't succeed anywhere else. I wanted to reread a few series and I would let myself count that, but I never continued after the first book. I did successfully complete two series by reading their final books otherwise (THE THOUSANDTH FLOOR trilogy and THE AMATEURS trilogy) in November. I feel like this kind of counts in some way because I'm not great at finishing series in general. I also made a lot of progress on the ROSE GARDNER series that I started in 2018, with just a couple of books left to finish off in January.

Develop a blog schedule for each week that mixes in bookish and personal ✔️
I think I do a decent job of balancing things now. I read 120 books in a year, which averages to 2-3 book reviews per week on the blog. I do a lot of review round-up posts, where I feature 2+ book reviews, so that helps not overpower the blog with reviews. I try to keep some review copies separated, but not always. Allowing just 1-2 book review posts each week gives me flexibility to post more discussions (about books or otherwise), life-related posts, and wrap-ups. I'm happy with my schedule!
Develop a review system ✔️
My answer to this is that I don't feel like I need much consistency with review types. I can write short or long ones, individual reviews or round-up style reviews – whatever I want. Who cares?

Pay off my credit card and/or develop a system for using it ➖
I definitely haven't paid off my credit card but I have begun the process successfully and am working on my debts in general (car loan, student loan, etc.). My plan is to reserve commission for paying things down like this because it's a chunk of money I don't rely on that happens every once in a while. We'll see! I am definitely aiming to spend less money in my life on stupid things and paying down bills/cards.
Organize my life and purge a lot of things ✔️
I've gotten rid of a lot of clothing items and we've made plans to purge more things. Our house is fairly minimal, with a combination of our tiny Portland lifestyle mixing in with more of our Connecticut stuff. We have a good amount in storage still at Chris's parents' but plan to throw away and donate things next year when it's warm-ish to be in the basement for an extended amount of time.
Be more proactive in my career ✔️
I took an online course through my work on Coursera and enjoyed it. I'm doing a decent job of being proactive, following up with people, etc., which is really what I meant by this goal. I think 2019 will also be a good year for me professionally now that I am settled back in the office and have the ability to keep on track with everything.
---

State of the ARC is hosted by AvalinahsBooks, which is a fun way to share our ARC progress (or lack thereof!). Instead of linking up monthly, I'll be making a quarterly post to check in on my ARC-related progress, especially as it pertains to my 2018 Netgalley & Edelweiss Challenge progress. I will not be including physical ARCs here because most of them are borrowed from friends and/or I don't have as much trouble reading ones from the publisher. This will only be to help me with NG & EW.
Current Netgalley Percentage: 72%
---
Egalleys read in Q4: 12
The last two books = currently reading / up next before 2019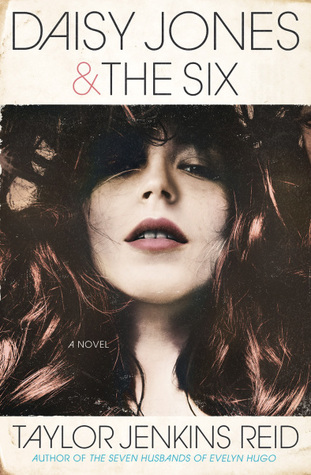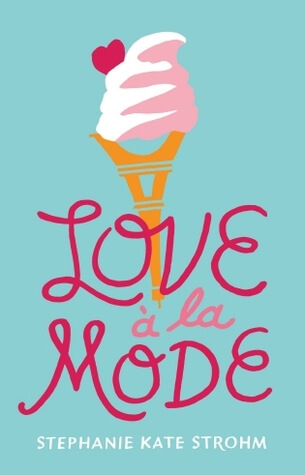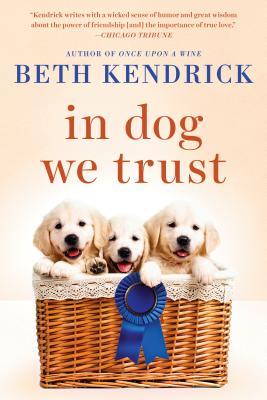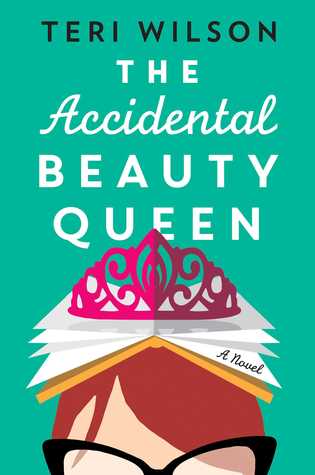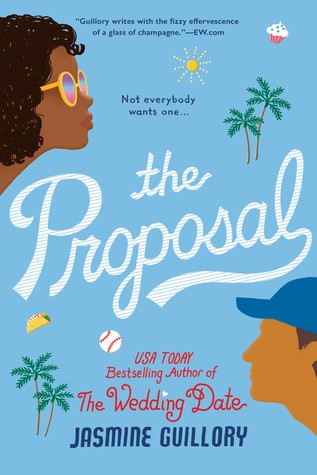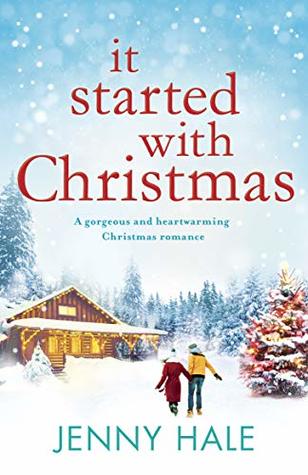 ALL egalleys read in 2018: 46
Pretty Dead Girls – Murphy
As You Wish – Sedoti
The Upside of Falling Down – Crane
Surprise Me – Kinsella
The Sweetest Kind of Fate – Cestari
Legendary – Garber
Finding Felicity – Kade
Starry Eyes – Bennett
Frat Girl – Roache
No Filter – Collins
The Elizas – Shepard
Love Songs & Other – Pennington
August/Everything After – Dotorksi
Love & Luck – Welch
Herons Landing – Ross
From Twinkle with Love – Menon
Dating Disasters/Emma – Seager
Last Summer/Garrett – Spotswood
The Summer List – Doan
The Similars – Hanover
To Catch a Killer – Scarborough
Your Destination/Left – Spieller
The Year/Living Awk – Chastain
Good Luck Charm – Hunting
Art/Inheriting Secrets – O'Neal
Kiss Me in Paris – Rider
After Nightfall – Banner
Sadie – Summers
Little White Lies – Barnes
Last Wish/Sasha Cade – Young
The Dinner List – Serle
A Date with Darcy – Schmidt
One Was Lost – Richards
Intercepted – Martin
Geography of Letting Go – Brody
The Witch of Willow Hall – Fox
Toil & Trouble – Spotswood
Reckoning/Noah Shaw – Hodkin
Daisy Jones – TJR
Love a la Mode – Strohm
In Dog We Trust – Kendrick
Accidental Beauty Queen – Wilson
The Proposal – Guillory
It Started with Christmas – Hale
Just for Clicks – McDowell
The Princesss/The Fangirl – Potson
---
2018 ARCs
26 left to read | 50 read or DNFed
6 2019 egalleys already read
| | |
| --- | --- |
| Reign the Earth | AC Gaughen |
| When Light Left Us | Leah Thomas |
| One and Only | Jenny Holiday |
| More than We Can Tell | Brigid Kemmerer |
| Folded Notes from High School | Matt Boren |
| Valley Girls | Sarah Nicole Lemon |
| Furyborn | Claire Legrand |
| Cowboy Bold | Carolyn Brown |
| When Life Gives You Lululemons | Lauren Weisberger |
| The Opposite of Here | Tara Altebrando |
| Whisper of the Tide | Sarah Tolcser |
| All that I Can Fix | Crystal Chan |
| Almost Impossible | Nicole Williams |
| Chemistry Lessons | Meredith Goldstein |
| Sandpiper Shore | Debbie Mason |
| It Takes Two | Jenny Holiday |
| The Impossibility of Us | Katy Upperman |
| Dance of Thieves | Mary E. Pearson |
| I Do Not Trust You | Laura Burns |
| Broken Things | Lauren Oliver |
| Grim Lovelies | Megan Shepherd |
| Fight or Flight | Samantha Young |
| The Corner of Holly and Ivy | Debbie Mason |
| The Adults | Caroline Hulse |
| The Cottage on Rose Lane | Hope Ramsay |
| This Lie Will Kill You | Chelsea Pitcher |
Earlier than 2018 – Egalleys Only
| | |
| --- | --- |
| All Things New | Lauren Miller |
| Almost Missed You | Jessica Strawser |
| Been Here All Along | Sandy Hall |
| In a World Just Right | Jen Brooks |
| Just Fly Away | Andrew McCarthy |
| Nast Women | 404 Ink |
| Never Never | Brianna R. Shrum |
| Noteworthy | Riley Redgate |
| The F Word | Liza Palmer |
| The Future She Left Behind | Marin Thomas |
| The Girl from Everywhere | Heidi Heilig |
| The Incredible Adventures/Cinnamon Girl | Melissa Keil |
| The Last Boy and Girl in the World | Siobhan Vivian |
| The Love Interest | Cale Dietrich |
| The Prophecy of Shadows | Michelle Madow |
| The Sister Pact | Stacie Ramey |
| Throwing My Life Away | Liz Czukas |
| Tone Deaf | Olivia Rivers |
| With Love from the Inside | Angela Pisel |
Related Posts