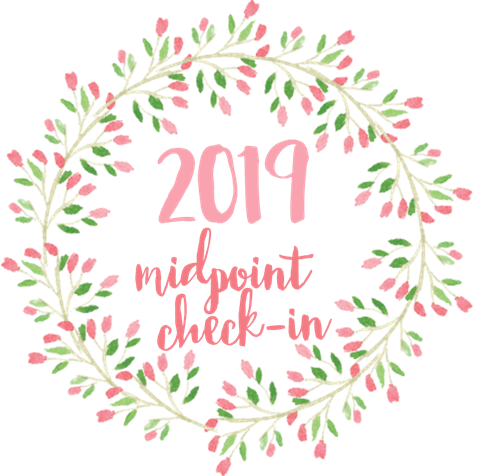 I always do a middle-of-the-year recap to see how I'm doing on my goals, challenges, statistics, and TBR plans. Sometimes it's the kick in the pants I need or the moment when I decide to let myself off the hook for once. Either way, last Wednesday's post was about all of the books I've read and their related statistics, as well as my general goal progress based on the resolutions I created at the beginning of the year. Today, you'll see my challenge progress and potential TBRs/plans for me to finish things up.

I'm a big fan of reading challenges and decided to expand a little bit. Instead of doing ones I'd finish very easily, I wanted to do some more specific ones with categories that would open up my reading a bit more.
Monthly Motif Challenge
Goal: 2 themed books monthly ||| Current completed: 16
 JANUARY – New to you author
Pretty in Punx – Crompton
This Lie Will Kill You – Pitcher
The Last Best Story – Lehrman
FEBRUARY – Cover love
King of Scars – Bardugo
I Owe You One – Kinsella
Small Town Hearts – Vale
MARCH – Royalty, kingdoms, empires, gov't
Her Royal Highness – Hawkins
The Goose Girl – Hale
Enchantee – Trelease
APRIL – Crack the case
Last Girl Lied To – Flynn
You Owe Me a Murder – Cook
MAY – One sitting reads
Saga, Vol. 5 – Vaughn
Saga, Vol. 6 – Vaughn

JUNE – Diversify your reading
What If It's Us – Silvera/Albertalli
R, W & RB – McQuiston
Natalie Tan – Lim
Popsugar Reading Challenge
Goal: 40 prompts completed ||| Read so far: 34
Becoming a movie in 2019 | The Woman in the Window – Finn
Set in space | Saga, Vol. 5 – Vaughn
Makes you nostalgic | The Spies that Bind – Carter
By two female authors | Hungry Hearts – Chapman etc
Should be a movie | That's Not What I Heard – Strohm
Debut novel | Small Town Hearts – Vale
Plant in title or on cover | In An Absent Dream – McGuire
Published in 2019 | Famous in a Small Town – Mills
Reread of a favorite | Tithe – Black
Extinct/magical creature |  The Fairest Kind of Love – Cestari
About a hobby | Rayne & Delilah – Zentner
Recommended by a celebrity | The Rest of the Story – Dessen
Meant to read in 2018 | Nine Perfect Strangers – Moriarty
LOVE in title | Field Notes on Love – Smith
Featuring an amateur detective | 34.5 Predicaments – Swank
Item of clothing/accessory on cover | Pretty in Punx – Crompton
About a family | The Au Pair – Rous
Inspired by myth, legend, or folklore | The Goose Girl – Hale
Zodiac term or astrology in title | Serious Moonlight – Bennett
Includes a wedding | Don't Date Rosa Santos – Moreno
Retelling of a classic | Always Never Yours – W/S-B
Author: same letter for first/last name | The Bride Test – Hoang
Question in the title | What If It's Us – Silvera/Albertalli
Set on college/university campus | The Dating Game – Roache
Two-word title | Crooked Kingdom – Bardugo
Based on true story | The Cottingley Secret – Gaynor
About someone with a superpower | Archenemies – Meyer
Told from multiple POVs | This Lie Will Kill You – Pitcher
Revolving around puzzle or game | The Vanishing Stair – Johnnson
Fave prompt from past PS challenge (twin characters / 2018) | Two Can Keep a Secret – McManus
2 books that share same title (1) | The Summer House – Hale
Own voices | As Kismet Would Have It – Menon
Read during the season takes place in | Only Ever Her – Whalen
No chapt, unusual chapt head, etc. | Everything Must Go – Davis
Picky Pledge
Goal: 12 prompts completed ||| Read so far: 6
  For the hook | Everything Must Go – Davis
Next in series | Archenemies – Meyer
Author | Crooked Kingdom – Bardugo
Gifted | Saga, Vol. 6 – Vaughn
Preordered | The Rest of the Story – Dessen
3+ years ago | Saga, Vol. 5 – Vaughn

Monthly Motif Challenge
Read 12+ books to match final 6 prompts
I made a TBR for this challenge based on the monthly prompts, so I'll copy most of it below and change out what I need to change out. I feel like my TBR for this challenge has gone out the window for the first 6 months because it was easier to see what fit the prompts as I went. Either way, I'll use this space to draw some inspiration for the next half of the challenge.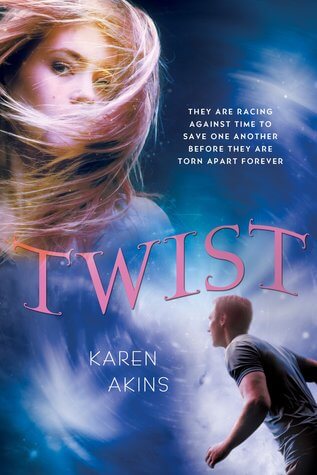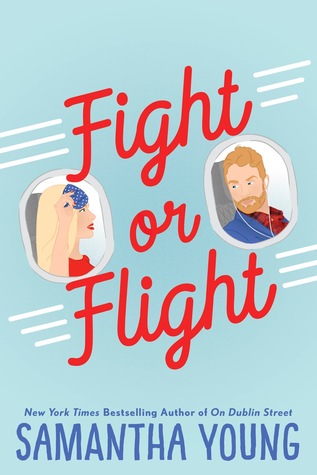 July: Through the years | Twist (time travel), The Last Book Party (historical fiction)
August: Mode of transportation | Fight or Flight (plane), Love & Other Train Wrecks (train)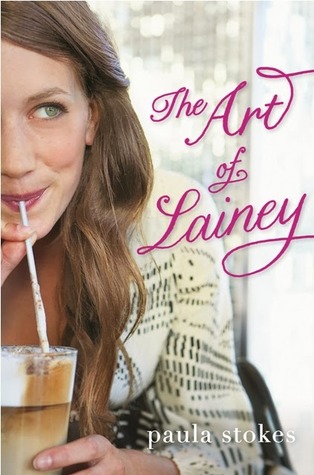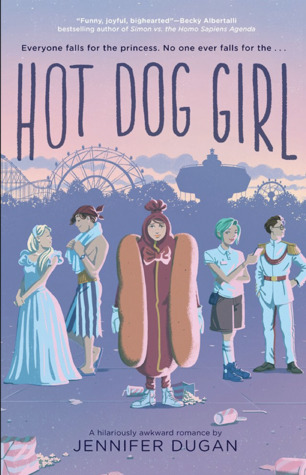 September: Animal, number, color, name | Emerald Green (color), The Art of Lainey (name)
October: Tricks and trades | Menagerie (circus/carnival), Hot Dog Girl (amusement park)
November: Seasons, elements, and weather | Chasing Spring (season), Pumpkinheads
(season/etc.), Snow in Love (element/weather)
December: Last chance | TBD based on how the year goes!
---
Popsugar Reading Challenge
Need to complete 6 more prompts
I'm impressed. Last year at this time for this challenge, I needed to read 13 more books. This year, I only have 6 remaining and we're halfway through the year! When I first starting preparing this section and looking at my TBR, I realized there were THREE books that I had neglected to count for categories, so I'm pumped. Going forward, I want to try to actually plan this out and pace it out based on reading months, review copies perhaps, and other factors. I'm going to include all of the open prompts below but I know there are some I'm more likely to complete than others, so those are outlined with covers.
Other open/ possible prompts: Written by a musician, set in Scandinavia, Asian/ African/ South American author, someone reading it on TV or in a movie, climate fiction, choose your own adventure, inspired a common phrase/idiom, set in an abbey/ monastery/ convent, LitRPG book
Ghost story | The Diviners [August for readalong]
2 books that share the same title (2) | The Summer House [August]
Salty, sweet, bitter, or spicy in the title | Sweet Laurel Falls [September]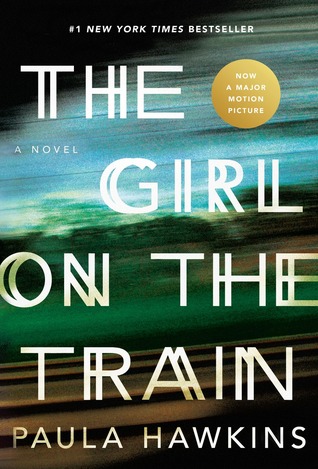 Takes place in one day | A Week of Mondays [October]
One million Goodreads ratings | The Girl on the Train [November]
Published posthumously | The Guernsey Literary and Potato Peel Society [December]
---
Retellings Challenge
Need to complete 7-12 more bingo squares/prompts
I knew that this would be a challenging one for me because I read non-contemporary books (like retellings, because they're often fantasy or historical fiction) during very specific times of year. Luckily, we're approaching the time of year where I enjoy them! I've only read 3 retellings so far and my goal was to read 10-15 of them, crossing off the squares on the bingo card.
Asian Myth, standalone, or 2019 release | The Magnolia Sword [September] 
Standalone or 2019 release | Stepsister [September]
Set in space | Sky Without Stars [October]
2019 release | The Evil Queen [October]
2019 release | Bright Burns the Night [November]
Greek myth | Oh My Gods [November] 
Peter Pan, standalone, or 2019 release | Forever Neverland [December]
 Weapon on the cover | Rise of the Isle of the Lost [December]
---
Picky Pledge / Physical TBR
I definitely forgot that I was planning to read 20 books from my shelves this year, including the Picky Pledge (12 books for those prompts). That means I would still need to read 8 more physical copies (which include ARCs I own) to get this shit done. I realized my math was pretty bad initially because I've actually read 15 physical copies so far. There are 6 books from the Picky Pledge (as outlined earlier in this post) and 9 physical ARCs that go into this number. Therefore, finishing the last 6 prompts for the Picky Pledge means that I will surpass my low goal of 20 and certainly read more than that!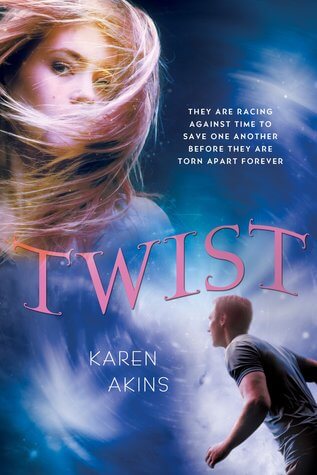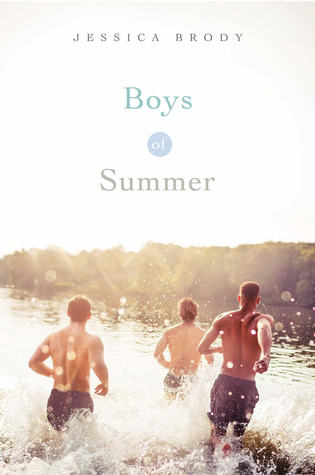 Bought based on a recommendation | Twist [July]
Bought in a different format | Summer series [August]
Bought because of the topic | Boys of Summer [August]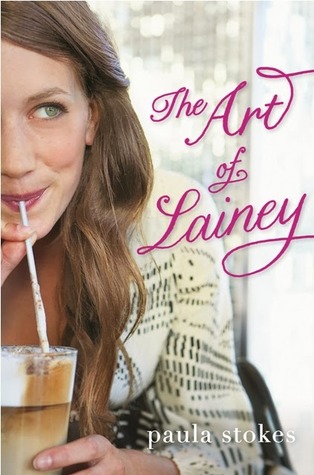 Bought for the cover | 13 Little Blue Envelopes [September]
Bought because of the hype | The Art of Lainey [September]
Bought because it was on sale | Feral Youth [October]
Related Posts