Hosted by Lock & Rose
As usual, I'm here with another seasonal bingo TBR post and a quick recap on last month. I'm never married to these TBRs because things change and some books can go in multiple categories, but it always helps to have this post to check on again when I forget what to read next! Last month's spring bingo card was a success – I ended up reading ALL the books for the prompts. I hope for the same success for summer bingo! I'll dive into the books I've already read or am currently reading first and then get into the TBR part.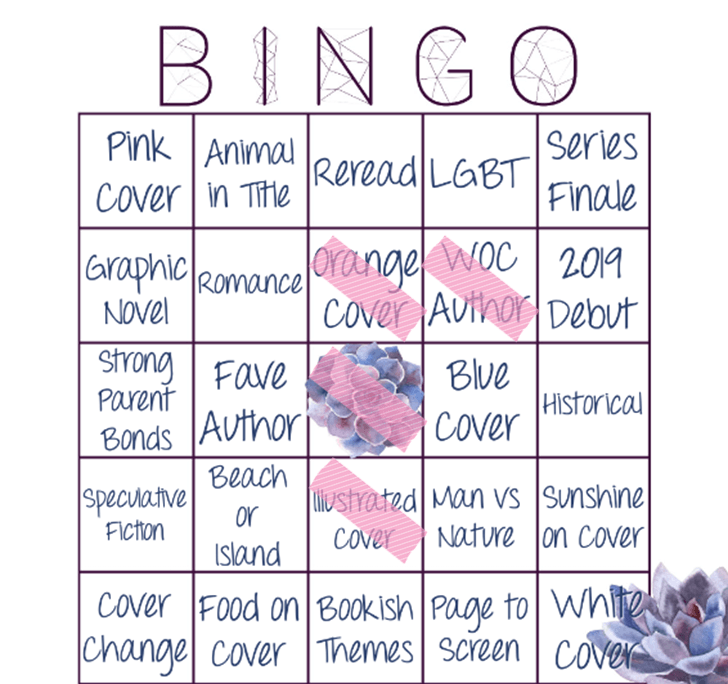 Currently Reading / Already Completed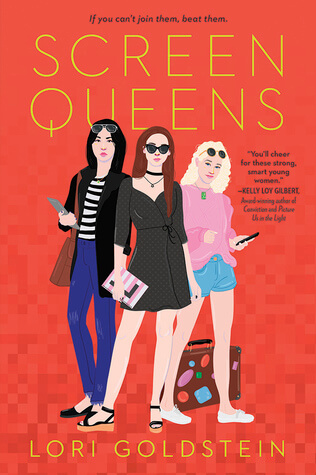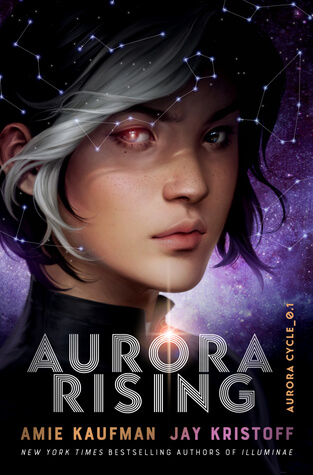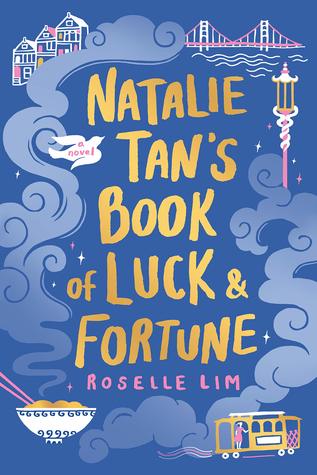 Orange cover
Screen Queens by Goldstein | I got lucky that there are multiple San Francisco books on my TBR for this week! I'll talk more about that in a couple seconds but I had to read this Silicon Valley-based story for the blog tour this week. I didn't have as much reading time over the previous weekend as I expected but I was able to get through this one in the nick of time, as well as use it for this prompt!
Illustrated cover
Aurora Rising by Kaufman/Kristoff | I started this in mid-May and just didn't end up with a lot of audiobook reading time. I checked the hardcover out from the library though so I do hope to finish it very soon after the current California trip. I'll hopefully listen to the audio on the plane too, depending on my mood. This obviously has an illustrated cover.
WOC author
Natalie Tan's Book of Love and Fortune by Lim | I was going to start this one much earlier but I ended up waiting once I remembered the San Francisco setting. I knew I would love having that be my "current read" during my trip to that area this week! I brought my Kindle along for the trip and didn't pack any physical copies, so this one is my priority read on there. This was written by Roselle Lim and fits this prompt.
Possible TBR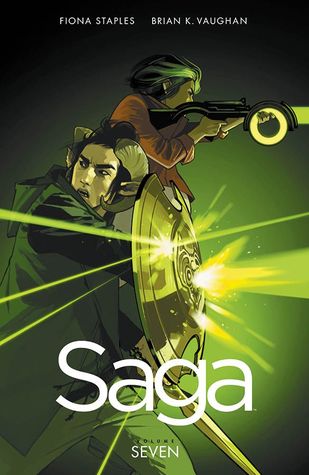 Pink cover
The Flatshare by O'Leary | I definitely meant to read this sooner, especially because many friends have loved it. The cover is primarily pink, at least on one side, so that's easy enough.
Graphic novel
Saga volume 7 by Vaughn | I wasn't sure that I'd continue aggressively reading these Saga installments after doing two last month, but I'm excited to see this prompt on here. I definitely need to finish this series off! I'm getting so close. I can't imagine reading a different one for this space but who knows.
Strong parent bonds
Waiting for Tom Hanks by Winfrey | I am very tentatively putting this here; it may just be a placeholder! In the synopsis, it discusses that the MC watches a lot of rom-coms in memory of her mom who passed away. I would consider the premise of the book to be right in line that, so perhaps I can consider that a strong parent bond. We'll see, but it'll hold this space for now.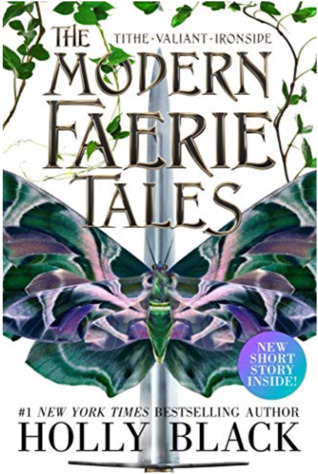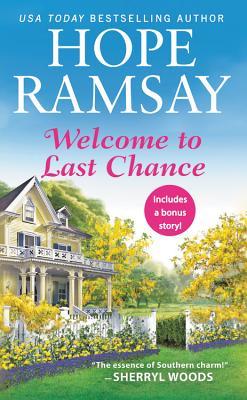 Speculative fiction
Tithe or Valiant by Black | You'll see this book on here twice, as I'm including the gorgeous new bind-up edition to show the cover instead of the older version! I had to look up what speculative fiction was (whoops) and it includes fantasy, so here we go. I'll be rereading TITHE and VALIANT for the Faerieathon read-a-thon from June to November, which means I can count one for this category.
Cover change
Welcome to Last Chance by Ramsay | I have a review copy of this one since it was republished and re-released by Forever! There was an adorable cover change in the process, of course.
Animal in title
Firefly Lane by Higgins | This one took me a while because I honestly don't have any really logical books to fall into this category? I'm not 100% sure if I'll even read this one. There are some books with "crow" in the title or other kinds of weird birds/etc. so we'll see…
Romance
The Summer House by Hale | I love Hale's Christmas books and have been seriously needing to get going on her summertime books! I have a copy of this from Forever and it seems right up my alley. I am SO reading for summer/beach reads!
Fave author
The Rest of the Story by Dessen | Of course Dessen is my OG favorite author! Her new book is out now and my sister and I are heading to an event next week to celebrate. I'm pumped to meet Dessen again and get started on this book ASAP!
Beach or island
The Last Resort by Stapely | I've been meaning to read this review copy for a long time but I keep struggling to read anything I freakin need or want to read. I'm overcommitted at the moment, to be honest. Either way, this will finally be read around the pub date and clearly features a beach! I think it also is on an island but I don't remember the synopsis now…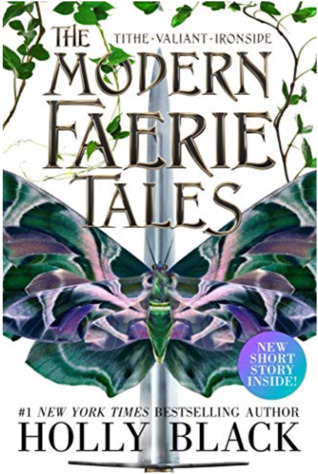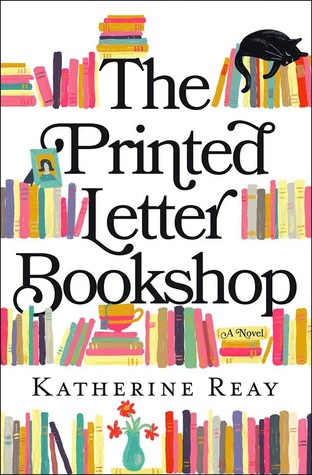 Food on cover
Technically, You Started It by Johnson | Unlike many other books on here, this is not a review copy and is just something I really want to read. It happens to have a tasty looking ice cream on it so you know that it counts right here 😉
Reread
Tithe or Valiant by Black | And here we go again – I'll be rereading this series so one can be used under the "speculative fiction" category and one of the books will go here as a reread. I don't think I'll be rereading THAT much more during this time period but we'll see.
Bookish themes
The Printed Letter Bookshop by Reay | I love books about books! This one is set in a bookstore and it sounds perfect for this category. What else can I say, eh?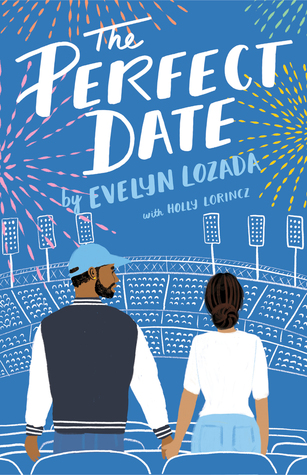 LGBT
Red, White, and Royal Blue by McQuiston | I'm giving into the hype for this one, folks. I checked it out from the library when I saw that it was on the shelf in one of my local spots. I hope to read it ASAP when I get back from vacation because it's due relatively soon!
Blue cover
The Perfect Date by Lozada | This may change but I do need to read this review copy at some point. The cover is blue, of course, and it seems super cute. I love illustrated romance covers!!!
Man vs. nature
On the Island by Graves | I was at a loss for this one – I don't really read any books under this category that I can think of? I looked into it a little on Goodreads and this book was shelved as "man vs. nature" a few times. I've been wanting to read it and have it on my TBR and it could be a good summer read? It's about two people who survive getting shipwrecked and try to survive on an island.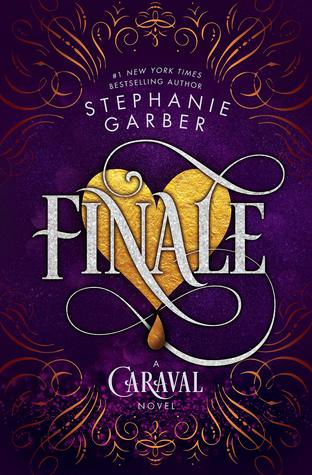 Page to screen
Death on the Nile by Christie | I really enjoy Agatha Christie and I was excited to see another adaptation. I hope I like it better than Murder on the Orient Express (the movie, not the book). I think I'll give this a go, but there's a chance I finally read Where'd You Go, Bernadette? instead before the movie comes out.
Series finale
Finale by Garber | I AM SAD ABOUT THIS. I love this series. I haven't read my preorder yet and that works out well, because it may be the only series finale I read in time for this summer bingo card. I hope it lives up to my high expectations!
2019 debut
The Devouring Gray by Herman | This book could fit in a few categories but I think this is the most applicable based on some of my other selections. I have to read it ASAP for book club this month so hopefully I can pull that off and secure this square on the card.
Historical
Summer of '69 by Hilderbrand | I don't have many historical books on my immediate TBR but I am super intrigued by this one. I've only read Hilderbrand's wintery series and have been really needing to get into her other books. I'm a big fan of the song by the same name and I think this is perfect for my 60s/70s-loving soul.
Sunshine on cover
Stealing Home by Becky Wallace | Another review copy, of course – that's the easiest way to plan these! It's also the book that had the most obvious sunshine on it! There are plenty on my summer TBR in general but this one has the straight-up sun in the background.
White cover
Passion on Park Avenue by Layne | I've been seriously needing to read this egalley and now is the time! It has a mostly-white cover and that'll count here. This series seems wonderful.
Related Posts