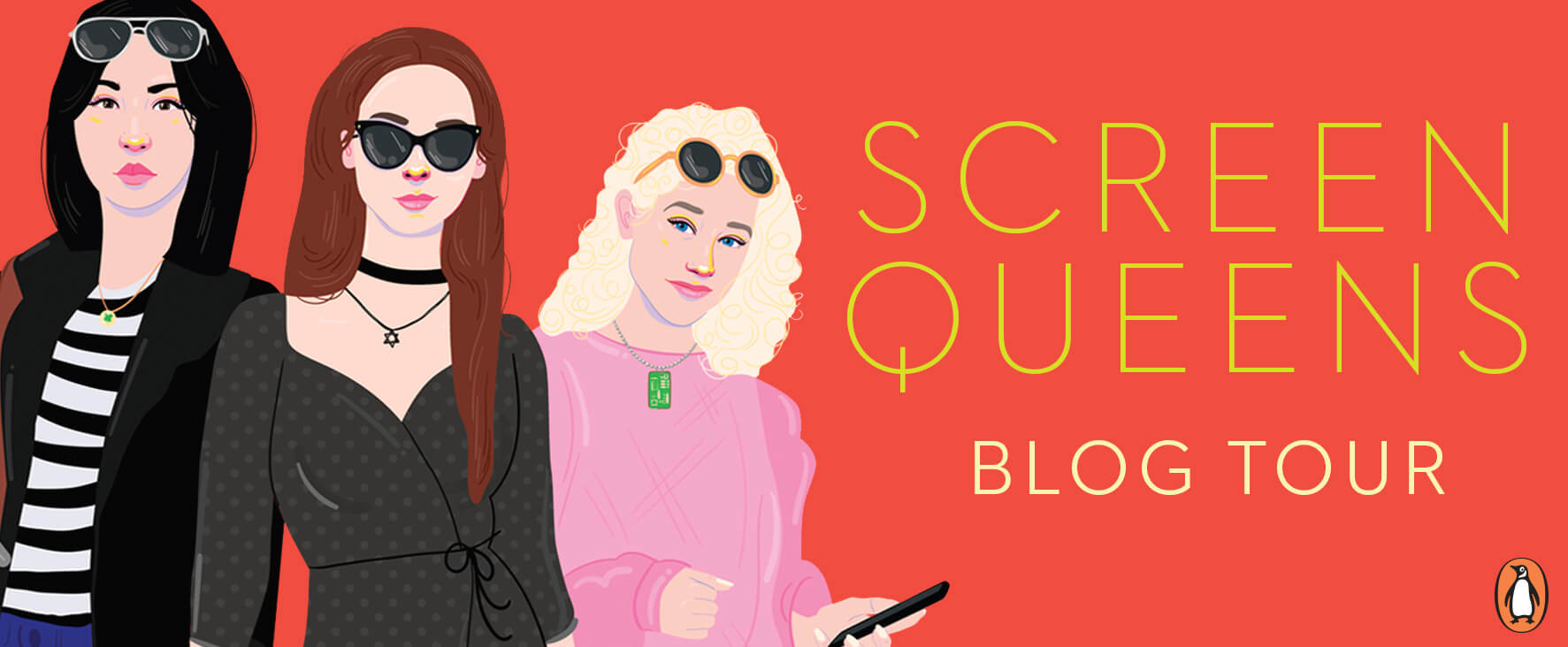 I received this book for free (hey, thanks!) in exchange for an honest review. I promise that this does NOT affect my opinion of the book or the content of my review. For real.
Screen Queens
by
Lori Goldstein
Genres:
Contemporary
,
Young Adult
Published by
Penguin
on June 11, 2019
Format:
ARC
,
eARC
(368 pages) •
Source:
Publisher
Goodreads
•
Amazon
•
Barnes & Noble

The Bold Type meets The Social Network when three girls vying for prestigious summer internships through a startup incubator program uncover the truth about what it means to succeed in the male-dominated world of tech.

This summer Silicon Valley is a girls' club.

Three thousand applicants. An acceptance rate of two percent. A dream internship for the winning team. ValleyStart is the most prestigious high school tech incubator competition in the country. Lucy Katz, Maddie Li, and Delia Meyer have secured their spots. And they've come to win.

Meet the Screen Queens.

Lucy Katz was born and raised in Palo Alto, so tech, well, it runs in her blood. A social butterfly and CEO in-the-making, Lucy is ready to win and party.

East Coast designer, Maddie Li left her home and small business behind for a summer at ValleyStart. Maddie thinks she's only there to bolster her graphic design portfolio, not to make friends.

Delia Meyer taught herself how to code on a hand-me-down computer in her tiny Midwestern town. Now, it's time for the big leagues--ValleyStart--but super shy Delia isn't sure if she can hack it (pun intended).

When the competition kicks off, Lucy, Maddie, and Delia realize just how challenging the next five weeks will be. As if there wasn't enough pressure already, the girls learn that they would be the only all-female team to win ever. Add in one first love, a two-faced mentor, and an ex-boyfriend turned nemesis and things get...complicated.

Filled with humor, heart, and a whole lot of girl power, Screen Queens is perfect for fans of Morgan Matson, Jenny Han, and The Bold Type.
Mini Review
This book just looked so girl-power-ish and I am here for it. I loved that they'd be taking on the tech world and Silicon Valley, especially because I read this right before heading off on a trip to San Francisco for this week! It centers around the three girls featured on the cover and their experience at ValleyStart, a prestigious tech incubator/summer internship. Lucy has tech running in her family, growing up local to Palo Alto. Maddie is from the Boston area and is hoping to beef up her graphic design portfolio, while missing her brother on the East Coast. And finally, Delia: she taught herself how to code and now she has to see if she can match up to everyone else at ValleyStart.
I didn't love Lucy at the beginning because she was a little irritating, with her constant chatter and semi-rude comments to Maddie when they first met. She grew on me the more I got to know her and understand why she struggled (under her mom's big name and general pressure to succeed). To be completely honest, each of these girls had their own flaws that made them different from each other, as well as their own individual strengths. I loved that they were imperfect and trying their best in the "Dave-dominated" tech world. They came out of their shells (well, Lucy was already very much out of her shell already!) and grew together as a team. I loved the idea for their app, Lit – it tells you if a public place is fun or terrible on any given night, using crowdsourced information (like Waze does for traffic).
Overall, this was a unique story that did give me The Bold Type vibes once the girls started getting closer to one another. It tackled sexism in the tech world really well and had a lot of instances that would certainly be familiar for any woman who has experience working in a male-dominated field. It's the kind of book that makes you want to scream about the injustice of it all – so powerful but also accessible and easy to read… if that even makes sense. Highly recommend this!
Cover Colors
This cover is so awesome – I was excited to get going on my Cover Colors feature for it! The colors themselves are some of my favorites and the orange-red background really catches the eye IMO. The three illustrated girls definitely give me The Bold Type vibes! I knew my outfit post would be super easy and fun to make because of how intricate each look was.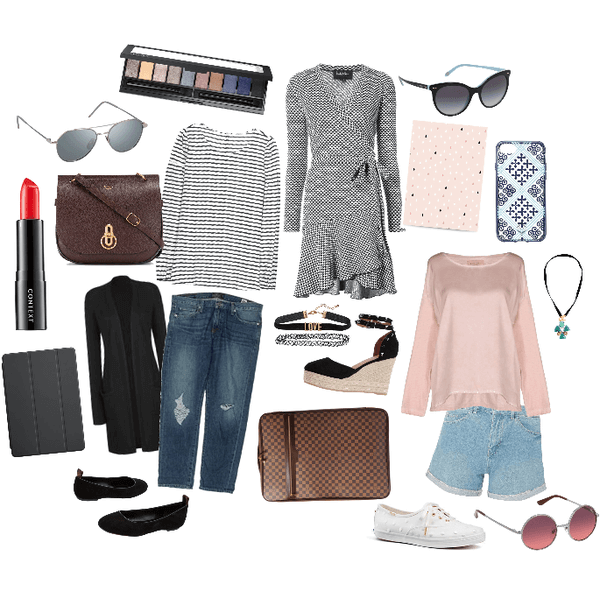 I have three outfits here, in order of the girls on the cover. I added a lipstick and eyeshadow palette that matched the colors on the cover in general, to the left. The first girl is wearing a striped shirt, cardigan, jeans, and black flats. She has a brown satchel kind of bag and is holding what I'm assuming is an iPad. The girl in the center is wearing a wrap dress with espadrilles, and choker necklaces. I put the suitcase underneath because it's sort of behind her on the cover and an iPad that she has in her hand. The final girl is wearing a pink sweatshirt with shorts, Keds, and a green pendant necklace. She's holding a cell phone, so there's a case for her there. Each girl is wearing a distinct pair of sunglasses that I wanted to highlight too.
About the Author
Lori Goldstein was born into an Italian-Irish family and raised in a small town on the New Jersey shore. She earned her bachelor's degree in journalism from Lehigh University and worked as a writer, editor, and graphic designer before becoming a full-time author. She currently lives and writes outside of Boston. Lori is also the author of the young adult contemporary fantasy series Becoming Jinn (Feiwel & Friends/Macmillan). You can visit her online at www.lorigoldsteinbooks.com.
Follow the Tour
June 3 – Raggedbooks – Creative Instagram Picture
June 4 – Cate's Bookshelf – Review + Creative Instagram Picture
June 5 – Bookmark Lit – Cover Colors
June 6 – Cinnamon Summers – Creative Instagram Picture
June 7 – Shut Up & Read – Creative Instagram Picture + Moodboard
June 10 – Lifestyle of Me – Review
June 11 – Bibliophagist Reviews – Author Q&A
June 12 – Sweet Honey and Brei – Creative Instagram Picture
June 13 – Lacey Does Lit – Review
Related Posts